Discussion Starter
•
#1
•
Dyno results right after i picked up the ride on 11/27/07: so far so good..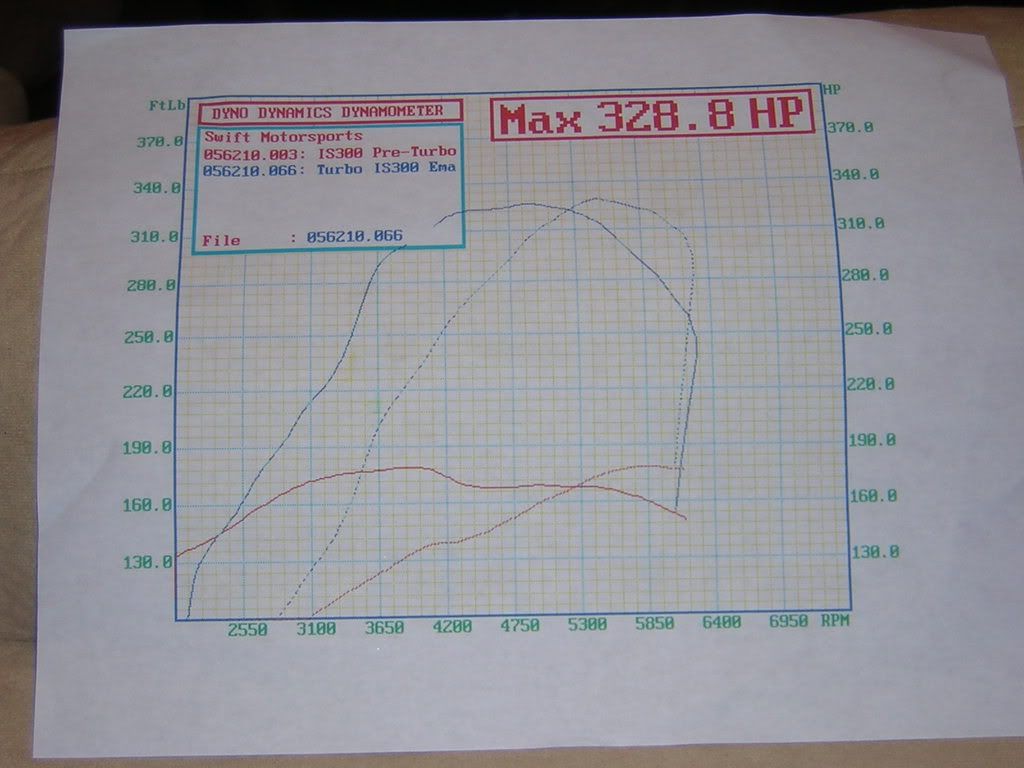 Over the last 3 weeks, things just didnt seem right(bad idle,backfires,sluggish ride, popping exhaust note, misfires in all cylinders) so i had it dynoed again: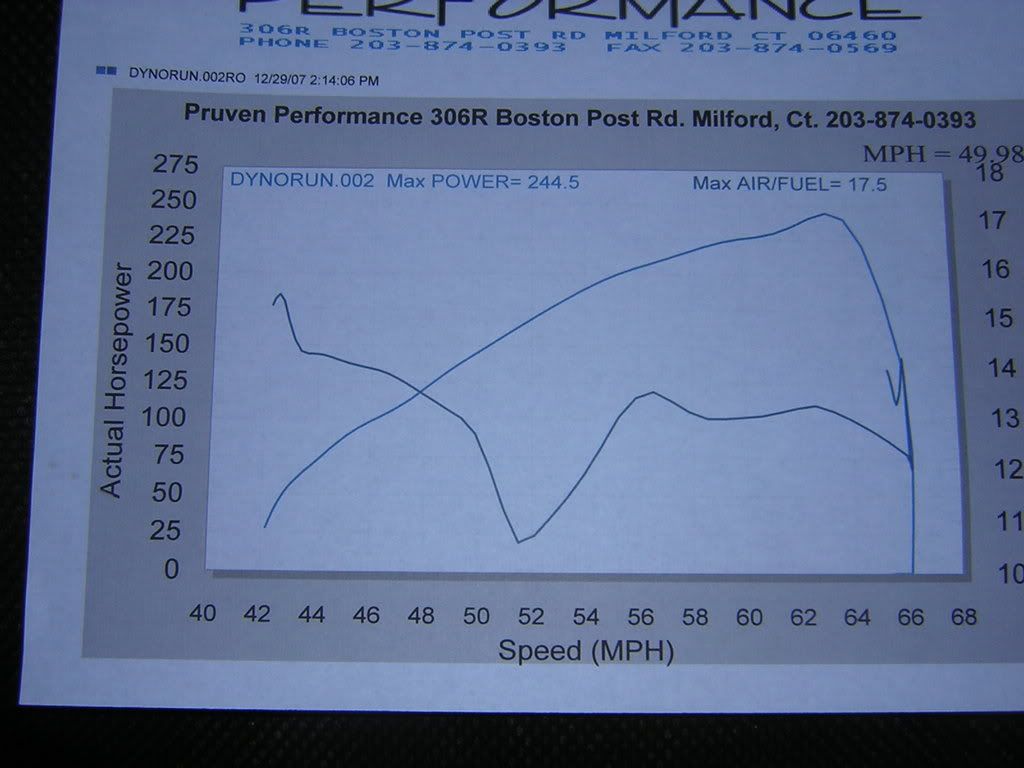 problem: various boost leaks, mainly from fuel injector o-ring seals and top copling close to a/f meter. What confuses me is that the injectors came from a brand new turbo east kit that the tuners had(thats what they said) Apparently, the ones that i supplied from rc(SLG-440) wouldn't fit?? It all seemed a little strange to me. anyway, im getting it fixed later this week. Obviously, if i drive only in vacuum, im fine. the last shop said that i was only holding 4lbs. of boost with the leaks. will boosting at all cause any additional problems or should i just hold off til the original fix this mess?