UPDATE:TOTAL LOSS!
The amount to fix the car was over $16,000. Well RIP 2002 Lexus IS300, good times and apprecaited the car while it lasted.
Hey IS Community, i got some bad news.......I crashed my is300 today. I lost control of my car on a turn, going 20 mph, just right outside of my block, and BAM hit a tree. Im glad im alright and hopefully my car is alright, hopefully not totaled.
This is really the only car i like and if it's total, ohh well, life goes on. I learned today to appreciate life and don't fool with high-end cars like this or any car in general, especially Lexus. This was the only car I worked for and payed it all off, only had it for 6 weeks. What I did today was really stupid, lesson learned definently. I'm glad I hit a tree instead of a wall, otherwise who knows what might of happened. One day you have something, next day you never know when it's gone. I'll update you guys on the condition of my car later on this week. Just advice to you young people who just got into this car..... I know I was really stupid what I did, and believe me you should apprecaite and drive this car like it's your baby because you never know when it will be gone. This occured outside my block, just RIGHT at the end of my block. I am glad I had my seatbelt on, i hit a tree (not a wall), and NO ONE was in my way, otherwise I would be living life in guilt. Here are the pictures. Thanks to a fellow my.is member who happened to show up, Tokoyoma (Kevin), and everyone else that was there to support me and saw what happened. Thanks for everyone's support.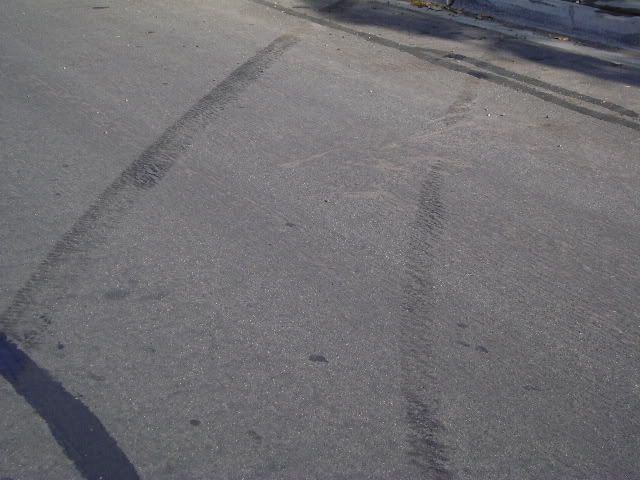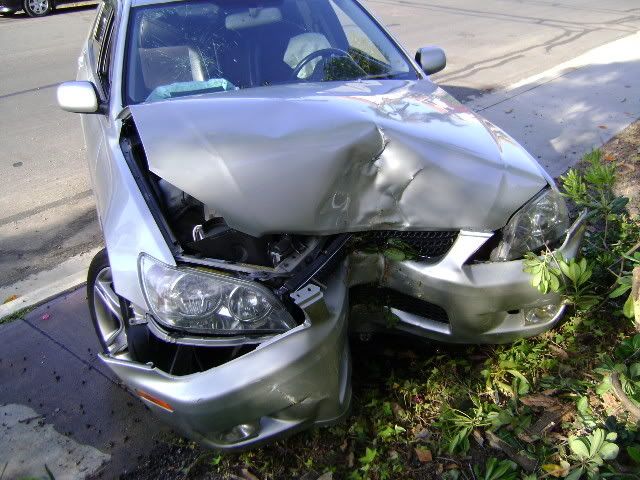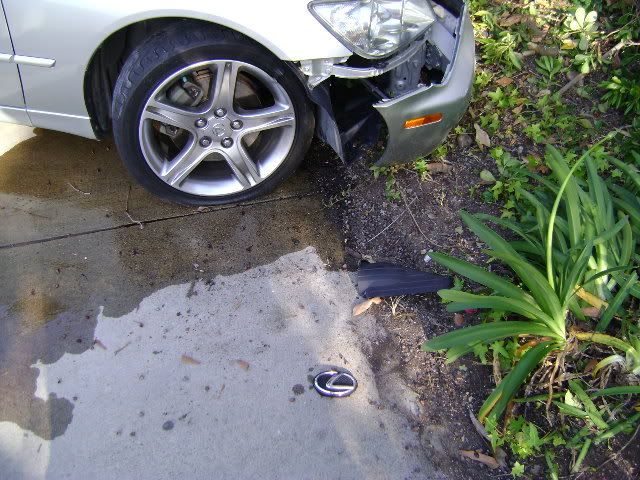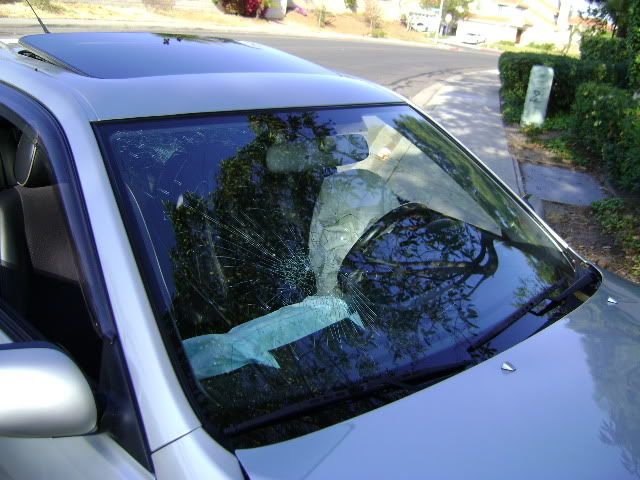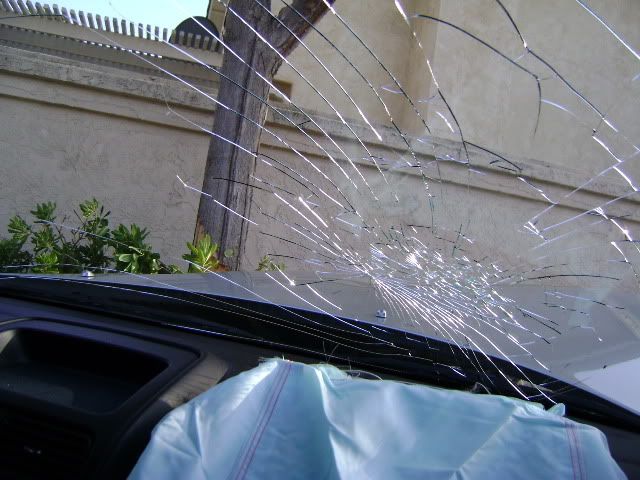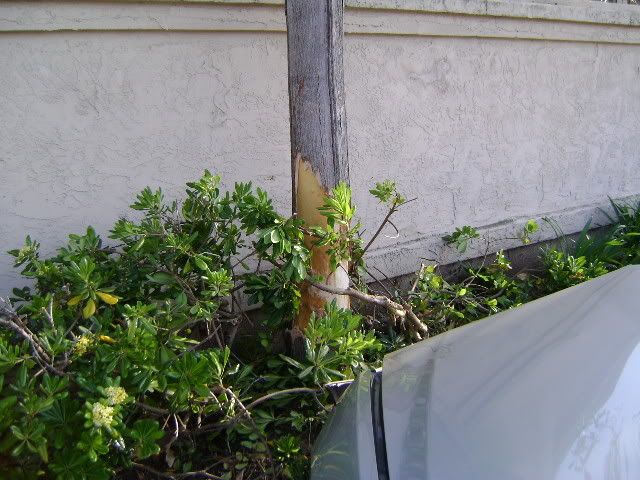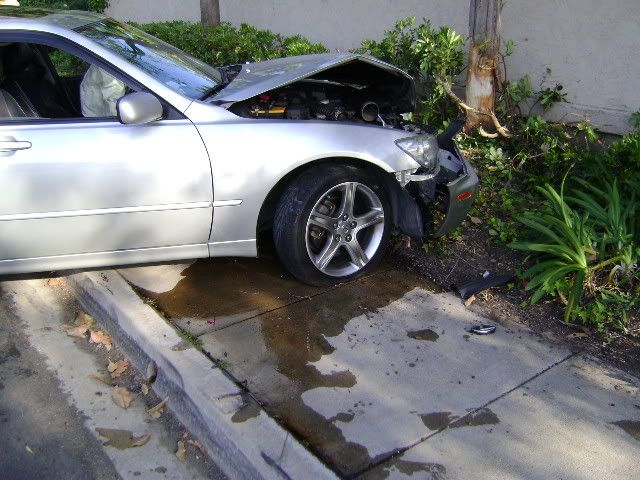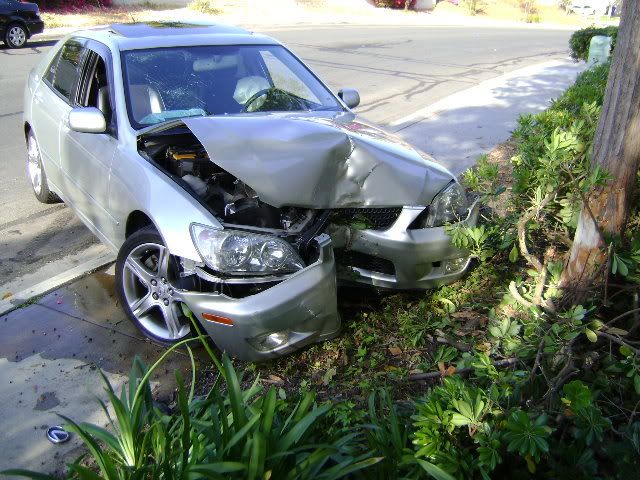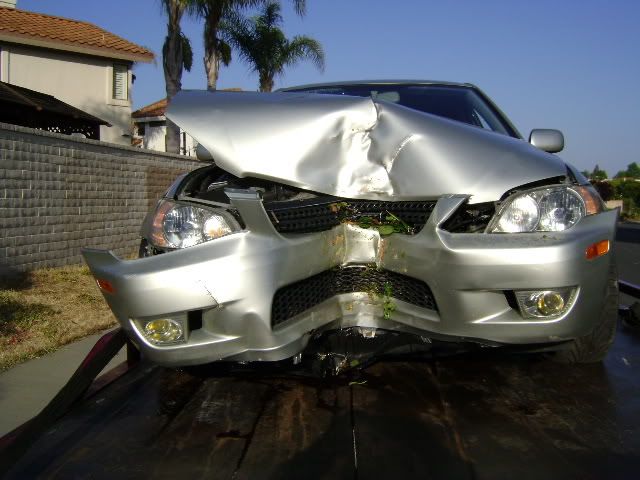 And if you guys don't think I was going 20mph when I hit that tree, do your research more. Crash test ratings are based on speeds such as 8mph and 30 mph. And at 8mph, cars DO get creamed. I hit a tree DIRECTLY, difference between a punch and a slap. This wasn't no accident with another car, where it's bumper to bumper...