::edited with full scans a friend did for me::
Well i finally did it .. i'm not one to post a lot of pics of my car on the forums but i thought this deserved a good picture post!
I got a 5 page feature in the September issue of Super Street! This is been a long time goal for me and i'm glad i've achieved it!
sorry the pics aren't that great. but if someone can scan it and post up better pics that would be great!
Go pickup an issue.. i'm really happy with the pics! Article um? not so much :suspiciou haha..
thanks for looking.. and for those that have met me and talk to me at shows.. thanks for the support!
Billy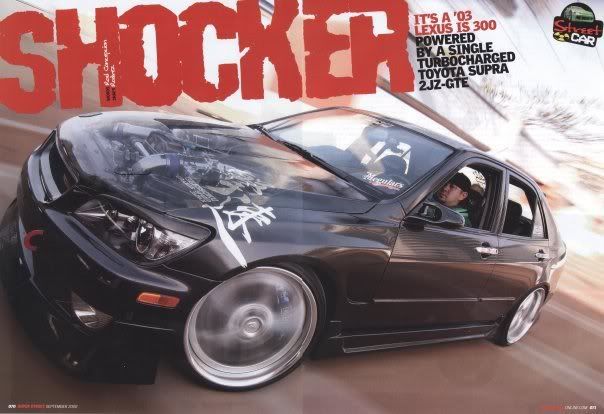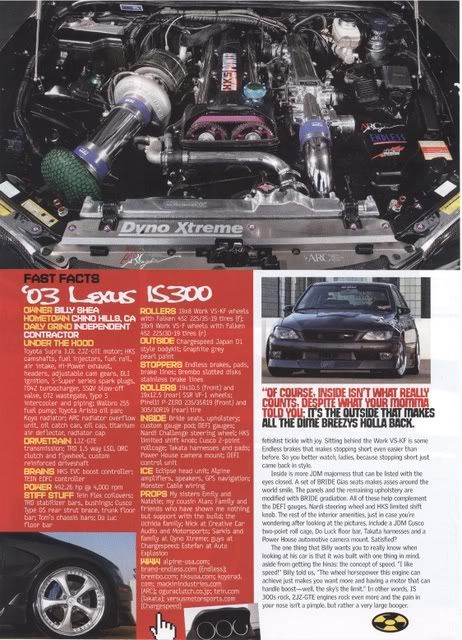 and here's a bonus video when i was dyno tuning the car. ENJOY (wait till the end there's a surprise
)
YouTube - billy's IS300, HKS T04Z 2JZGTE Dyno Xtreme