I have been contemplating boosting my 2JZ-GE in my IS300 for a while now, and us Aussies always look towards the USA for info (as traditionally we have always tinkered with GM/Ford products which hail from the USA)
It seems as far as turbo kits go (I hate the word kit, it reminds you of those nasty ebay type kits) the SRT 2.75 kit seems to be the way to go.
My question is though has anyone ever installed this on a RHD vehicle? Will I have any clearance problems with the dumpipe or the FMIC as in Australia we run the altezza front bumper which is shorter then the USDM bumper?
Please see pics below for RHD v's LHD
RHD: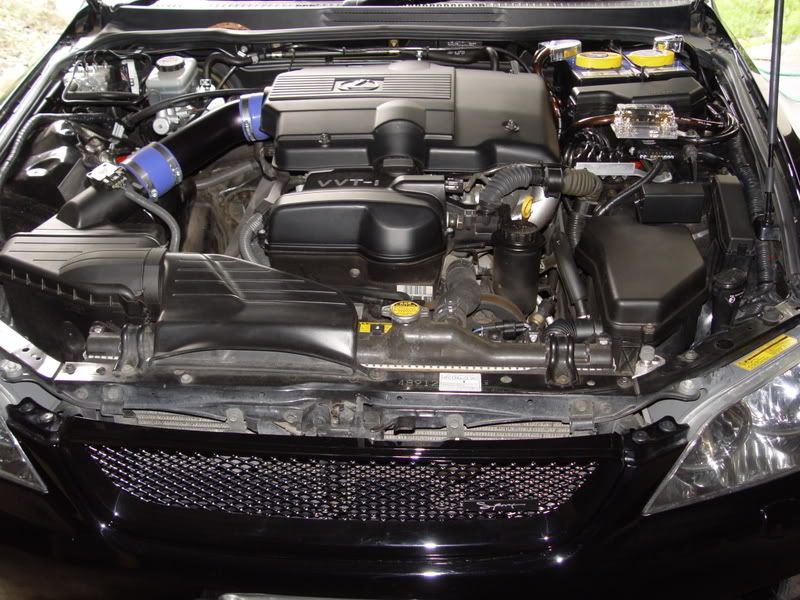 LHD
As you can see there doesn't seem to be too much difference between the two with the naked eye. If anything the RHD layout has more room as the battery is on the other side of the engine bay. The inlet pipe etc is all on the same side (naturally) I have read that in LHD applications you have to relocate the ABS block, will this apply to me? and why do you have to relocate it in a LHD application?
Also can anyone please post what they have dynoed at on a Dyno Dynamics dyno with this kit? we don't run a mustang/jet dyno here in OZ which typically read a lot higher then a D/D dyno (I have seen one post which stated he ran 330 odd HP @ RW on a D/D dyno @ 11psi)
Any advice comments in regards to this kit woudl be appreciated
Cheers