Discussion Starter
·
#1
·
For the people with lowered cars, who do you trust for alignments? I live off HWY 78, and usually drive down to the 163 for my alignments. I don't mind going as far south as I-8, but I'd go further for a really good shop. I was using Trueline, but I had really bad/uneven tire wear from them. The only other alignment shop that I've heard good things about is Clarence Brown. I've used them a couple times with OK results, but I wouldn't mind finding a shop who knows how to align a lowered car, and can give you a printout with all the different angles that you would normally get.
Here's a scan of my last alignment (the specs are in inches). What do you think?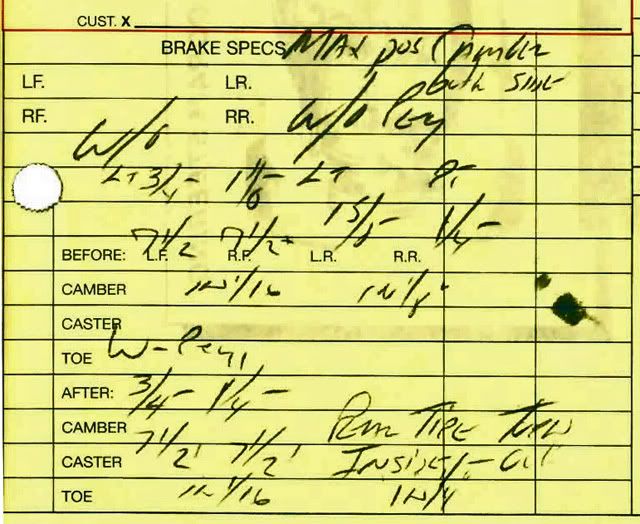 If you guys think C. Brown is the best in SD, I'll continue going to them. If you know another reputable shop with modern equipment, please let me know. Thanks.