Index of Picture Whorage
Repaired clear coat damage on polished lips:
#37
Headrest monitors:
#51
Protection for rear lip:
#61
Clutch & Flywheel part list:
#89
FIGS Heatshield:
#94
Accident + Refinished VS-XX:
#107
3000K HID Fogs:
#144
#161
All repairs completed:
#161
FIGS S2 MEGA ARMS & Tuned Parts Rigid Arms
#183
San Diego Photo Shoot:
#188
+
San Diego Photo Meet PICS!
Figs batt bar & CDDD. Clutch Problems
#199
Photo Shoot with my Friend's G35:
#201
Karl-Sport SS, MOMO shift knob & shifter boot:
#207
L-Tuned Exhaust:
#218
Custom Armrest:
#219
FIGS toe links and swaybar endlinks & Bad Stance lower bushings:
#234
Sport Design headlights, smoked side markers, front mounted cam, and Figs front swaybar endlinks
#258
Sport Design Foglights:
#278
DIY Black Pearl Emblems
#289
#306
Repainted calipers Gloss black w/ white pearl
#310
Dirty pics of my car LOL:
#331
#337
FIGS LS version hood prop struts:
#344
Painted cam gear cover:
#349
-
#371
PLP FSTB (repainted & mounted) & Yokohama S. Drive:
#386
Energy S/B Bushing Update & Altezza Sport Grill:
#408
-
#451
,
#464
Rear Energy swaybar bushings, PIAA Forza wipers, and Valentine 1 remount:
#428
Authentic UGO roof spoiler (seller pics):
#431
Wet sanded and polished rear lip:
#447
More pic whoring:
#468
Extreme Autofest SD 7/10/2011 :
#478
TRD oil cap:
#493
FIGS Adjustable Tie Rod Ends:
#506
FIGS Adjustable Tie Rod Ends and Sway bar relocation bracket installed:
#555
v2 Stance GR+ Lower bushing after ~1 year:
#560
Just hit 90K:
#566
Outerwear filter sock:
#575
Engine bay dress up bolts:
#608
Mother's Day pic whoring:
#622
Flex DA Polisher mini-review:
#663
TunedParts Radiator Panel:
#691
DIY Pad Washer:
#707
Painted my intake:
#735
BC BR coilovers and new OE floor mats
#769
New OEM motorized navi housing with aftermarket screen
#796
My DIY's
DIY: L emblem on z-edition - my.IS - Lexus IS Forum
DIY: Door chime on a switch - my.IS - Lexus IS Forum
Tutorial: Installing H3 HID Fog Lights - my.IS - Lexus IS Forum
Just installed a PS2-Slim (Lots of pics) - my.IS - Lexus IS Forum
Can't figure out where my tires are rubbing. **No More Rub**
DIY: Front #2 Lower Control Arm
TLC for my L-Tuned Exhaust **NOW with DIY**
DIY: Front Ball joint and No1 LCA -IS300
I got my 2003 BO 5MT w/ LSD CPO in March 2006. Luckily, it seems the 1st owner was as OCD as I am about the car, so it was really clean when I got it. Coilovers and exhaust had been sitting around since February 2006. I actually learned to drive a manual transmission on this car. My buddy did the test drive, taught me how to drive the thing in about an hour, and I somehow made it home about 35 miles away...thank God the freeways were already empty. I've listed my mods by year, and included a couple pics that I've taken along the way. Rather than making new threads, I'll continue to update this one. Enjoy :bigSmile:
2006 mod list:
Inside & Out:
Tinted Windows
04-05 dash tray
TRD shift knob
Figs Hood Props
Go Fast:
JoeZ + Blitz air filter
PLP heat shield
B&M SS
Stop Drop & Roll:
JIC FSTB
TCS RSTB
Apex Exv coilovers
Wheels and Tires:
5zigen SC3000 18x7.5+42
Falken FK 452 225/40/18
Mobiletronics:
New alarm
JDM Altezza Antenna
AVIC Z1
JDM 2Din
ARC KAR 265
ARC KAR 6932
ARC KAR 400.4
Amp Rack
PS2 Slim
Valentine1 (hardwired) #1 (Lost/Stolen from Lexus loaner--my dumb ass forgot it in there)
100% stock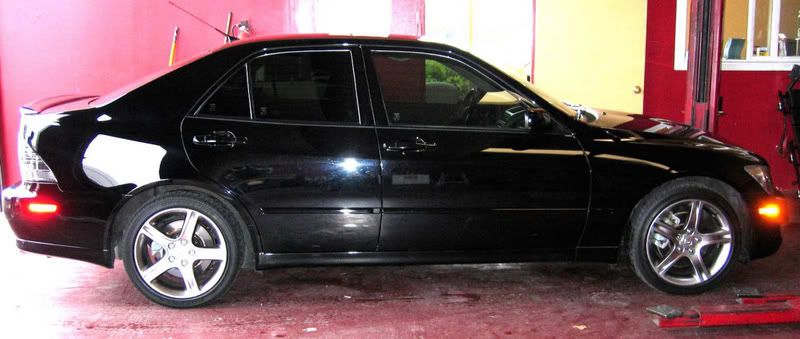 In the shop for Apex N1 exhaust and Apex ExV. The only other *mod* done at the time was window tint.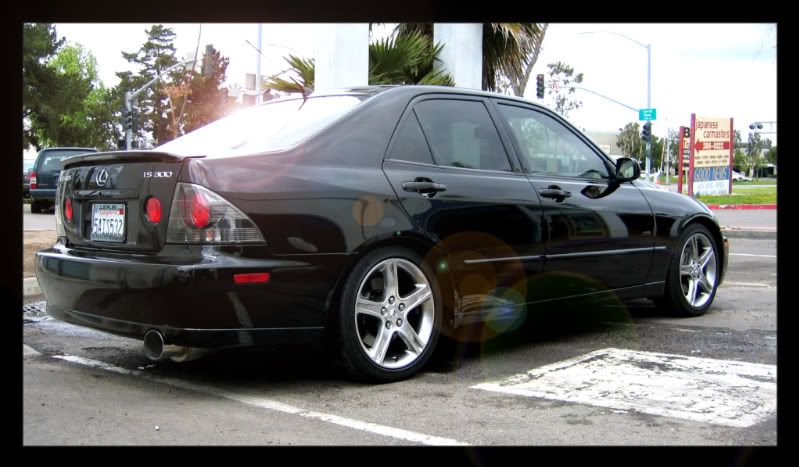 After. Please ignore sun flares as they were not my idea.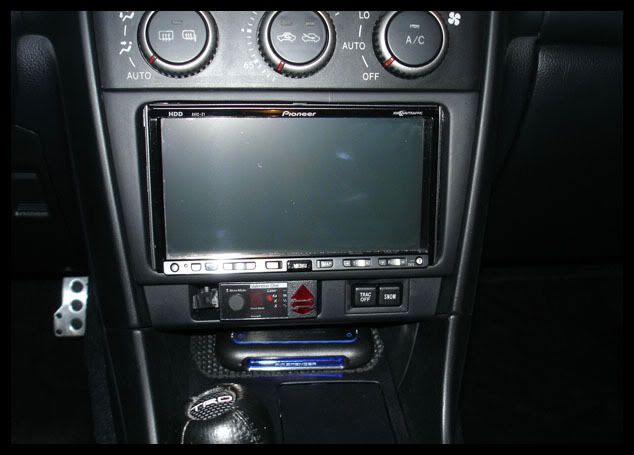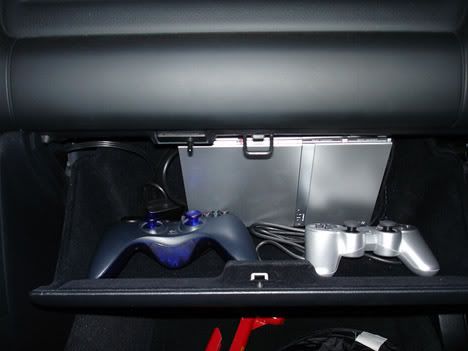 Yes! My son finally admits my car is cooler than his mother's MDX
2007 mod list:
Inside & Out:
TRD front lip (Rep)
Altezza Z grill w/ "L"
Stop Drop & Roll:
Replaced 6kg rear springs with 8kg - Much better!
Mobiletronics:
Car Wash:
Porter Cable 7424
Menzerna Polish, glaze, sealant, and other crap
Glimour Foam Gun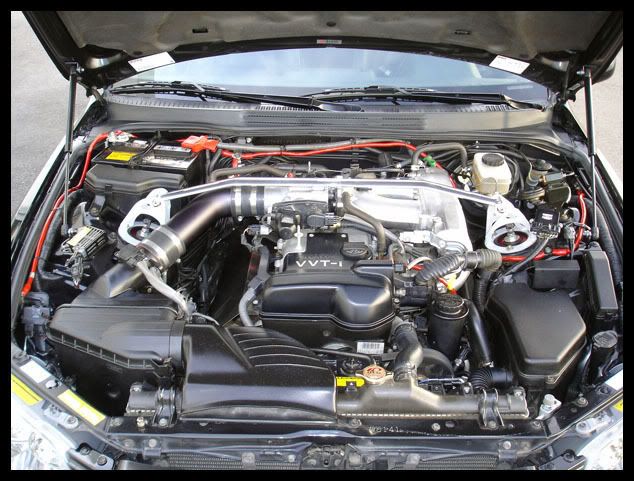 2008 Mod List:
Inside & Out
JDM Window Visors
2003 SD Grill
Authentic TRD sid skirts
Carson Tuned rear skirt
Painted calipers
Clear bra (front bumper & lip)
Expel (heads, fogs, and side markers)
Go Fast
SRT intake
Greddy Air Diffuser
Stop Drop & Roll
Mobiletronics
Pioneer Backup Camera
Pioneer XM/Traffic module
Pioneer Bluetooth module
Token Mirror Tilt Module
Valentine1 #2 issed: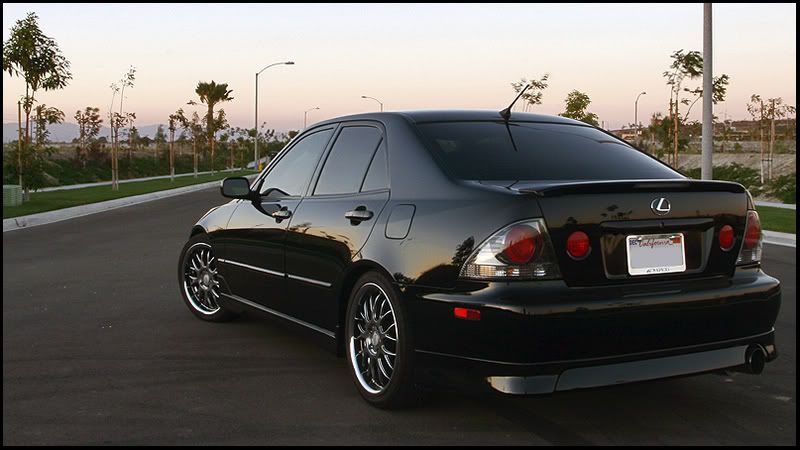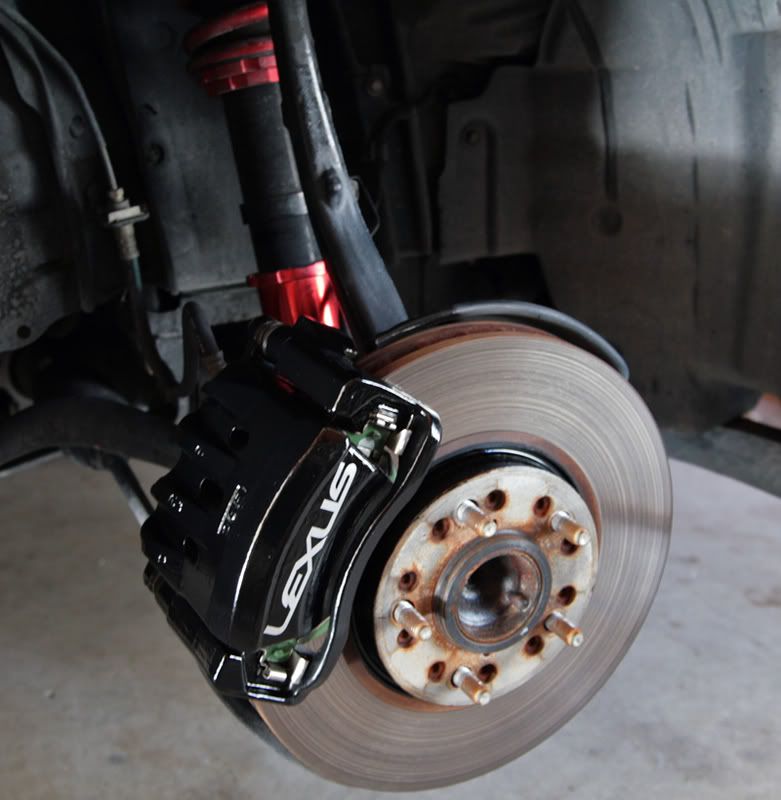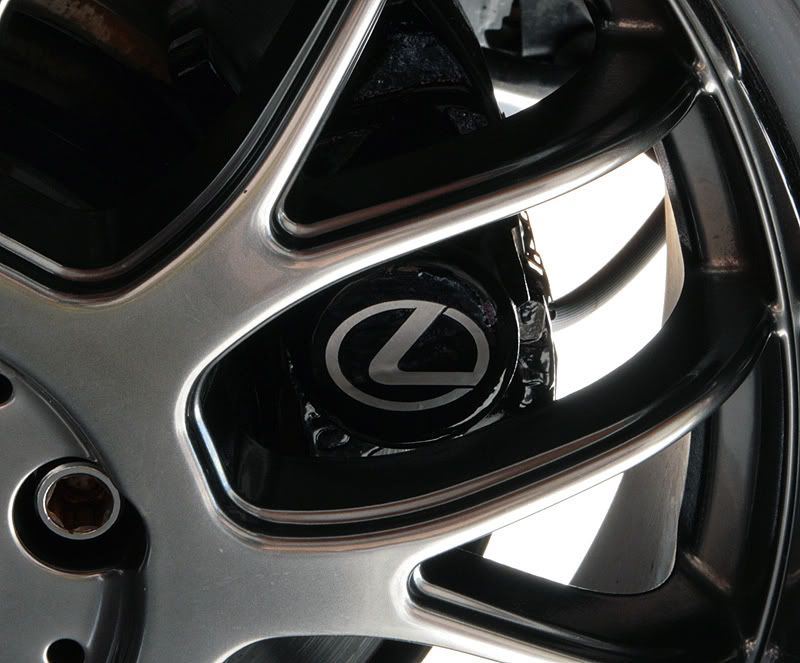 2009 Mod List:
Inside & Out
Go Fast:
Stop Drop & Roll:
L-Tuned sway bars
Stance GR+ (12F/10R)
Wheels and Tires:
Work VS-XX 18x8/9 +38
VS-XX Refinished + chrome lips
Falken FK-452 tires 225/40/18 & 235/40/18
Mobiletronics:
The Car Wash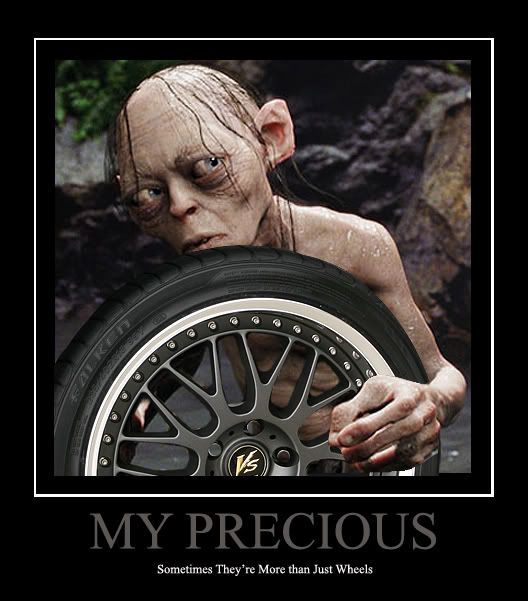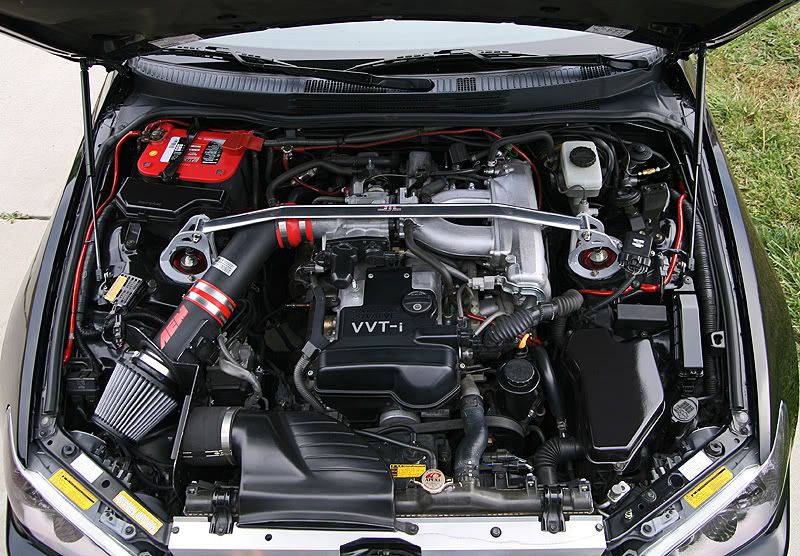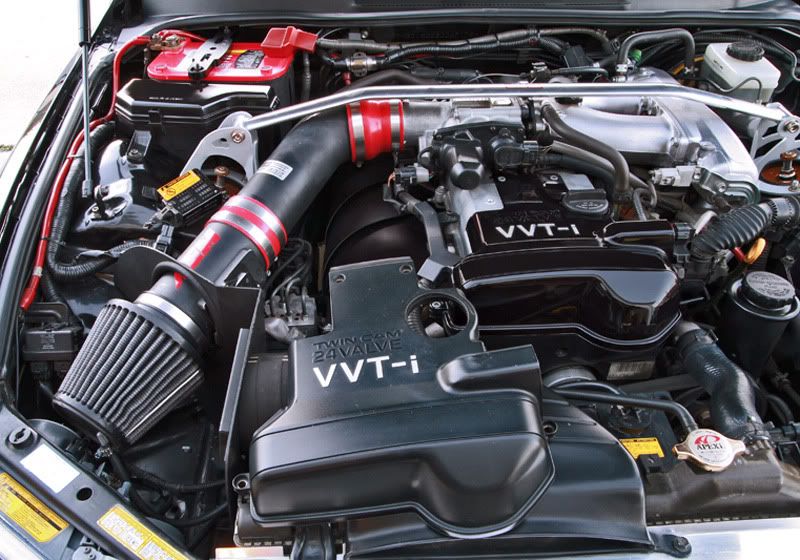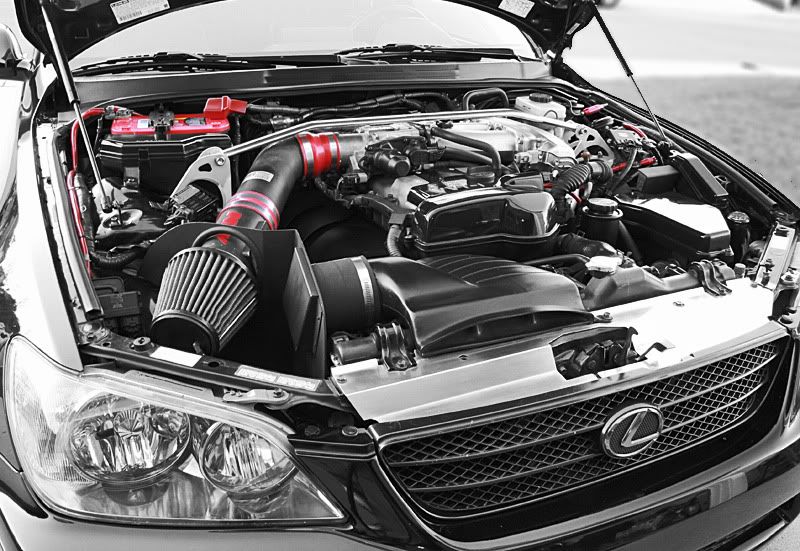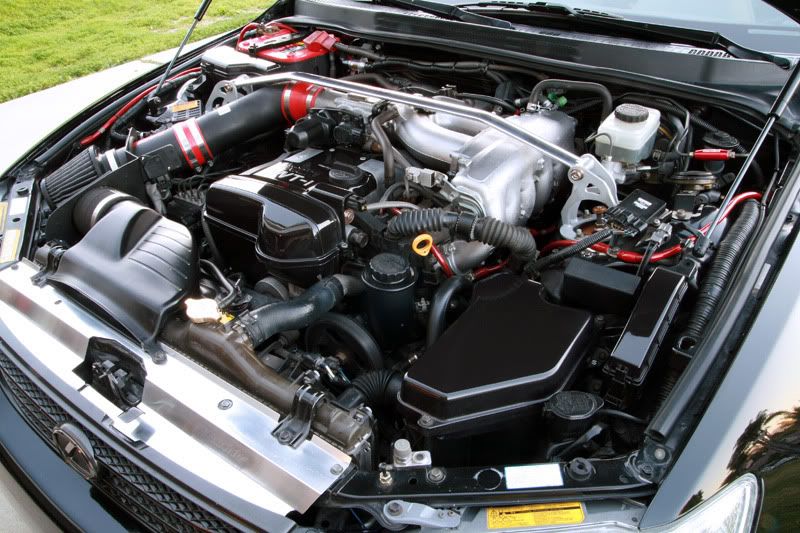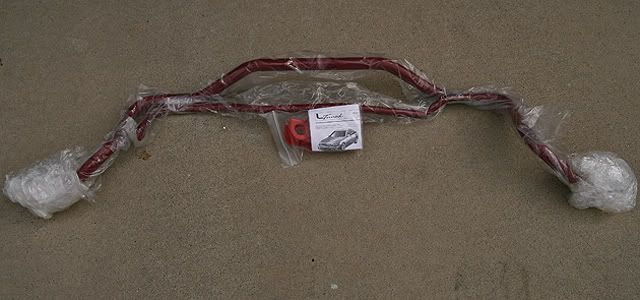 New Picture whoring 2k9 edition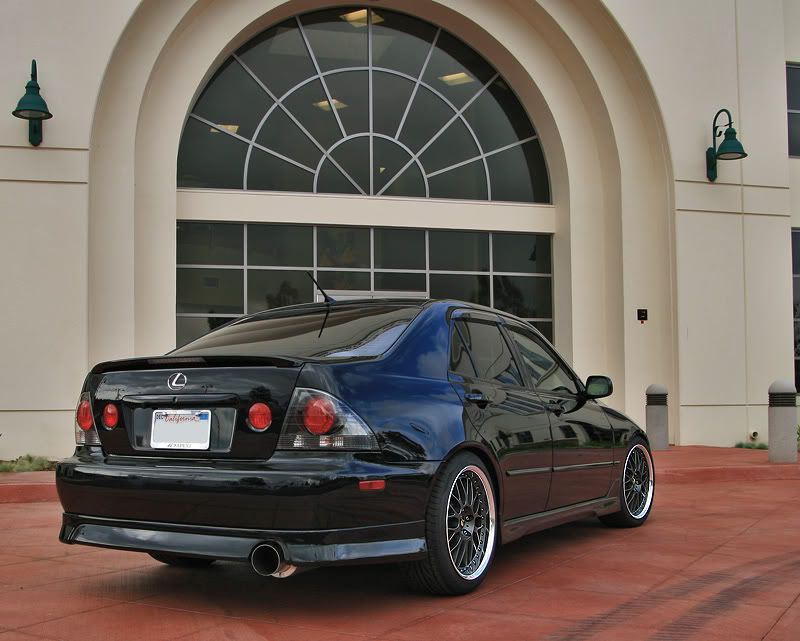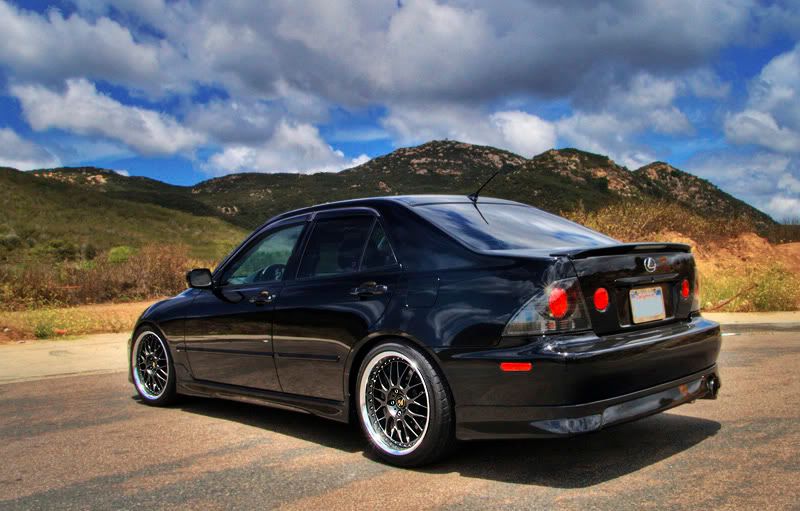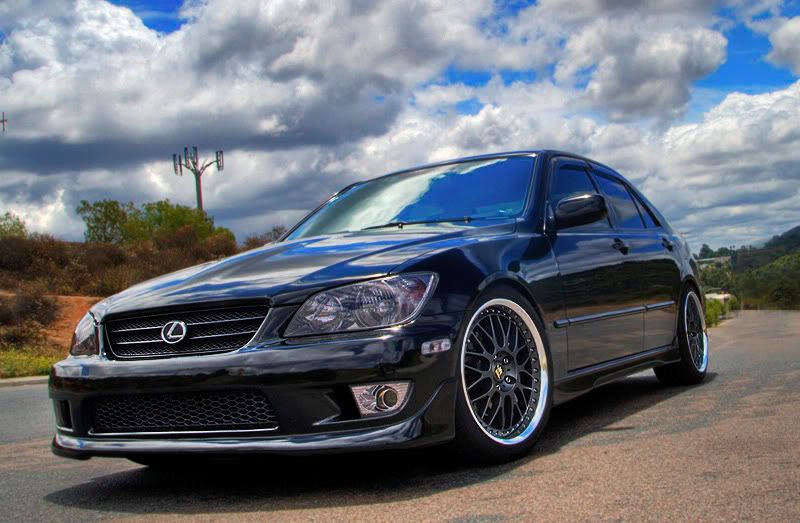 I shall call it...mini me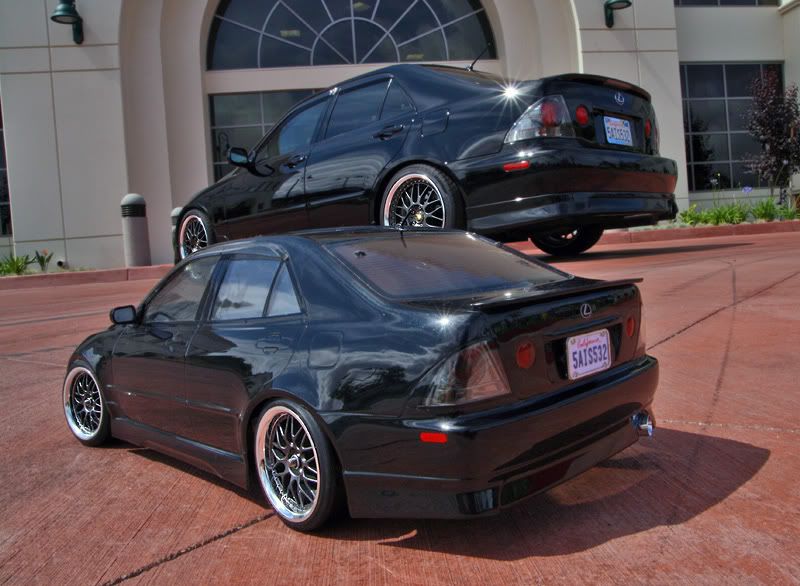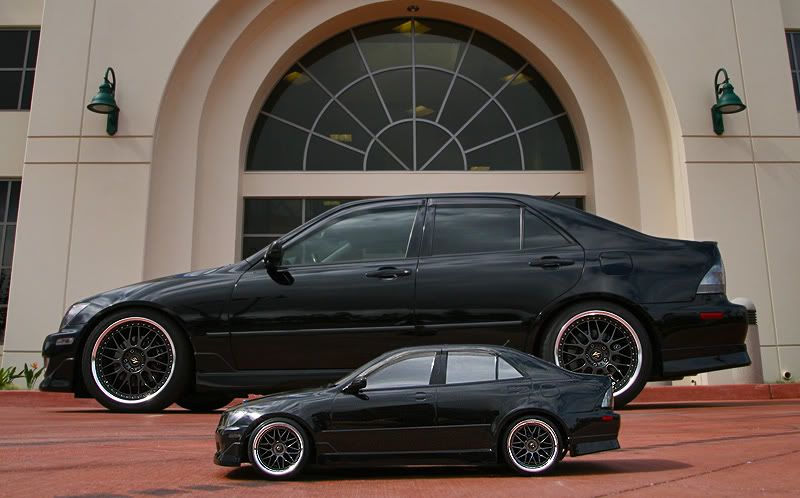 ~To be continued~
EDIT:
To all the people PMing me about my body kit: Front lip:

This piece was made by carfashion/JDMeyes. The same person made the lip for both. The lip was around $200 new. The original fitment was pretty crappy, but you should expect this from a replica. AFAIK, the lip is no longer in production. The only other TRD replica I know of that is still in production is made by VIS. The biggest difference would be the area by the lower grill. The JDMeyes version follows the OEM part's, but the VIS goes over the bumper. See pics.

JDMeyes

VIS

Picture courtesy of white_is.

Sides:

My side skirts are authentic Toyota Japan/L-Tuned/TRD sides (PolyU). As to be expected of OEM parts, fitment was perfect.

L-Tuned Parts - CarsonTuned/Toyota Japan IS300 Side Skirts Rear:

I have a Carson Tuned rear lip. I don't know if Carson Toyota/L-Tunedparts.com has any left, but AFAIK, production of the rear lip has stopped. This may be the best fitting replica that is/was available. You will need to lower and extend your exhaust, or it will burn and/or crack the lip.
2010 Mod List:
Inside and Out
MOMO Race Airleather shift knob
MOMO Performance shift boot
Custom Armrest
Sport Design Headlights
Sport Design fogs
Smoked side markers
DIY BP Emblems
Spoiler brake light red-out
Go Fast
Centerforce Dual Friction Clutch (waiting on install)
Fidanza light flywheel (waiting on install)
L-Tuned Ehaust replaces Apex-i N1
Stop Drop & Roll
Mobiletronics
Pioneer ND BC4 B/U cam
Relocated ND BC2 camera under front crash bar
2011 Mod List:
Inside and Out
Replaced FIGS hood prop struts with his LS version struts
Painted cam gear cover gloss black
Altezza Sport Grill
PIAA Forza Hybrid wipers
Clear Bra: Headlights, Fog lights, Altezza grill
Authentic UGO roof spoiler
TRD oil cap
Stop Drop & Roll
Replaced front lower ball joints (OEM)
Replaced Front No. 1 control arms (OEM)
Swapped JIC FSTB with PLP
Energy sway bar bushings
Wheels & Tires
Yokohama S. Drive tires
-225/40/18 (F)
-245/35/18 (R)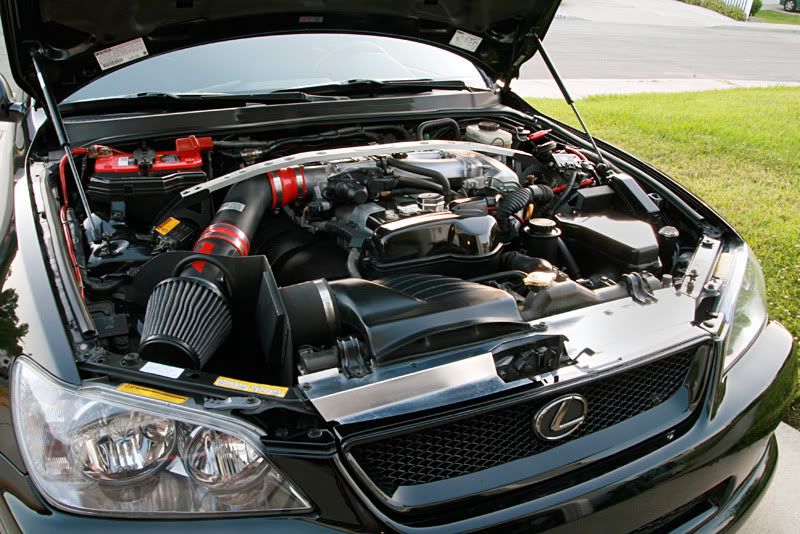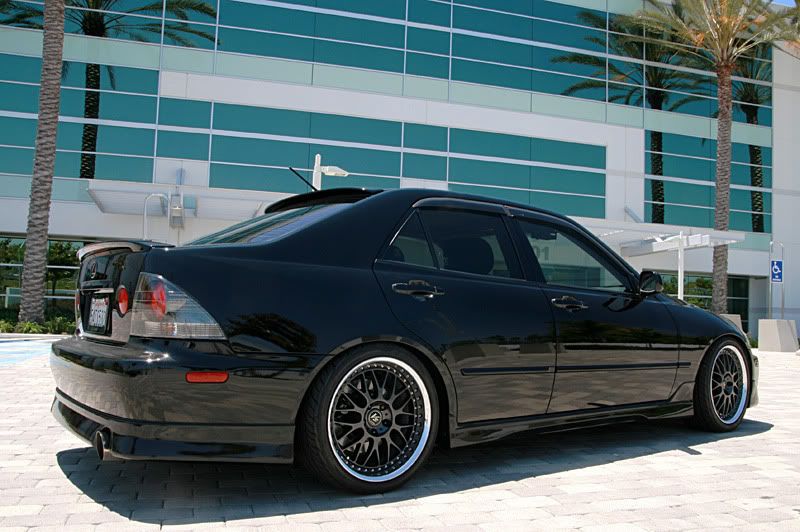 2012 Mod List:
Stop Drop & Roll
Figs Adjustable Tie Rod Ends to reduce bump-steer.
Figs Sway bar Relocation Bracket to increase clearance between endlinks and front lower shock mounts.
Go Fast
Outerwear filter sock
Tuned Parts Radiator Panel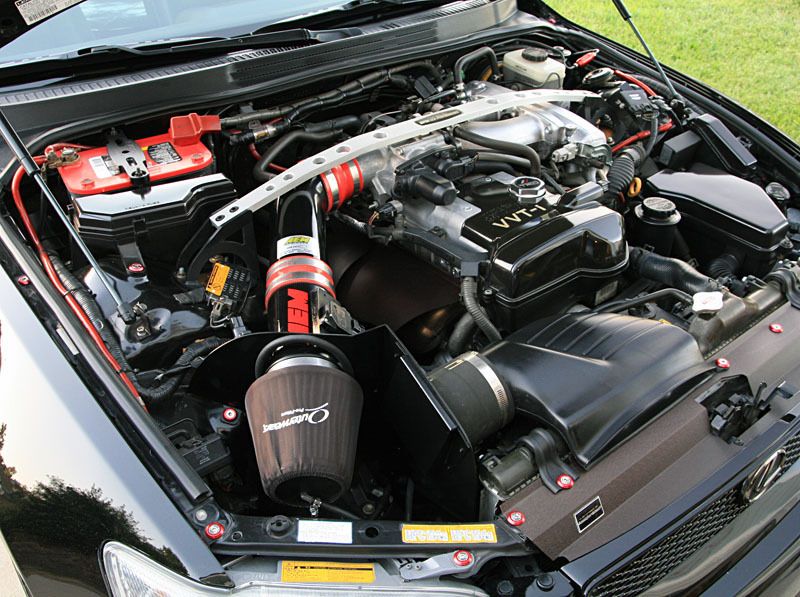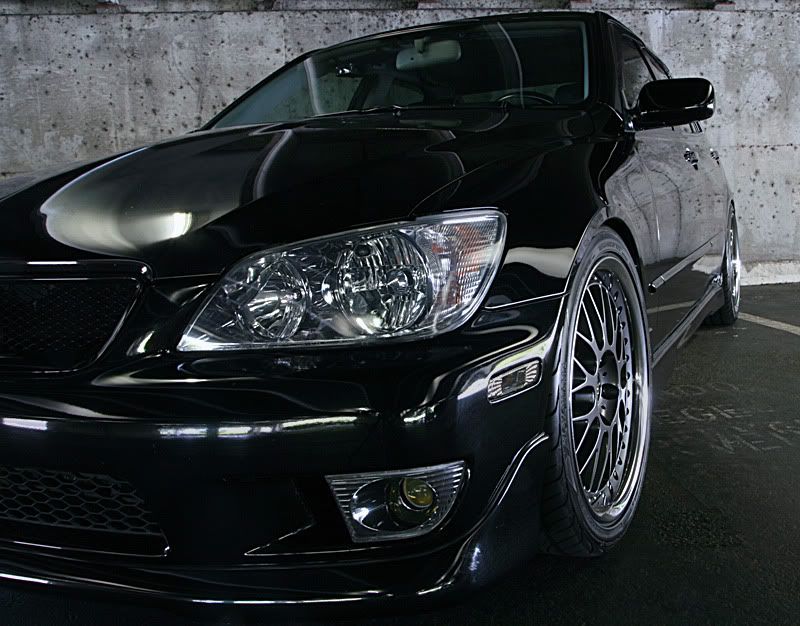 2014 Mod List
Inside & Out
Stop Drop & Roll
BC BR coilovers with Swift spring upgrade 12/10 spring rates