Discussion Starter
•
#1
•
OK, the long wait is over and I have finished the Carbon splitter replacement for RMM front lip project. These are 2 layers, carbon prepreg and significantly stronger that the wet layup version smothered in gelcoat that came on these parts originally.
Pricing currently is $250 and a one week lead time. These have no clear coat finish because they are made in the autoclave under high pressure. The finish will be semi glossy but a clear coat can be applied or a wax can improve these to a high gloss shine.
Shipping will be via small wooden framed crate so that there is not damage and shipping costs will be quoted with the order. $30-$35 is the typical range. I will post up more pictures as they come out, this is the last piece out of the new mold. The minor defects will be fixed in the finished product.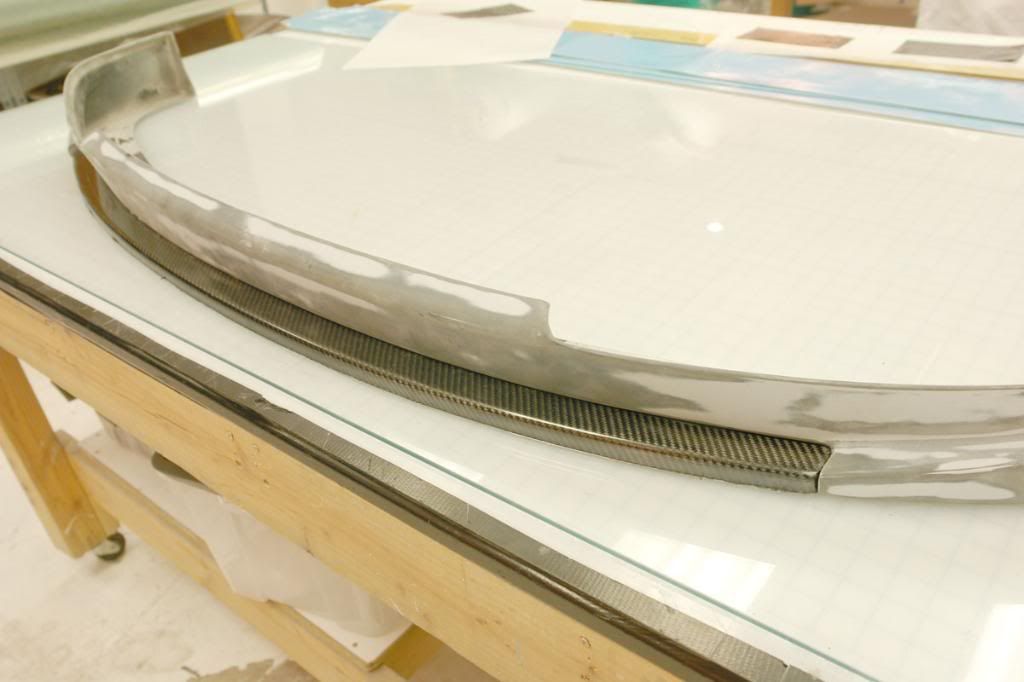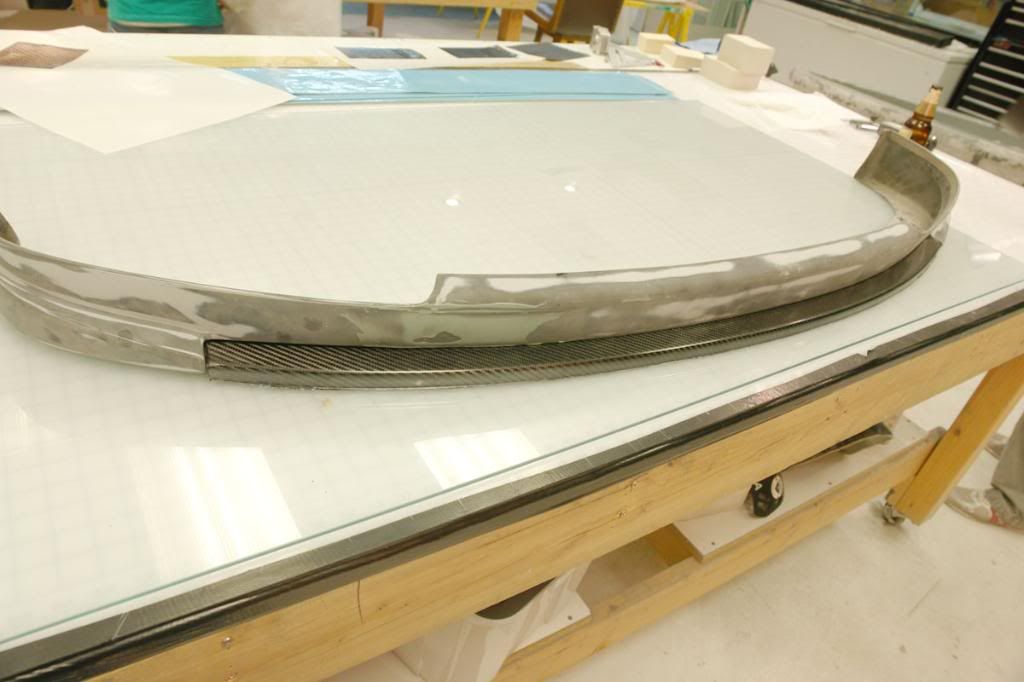 This is the new tight fit, you can see a minor glitch on the left pic, there is also a very thin seam on the right edge where we added material, but that can be cleaned up before the next round.