torn between rays metal coal and the silver, right now im leaning towards silver cause
1. they look good on a black IS, and
2. i dont have to pay $145 extra (each wheel)!
Pic on a Black (My color) IS: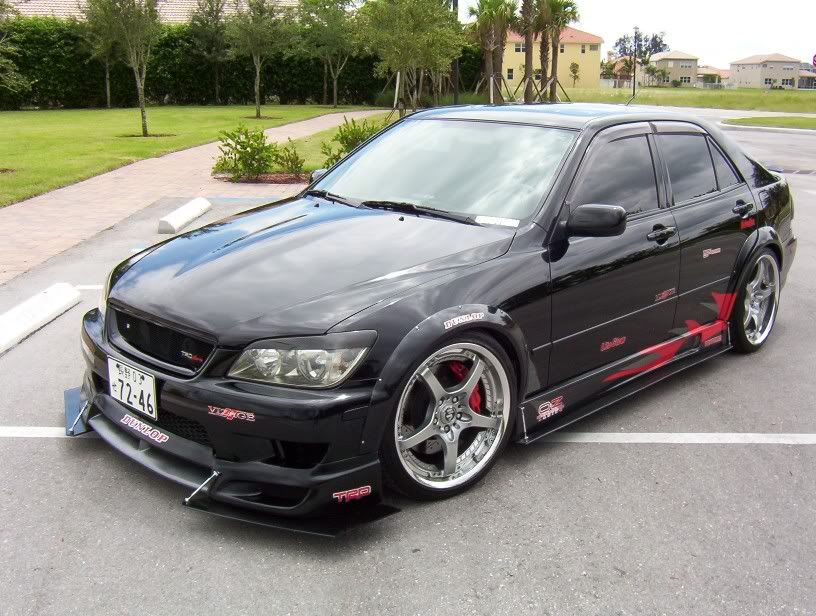 IS300 of: KT-Lex
18x8
+42
in front. 225x40x18
18x9
+48
in back. 255x45x18
Tires:
Michelin Pilot Sport PS2
This is all for a turbo.
I appreciate your opinion on my tire size choices, my tire choices, offset choices, and if you think i will need to do any rolling or shaving! ...time for me to get saving.

Thanks IMPRIMIS for all the help!