Discussion Starter
•
#1
•
well if you look closely you can see that the edges are bald (i flipped the tires once)
so this is why i got this done.
it turns out i had like toe in and out. it was really bad. im not quite sure how my alignment got so bad. but now i have no toe and one degree of camber in the front (which is within oem specs!!!!) hahahaa and 2.5 degrees of camber in the rear, which was the most that we could adjust.
i was gonna post this up a lot earlier, but the day after i got the new tires put on is when i got my car backed into. so basically its been sitting in a body shop for like two weeks now. ohh wells
ohhh and this is why you need a lsd!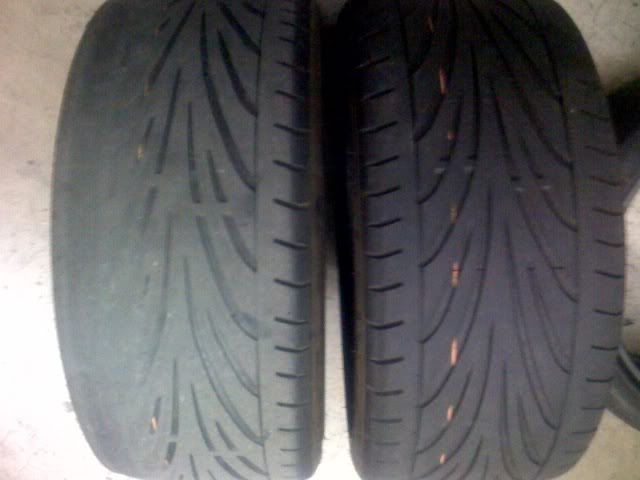 getting stuck up driveways really kills me
issed: