Well crap, my bad my brain let me down there lol the 30mm spacers and the KTS RCA's must have ran together in my head when I read it 😅 to be honest I was Googling IS-F rear rotors trying to find some that aren't drilled and landed here on page 4 and played the lazy bastard card instead of reading through the whole build thread (which now I have lol) and I can now see that you have aaaaalot more going on up front haha but I digress.

If the IS-F front calipers are indeed easier to fit behind your wheels then that avenue would definitely be worth exploring because personally, I would hate to see the Blitz's go lol. Have you found any real fitment info on the IS-F calipers? I couldn't really find any good info on running those other than just them bolted on to the car with the 350phi brackets.

And as far as the spacers go, being from Alabama I have had a truck with 2 inch wheel spacers (for actual useful purposes lol) and it never really caused any issues other than being 2 miles wide haha And you've got that right about this being a very involved brake swap, I've had a few "What the hell am I doing" moments while grinding on things lol Are we supposed to switch the calipers from left to right!? I was thinking it was just swapping the bleeder valves and crossover tubes from bottom to top.
Will find out soon about ISF caliper fitment when I test fit the Blitz on my buddy's 2012 ISF later this week (the one I drove back in the other post when he bought it 2 weeks ago). If the wheel can fit over that caliper with less than 45mm spacers, I'd be sold lol. If not, I'd confirm ISF rotor diameter and subtract from the radius accordingly to calculate clearance. I'll also bring one of my calipers to visually compare and measure the protrusion of the guide pin area
Your experience with the 2 inch spacers gives me some peace of mind haha. I'm just craving to see these glistening in Cusco blue hugging the massive GS F-Sport rotors behind the Blitz. I spent some time yesterday surfing around looking IS300's on Blitz 03's running a BBK (now that's a specific search lmao) and found exactly 1 that has been done before and posted online lol.
@isman
ran a set with the Project Mu bbk ($$$$$) and I can see a thicc spacer behind that wheel (18x8.5 +35 with a big mystery spacer behind it):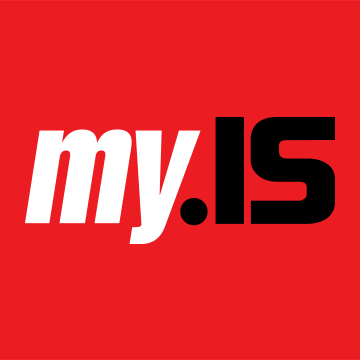 See my last post: The wheels are no longer for sale. Well, looks like I change the performance aspects of my car faster than I can actually use some of my wheels & tires...... So here it is, I know several of members on here is waiting for this... CLARIFICATION: The WHEELS are basically brand...
www.my.is
That car is legendary. I can see many similarities between that car and what I have going into mine already. It was one of the best cars built by Swift Racing, and it might be the lowest mileage IS300 in existence. It had been abandoned in a storage unit for over 9 years until Mike from Figs Engineering found it, rescued it, and continued the project (vids below):
If I were to ever sell my Blitz (instead of rebuilding them to work, or putting them on my dad's car if they don't work with the brakes at all), I would only sell them to Mike hoping they end up on that specific car. Then I'd buy the monoblock Blitz's off the car (seen in the videos) just to have a piece of history on my build lol.
In the picture we can see the guide pin on the Project Mu caliper does protrude out past the inner radius of the wheel face, presenting the same problem I'm seeing with the 17Z's. But the entire wheel face sits outside of that plane in the exact same manner I'm trying to achieve. My wheel is simply half an inch wider and has a bigger lip (it's an A disc 18x9 +45 instead of the high disc 18x8.5 +35 on
@isman
's car). Since the same solution worked on such a high profile build (and also considering your experience with the 2" spacers on your truck), I think I'll be okay moving forward with the 45mm spacers. So my Blitz's aren't going anywhere hopefully haha