Discussion Starter
·
#1
·
I asked this on ClubLexus too, but I figure I'll take a shot at getting all of your opinions too.
I'm trying to decide..do you think I should tint the windows on my Ultrasonic Blue IS-F?
It has the High Contrast Alpine White/Black interior.
I'm trying to picture how it would look and I just can't decide if it would look better with tinted windows or without. The tint could block the unique interior from an exterior view, but the tint could also make the exterior look even better.
Any suggestions? What percetages??
Thanks in advance!
Here's a picture of my car so you can get a feel for it.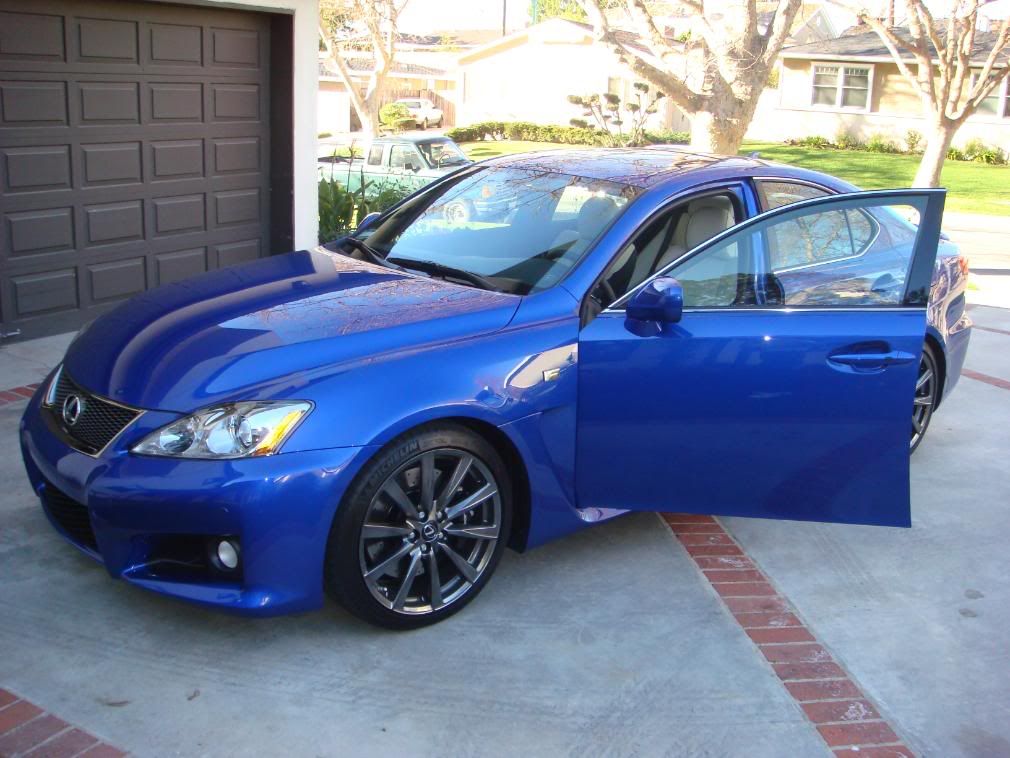 and more in this thread..
Just picked up my Ultrasonic Blue/ Alpine White/Black IS-F!! (Pictures) - Club Lexus Forums