I'm updating the very first post in this thread so that people can actually see what is on the car and the more relevant build photos. I will use this post to show current configuration.
This project started soo long ago, and has gone through several different iterations before it has even had a chance to get back on the road. i.e. I started out planning to do custom sequential, then planned to run stock twins for a while using the stock transmission just to get it on the road, then decided to keep it parked for while longer and the final iteration has had me solidly focused on using the upgraded twins and building other mods to support the upgraded twins.
You'll notice through the thread that I had planned to modify previous motor I grabbed, stock fuel rail at one point, W55 at one point, started doing flow bench testing, got tired of flow matching a couple of the cylinders and ended up just picking up another used motor. Modifying the motor will be saved for a time when I decide if I really need a ridiculous amount of power.
Engine bay emptied out pre-motor
Aristo VVti on truck ride home
Aristo VVTi off the crate. Had an earlier one took apart to build the head, but will finish the head at a later date. Currently unopened motor with maintenance like new valve stem seals, belts, etc.
Back when redoing harness … I was thinking of stock rail and twins at the time. Only part relevant here is the harness mods at work
Some mods necessary to the ABS bracket for relocation
Some of the work required for the custom sequential setup
Turbo coolant pipe
IACV modification
Back half of turbos to EGCV
Building the manifold early on
Schedule 40 weld els for the manifold.
tube
Able to remove twins with engine in car by shortening studs
Dual feed fuel rail
The ID850s
Squash performance dual pump hanger - DW pumps. Didn't like the overlap of the fuel pump screens, so used stock pickup and one of the others that came with pump.
Top of the fuel pump hanger
Fuel lab filter prior to install. Don't have a photo on here, but mounted on bottom of car up towards where stock fuel components come up
Testing of the braided lines
Exhaust flex joints, wrap, etc.
The all important getrag
Box of parts for the Getrag install
The all important triple plate clutch to handle what will be triple the torque over stock.
Not the hardest mounts out there, but definitely had less flex than stock when trying to put motor in
HKS coils - waiting for christmas so I can open them and surprise myself at the gift from my wife
Dayton Sub – to be installed IB after it's running
$20 Aurasound tweeters stuffed into factory pods
Onto the original post
----------------------------------------
I've been waiting for years to try out a couple of turbos I specd for a custom sequential. It's in process right now, but unless I run out of time, or room, it should go as planned.
The car - 02 5 spd. GGP. leather, sunroof, lsd, etc. It may go for a repaint, with TTE bumper and such here before summer
Main mods thus far are DBA Supra rotors/Figs brackets, hotchkis sway bars, springs, etc.
I've worked with a lot of different ECUs, and I'm excited about playing with all of the features on the ProEFI. ProEFI is the only thing that can control the twin setup easily for me. It's kind of baffling all of the technical items they've incorporated on this.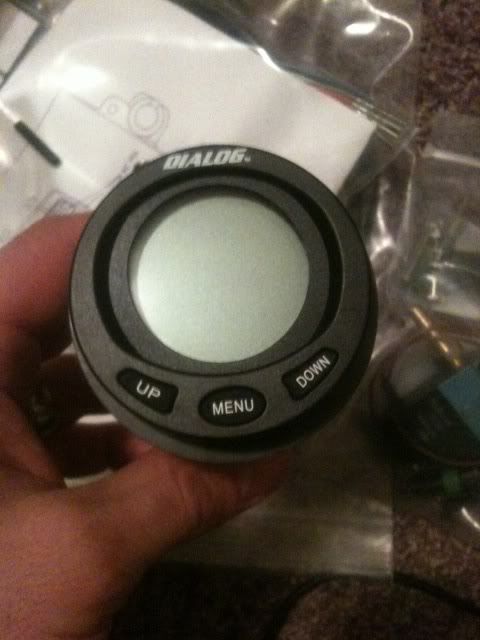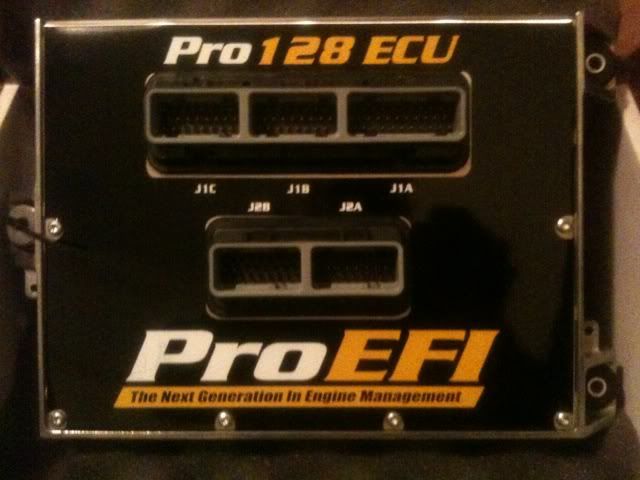 The donor motor, waiting on a few parts for maintenance. The head may come off here for a quick port and test on the flow bench and then back on with ARP studs. Planning more on a torquey street style setup.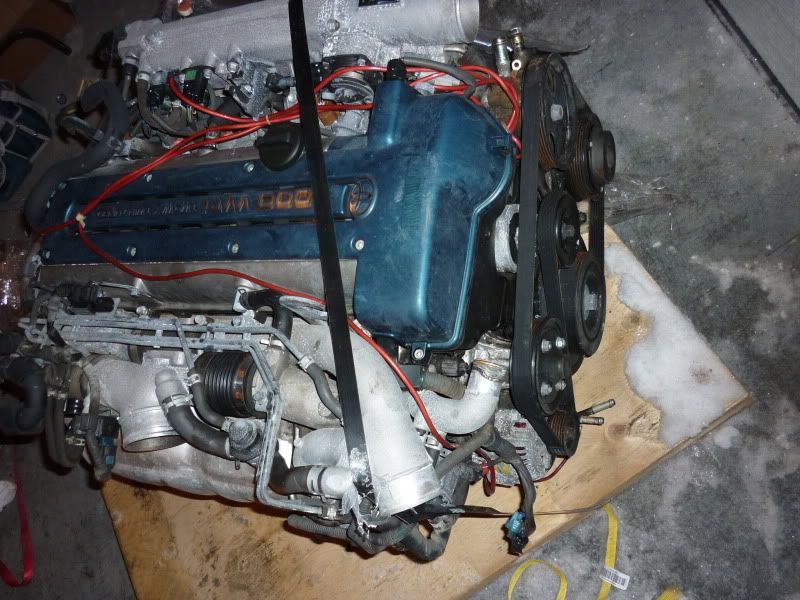 More to come....