I have been slammed working on my new IS C I got in June this year. I drove it for about a month to put some miles on it and enjoy the summer weather. I had to wait for the iForged Wheels to be made so I could start the build. Early in July I put in the BASF body shop to start cutting and tearing a part so I had ready for the Tuner Evolution Show here in York, PA. Aug 15. That is the goal to debut there. Here is the story with pics to explain everything to you.
Went over to Bobby Rahal Lexus in Harrisburg, PA. and bought to stock metal IS F fenders and side skirts. The IS F fenders are bigger then the IS350 fenders so had to cut off the bottom of IS F fender and weld to IS350C fender. I needed to do that to mount the IS F side skirts to it.
Purchased the SEIBON carbon wing and molded that to the stock rear brake light. I really wanted a clean look for the car and a little wing like that was needed to keep the clean lines of the car.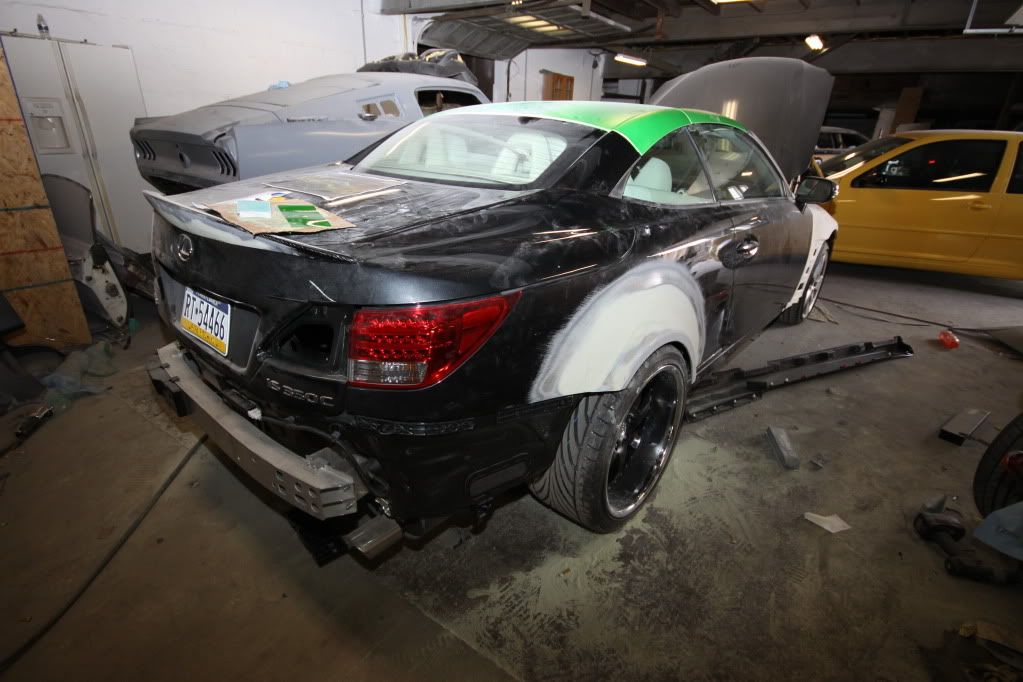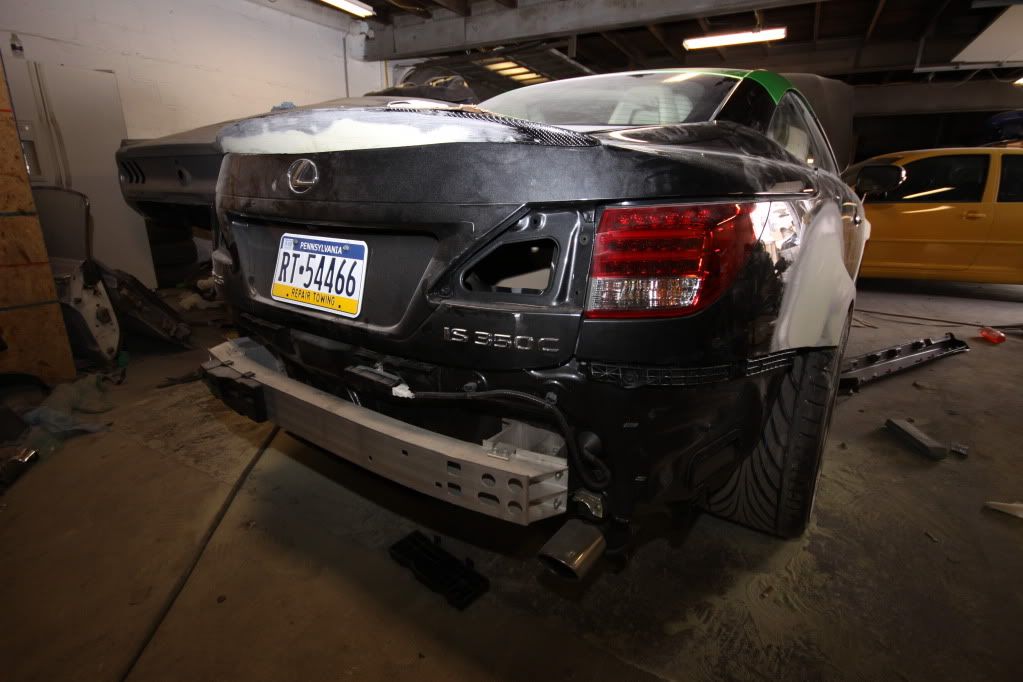 Used a Fender Flare off a 2DR Civic wide body kit to get the right form I was looking for. You can see my custom mixed BASF R-M Carizzma Foxy Green color on the roof. It is not cleared yet and will be a deep dark green with a goldish pearl on top.
Put an 20x10.5 iForged Sprint wheel with Antersite Centers, Chrome Lip, White Bolts. Put a 305/30/20 Toyo T1R on the iForged Wheel.
Here are some shots all complete boys and girls: