Discussion Starter
·
#1
·
Since I can't stand it when a new member pops up without introducing themselves, here is my intro post. My name is Daniel, I'm 20, and I just picked up a 2002 IS 300. I'm new to this forum, but not forums in general, so I know all about searching before posting and I have common sense, so don't ever expect any stupid questions like how to check the air pressure in my tires. I started when I was 16 with a '99 Dodge Ram with the 5.9 liter in it. Sold that because of the gas mileage and picked up a mint 1996 Toyota Celica. Had it 5 months to the day and hit a deer one mile from my house. Picked up a '98 Celica after that, and I've loved every day in it. I have to sell it now.. parents mandated that. I had big plans for the car, but those are gone now. I picked up a mint '02 IS 300 as a replacement for the Celica. I am familiar with the IS 300, and I've been lurking around my.IS for the last couple of weeks, doing some reading and learning. My plan for the IS is just to keep it clean and stock. Maybe one day down the road pick up a few things for it, but I need to get the car paid off first.
My one and only question, and I searched for 3 hours a few days ago, is about the 2JZ. You'd think as popular as it is, any answer would have been easy to find. But I can't get a clear cut answer on if it is an interference or non-interference engine. Some people say it is, some say it isn't. Some say it a non-interference engine until it got VVT. Hopefully somebody here can shed some light on the subject, because I'd really like to know how pertinent it is that I get my timing belt changed.
Since a thread just isn't a thread without pictures, here's my car.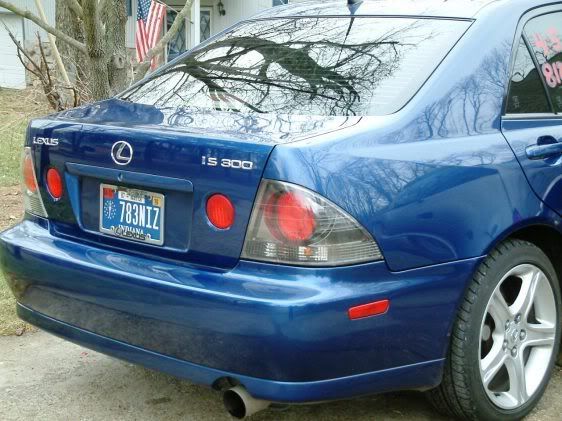 Better pictures coming later, when I have more time. Thanks for reading!