Discussion Starter
•
#1
•
Hello to everyone! Proud new IS-C owner here from Naples FL. A little over a week ago I made the decision to trade in my ugly Nissan Juke for a new 2012 IS350c! Unfortunately the only color they had on the lot was white, it wasn't my first choice, but it had the saddle interior which I LOVE. So my impatience got the best of me and I settled for the white which is starting to grow on me actually. So far I am more than happy with my new ride. It is my first convertible and surely will not be my last! I haven't decided whether or not to keep this car stock or to sink some money in performance modifications. from what I have read so far, there is not much more power left on the table for doing simple intake/exhaust upgrades
...I also have a Subaru WRX that i purchased new back in 2007 that i use as a project/race car. Despite how much of a maintenance nightmare it is, i just can't bring myself to get rid of it. It's a love/hate relationship... Anyways, I just wanted to introduce myself and I look forward to getting to know all of you!
Pictures of my babies!
5% tint is a must! Chevy visors are from previous employment...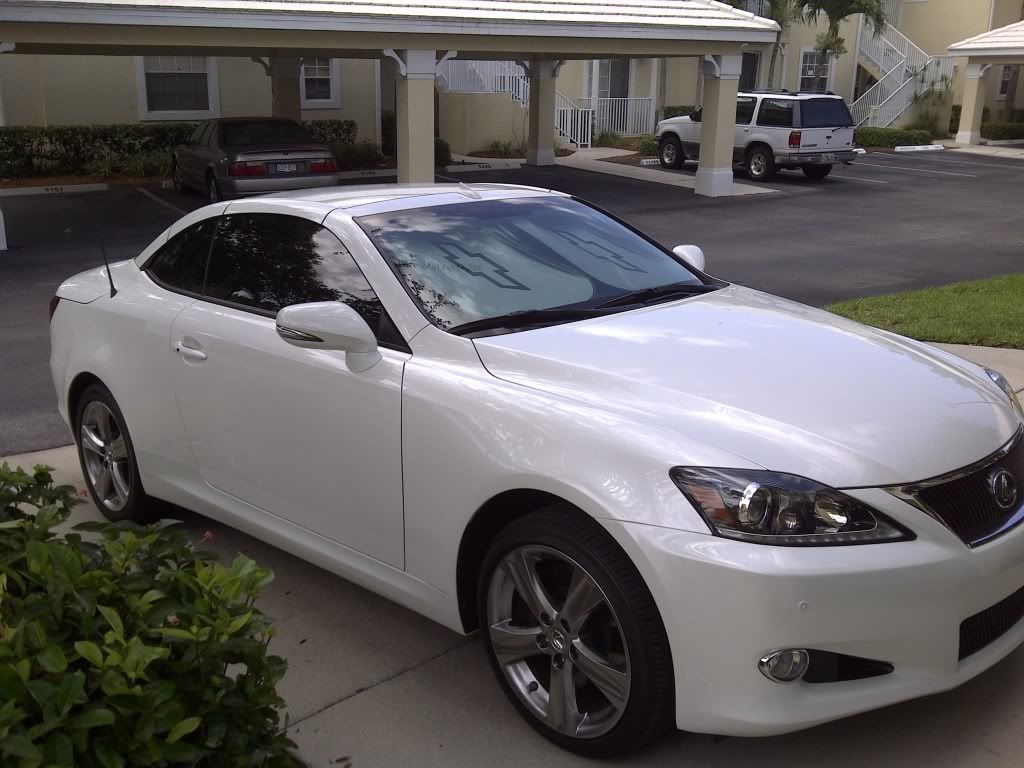 Headlight was removed before heading to the track...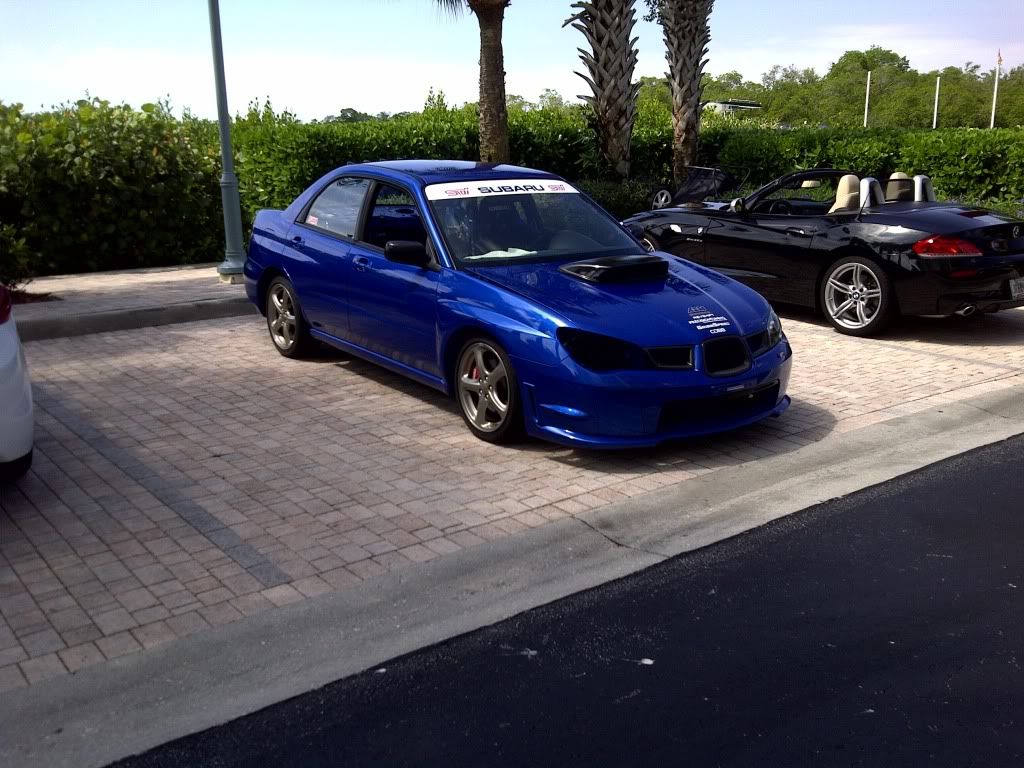 Money shot...