Discussion Starter
·
#1
·
Ok for years we have been doing headlights for customers and every so often we get a I want black chrome or I want dark blue chrome tossed in the mix. After seeing other companies attempts at this process we decided it wasn't for us. I will list why below.
1. It comes out blotchy.
2. It's vehicle tint and not uniformed through out the headlight (spray on)
3. If I wouldn't want it on my car because of quality I'm not going to do it for others.
So fast forward a few years, I am now looking for some aluminum coatings to mix up our suspension line a little, my search brought me right back to where I was three years ago, a company that can plate plastic, but three years ago it was new to them and a 1 million dollar open sore to them. Now they are dead on good with this machine. I have their rep pick up my new rear strut bar and some rigid bars to coat for me and while he is picking them up I see some plastic on his car done up in black chrome. At this point I decided to gut a headlight and give him the insert. Today i go to pick up the items and I am amazed, below you will see why.
Now we can get items plated any color we want, we decided to go with an Aurora coating and it came out steller. I took the pics and edited the size to be honest, there are some flaws and the reason behind that is they didn't know how thick they could go in the coat so that will be fixed.
Here are pictures of our Tunedparts rigid bars and a single headlight insert. Since this is Aurora chrome the light wasn't the best, I will try to take some daytime pics when it's not raining.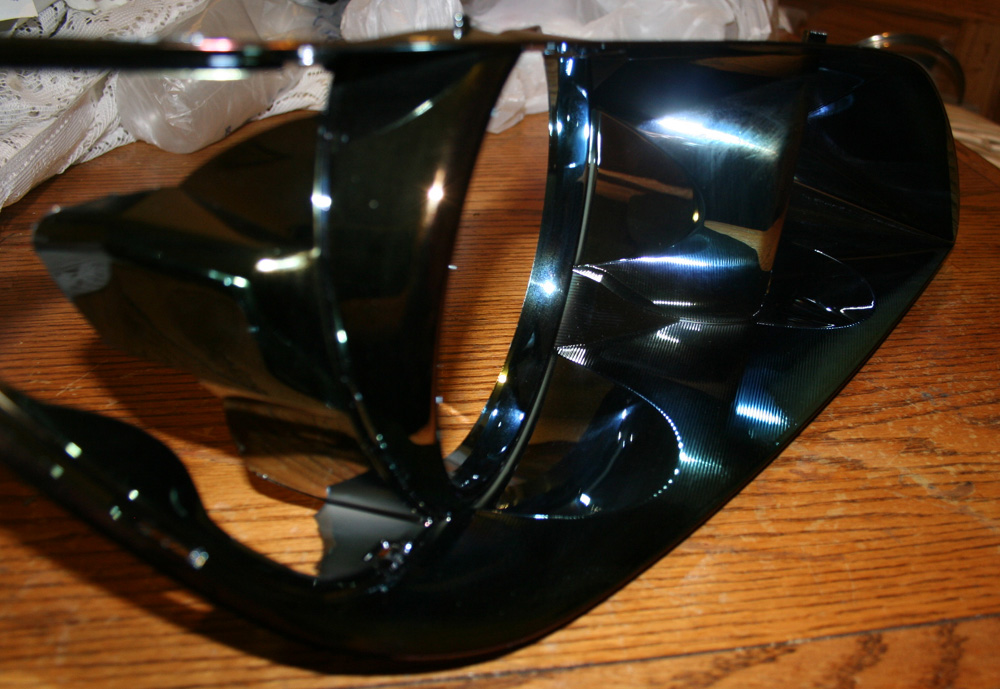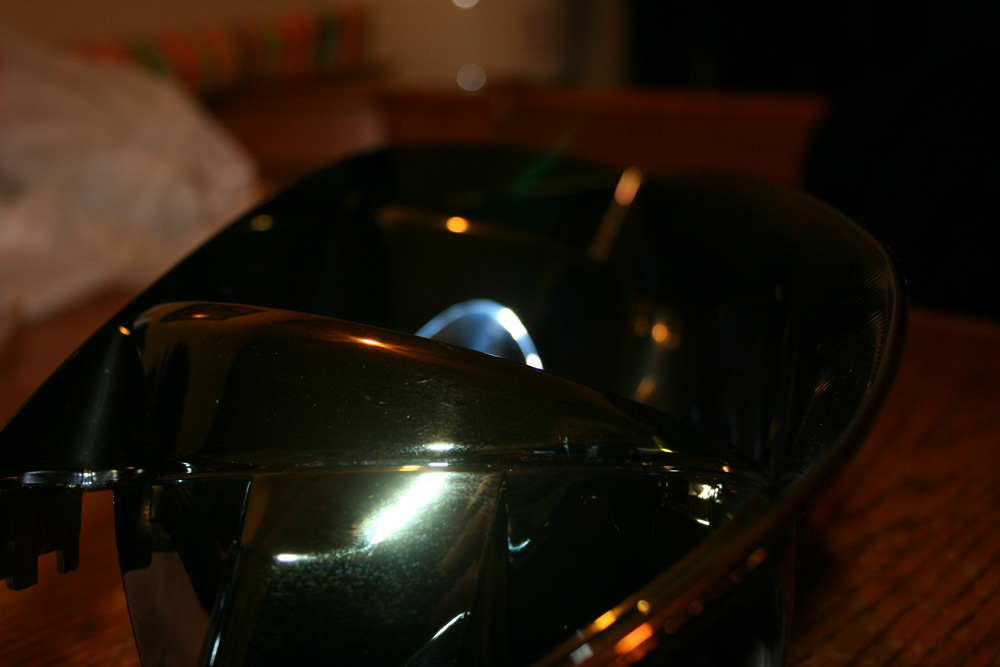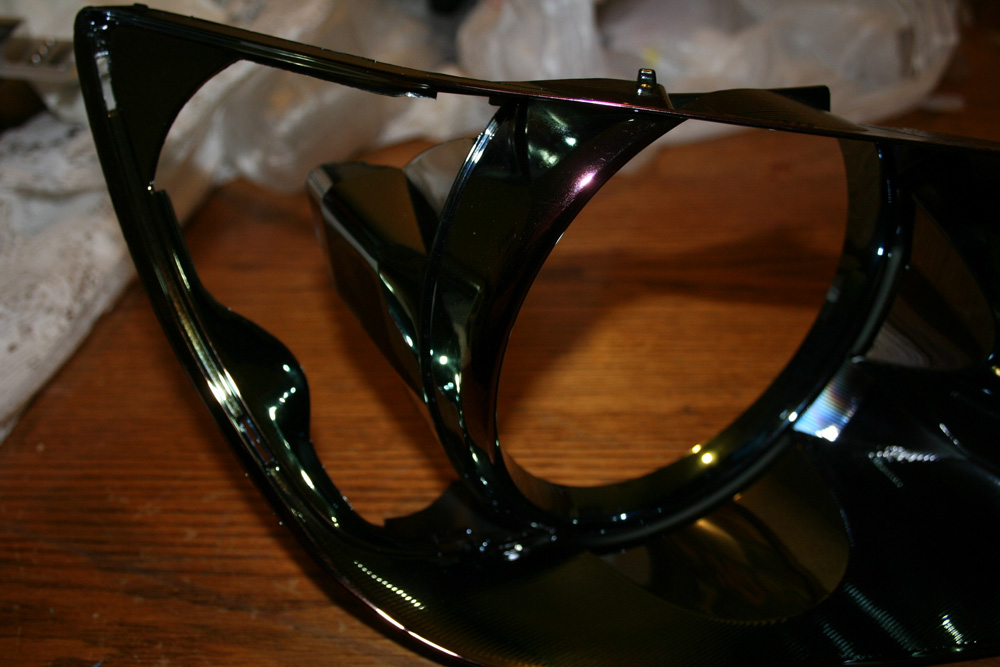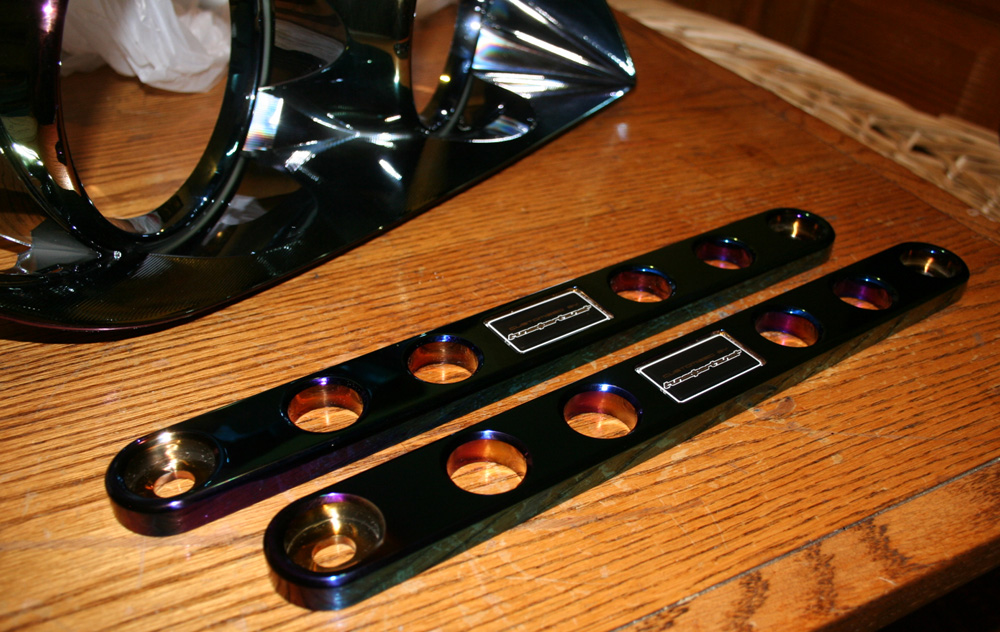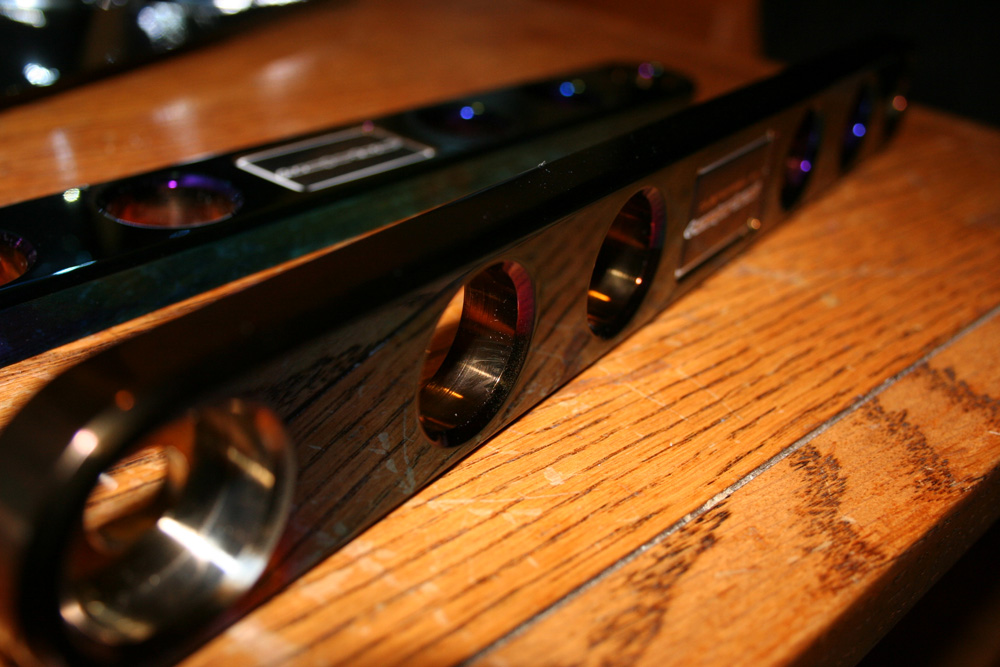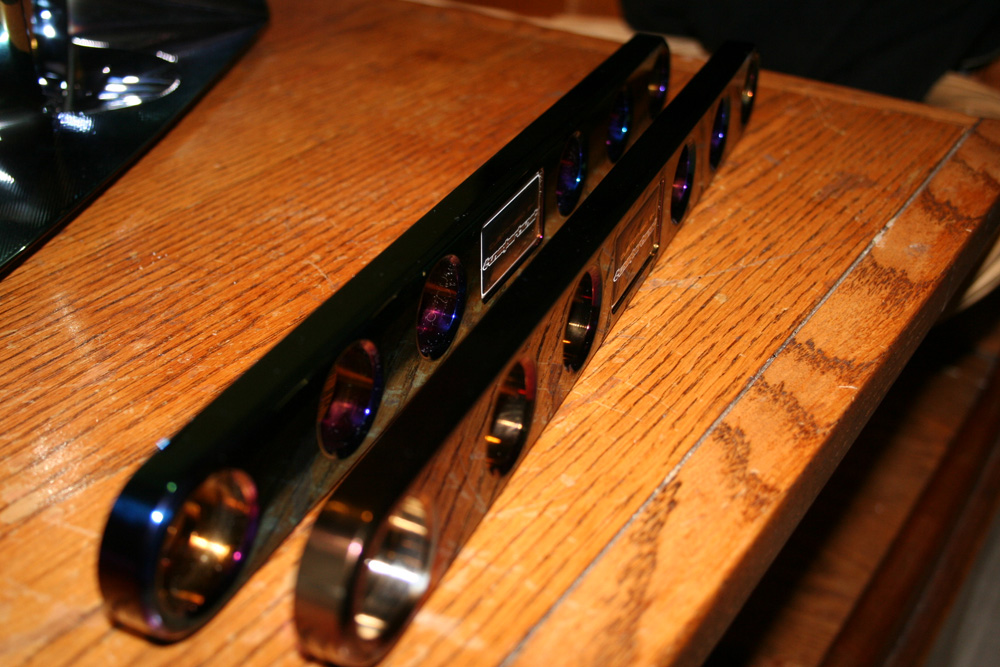 Now the colors can be played with and changed up some, depends on how it's shot. We are going to go thicker on headlights in the future.
Just wanted to update you on our constant effort to grow and expand, this plating is the same as oem black chrome, but changed up!
David