I came across a good deal last week, a buddy of mine sold his is300 and never put his goodies on the car.. I convinced him to jus let it go and ill prob. get something.. I picked up a VIS authentic carbon hood + trunk.. yes that and a trunk for 600 bucks. both new still fresh in the box. plus the fig's hood prop kit.
checked even ebay and the hoods and trunk new are around $600 each.
so this saturday we took off my oem parts and replaced them, perfect fitment and I think it goes good with my colour. he also had a extra HID balast (SET) for his IS and we worked them into my fogs. he had JDM yellow HID bulbs. he doesnt even know the brand. it has a 9006 harness wich is good since my fog housing is 01' and the bulb locks right in..
also i painted my lower grill a mate black <--if thats how you spell it.. to blend with hood.
any suggestions?
current ideas:
-smoke side markers
-thats all i thought of. lol
had a good monday/tuesday and had a buddy grab some pics and vid for me.
-----------------Video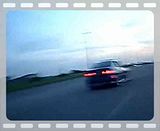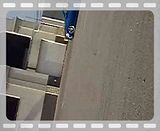 -----------------Pictures