Discussion Starter
•
#1
•
I'm planning on buying a 01-05 is300 pretty soon now and have been researching the best turbo and manual swap parts. I was wondering if anyone had any suggestions on my current list at all as I'm only trying to get around 600 rwhp on e85 and am curious if I can downgrade anything to make it cheaper and still maintain reliability.
The current setup I'm thinking of getting consists of the following,
Tial 44mm MVR External Wastegate $379.99
The CXRacing intercooler and piping kit $589 (I'm going to sell the BOV)
The CXRacing T4 manifold + Downpipe $799
GReddy (11501665) Blow-Off Valve $226
AEM infinity 506 $1400
BoomSlang adapter for AEM infinity $600
Turbonetics T70 Ball Bearing Turbo $600 (on ebay so idk if it's legit link below if you want to say what you think)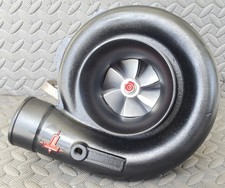 Find great deals for TURBONETICS T70 BALL BEARING, GARRETT TURBO, PRECISION TURBO,COMP TURBO. Shop with confidence on eBay!
FSMOTO PRO SERIES FUEL RAIL 2JZ-GE $250
GTE rods and pistons around $400
Walbro 450 fuel pump (either this or a 255 lmk which you would chose) $175
Fuelab 6 micron fuel filter $165
AN lines for fuel (or powerhouse racing fuel lines I haven't decided but would like input)
AEM Electronics Ethanol Content Sensors 30-2200 $200
AEM Electronics High-Capacity Fuel Pressure Regulators 25-305BK $130
DeatschWerks 1000cc Injectors $569 (I think I can get cheaper ones but idk what to get)
GTE headgasket $200 (to lower compression)
ARP headstuds $200 (might aswell do them since I'm doing rods and pistons)
And that's it for all the stuff I was thinking of getting to turbo an IS300. LMK if I can make it any cheaper as I am in highschool and am on a very tight budget, I also want to do everything by my self in my garage with limited tools but I can buy more tools as needed. Another thing I was wanting to do was manual swap it with a 6 speed CD009 and am debating on either the Colins adapter kit or the Maverick Motorsports twin plate clutch adapter kit. This would be last on my to do list. After all this I'll upgrade suspension and stuff even though I shouldn't do suspension and brakes last.
I've never done anything on cars as I've owned one car and it was an 03 Mazda tribute which isn't a car to work on so this would be my first time. I know some stuff about cars but not everything so all input is appreciated.
Again I just want to make around 600hp on E85 and be able to switch to 91 for just everyday driving as it would be my daily. Also if anyone knows any tuners in Colorado that work on 2jzs let me know who they are so I can get in touch.
I don't have an IS300 now but am buying one within the next 4 weeks and would hopefully get the money to turbo everything by the end of the year so I can put it all together.
Thanks!