Well, I've had my IS for a while now and I finished the swap maybe around a year and a half ago but I wasn't really happy enough to post it. It's to a point now where I can be proud to do so, so I am!
Everything had been in the works for quite some time. I had a really nice 95 Honda Civic hatch that I kitted out really nicely - 5 lug, LS swap, turbo, nice interior, nice exterior, partially shaved and fully tucked engine bay, it was the tits if you're into that sort of thing. But.. I was at a point in the build where it either needed more power (it was making 283 to the wheels on a stock longblock) by building the engine and moving to e85 and making about 400whp, or selling the car to partially fund the IS300 build. I think you can guess what ended up happening...
While I still had the Civic I picked up an IS300. It had about 160k miles on it, I didn't really care about the mileage, and I slowly started thinking about all of the parts I would need to get this bad boy swapped. Luckily for me a dear dear friend of mine, Matt, also known as DedicatedMatt did this swap for the first time when we were roommates actually, so I had an awesome resource for help when I needed. Being the badass he is he hooked me up with mounts, headers, oil pan, clutch line kit, drive shaft, solid diff bushings, moral support, and telling me what I needed to do on the wiring. My friend Richard did the bodywork for me, and my dad being the nice guy he is offered to paint it for me. The paint did turn out pretty good too, its not perfect but it's WAY better than it was. I had the car so long it was looking beat from the outside and now it pops quite nicely I think! Gotta thank my boss Tony for letting me keep it at the shop and the guys working that ever had to push it because it was a non running POS lol. Thanks for the support from all my friends and anyone that think it's cool too =D
Here's some pics!!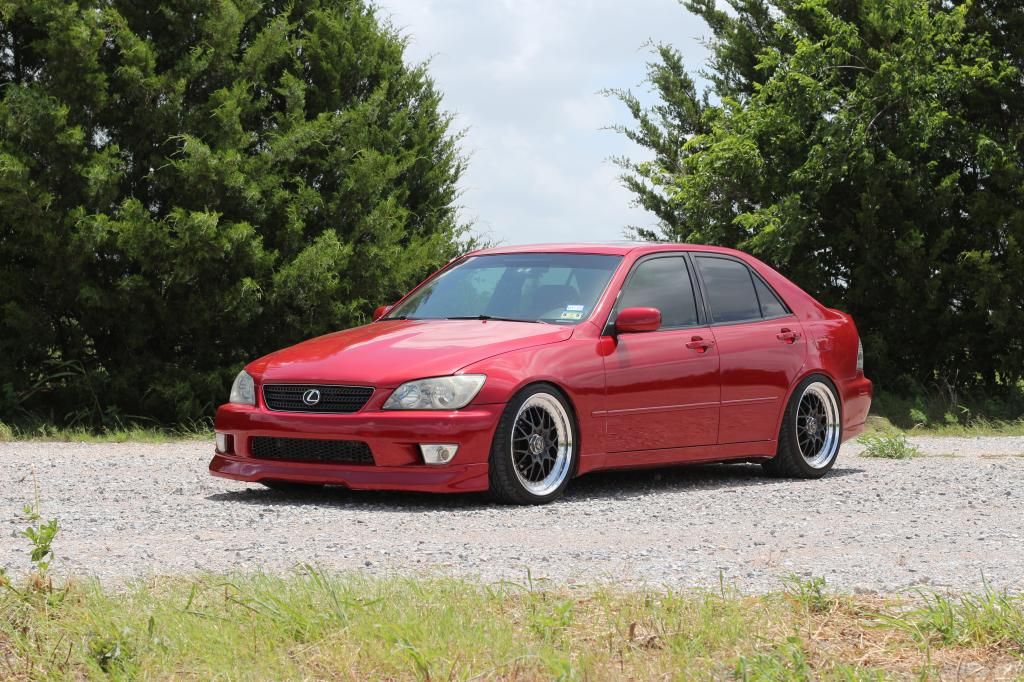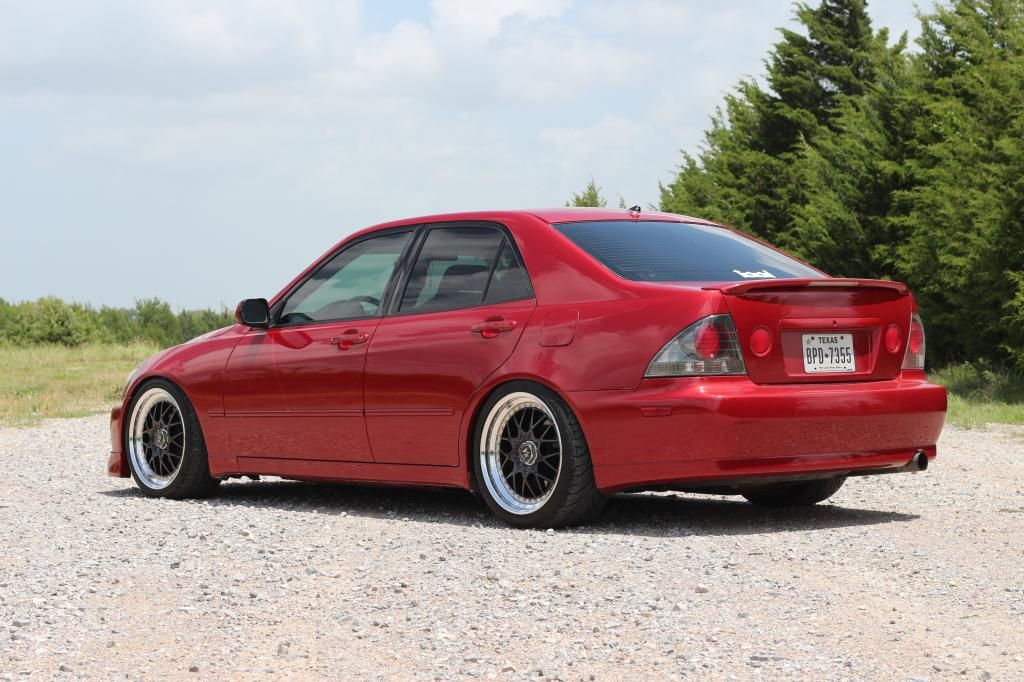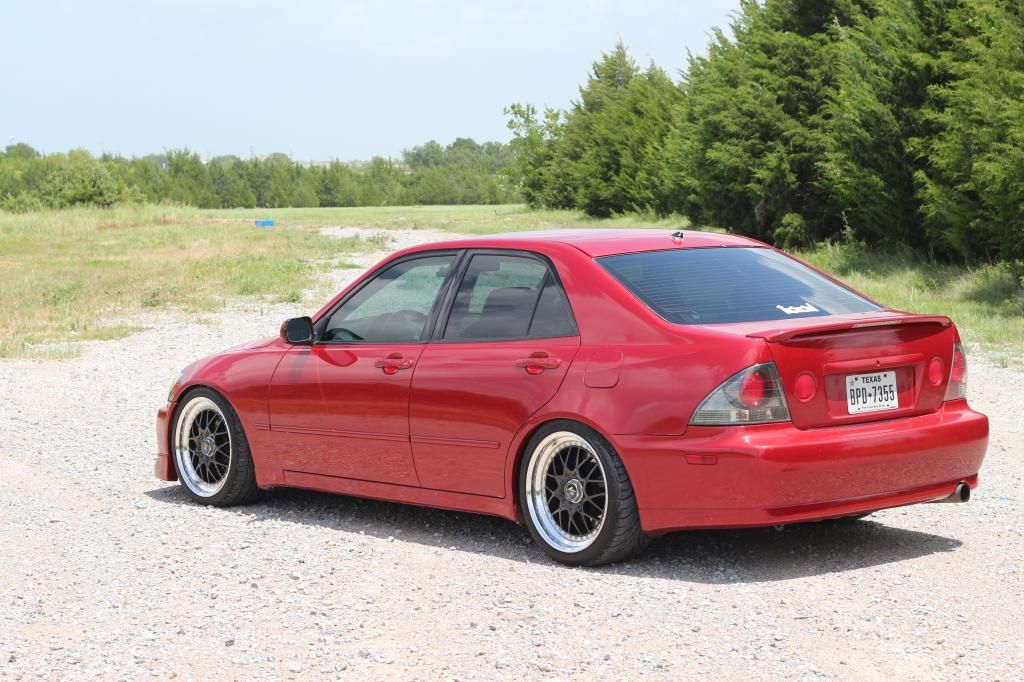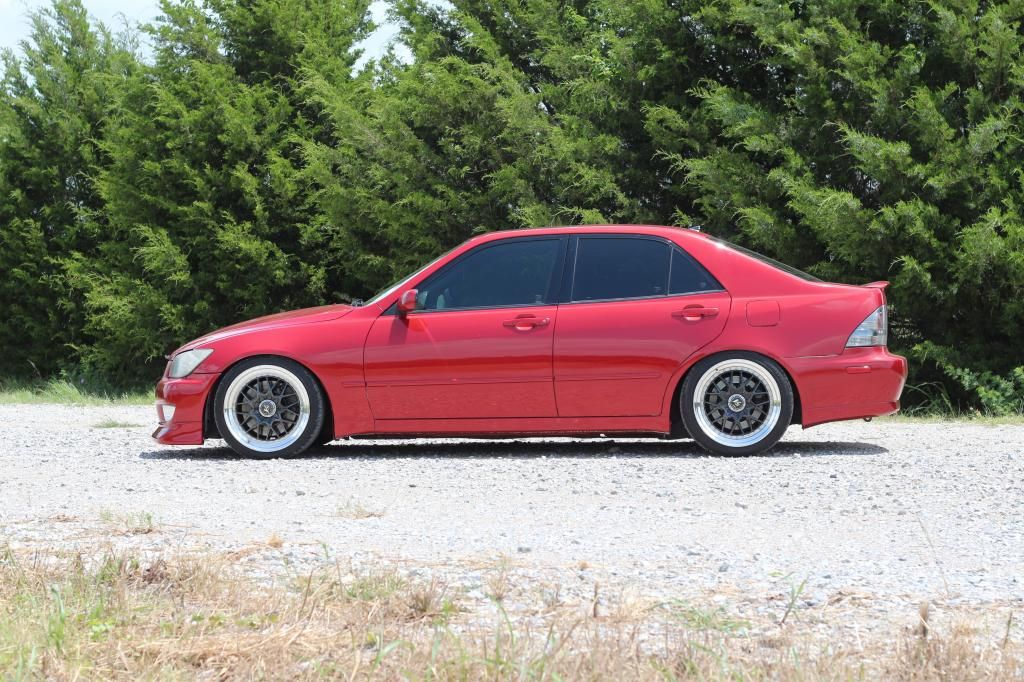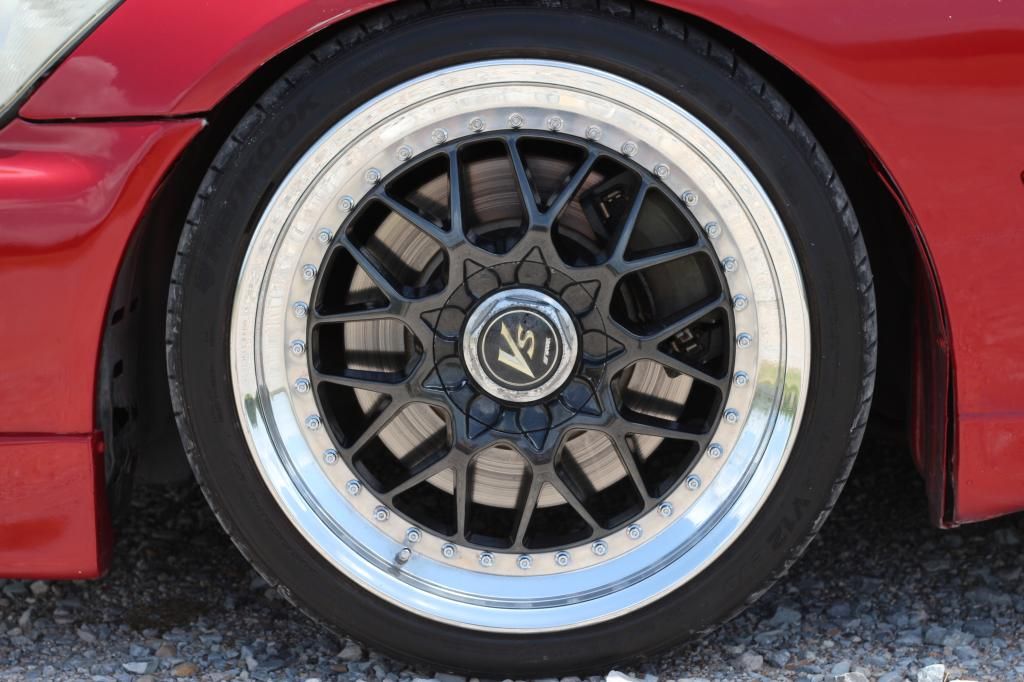 [URL=http://s137.photobucket.com/user/kuja396/media/My%20IS300/IMG_3045_zps97b0d054.jpg.html]
I think this is most of the parts on the car right now. More things are planned in the future. (I'll explain later)
Engine and Drivetrain:
-LS6 engine swap
-T56 6 speed transmission
-ID1000 injectors
-92mm FAST intake manifold and throttle body
-T1 Race Development air temperature sensor
-Custom 4" intake with K&N filter
-Clutchmasters clutch
-Wilwood clutch master with Dedicated Motorsports adaptor plate
-Dedicated Motorsports clutch line and speed bleeder
-Camaro throttle cable and modified Lexus pedal
-HP tuner software with LS1 ECU
-Relocated ABS unit
-Dedicated Motorsports headers
-MitchBuilt dual 3" into single 3.5" stainless mandrel bent exhaust
-Dedicated Motorsports Motor and Transmission mounts
-Dedicated Motorsports modified GTO oil pan
-Toyota supra motor mounts
-Koyo Radiator
-Carbing radiator cooling plate
-MitchBuilt custom wiring including wire tuck
-battery relocation to trunk
-Custom aluminum Drive Shaft Shop driveline
-MSD spark plug wires w/fire sleeve
-Figs hood props
Suspension, brakes, and wheels:
-KW Variant 3 coilovers
-SPC front and rear camber kits
-Super Pro #1 polyurethane front lower control arm bushings
-Super Pro #2 polyurethane front lower control arm bushings
-Figs Engineering solid steering rack bushings
-Figs Engineering RCA spacers
-Figs Engineering rear toe links
-Figs Engineering Rear Spherical bushings
-Racing Brake calipers for Supra front rotors on IS300
-98 Toyota Supra front Rotors
-Super Blue Racing Brake Fluid
-Work VS Edition wheels 18x9 +40ish in the front and 18x10 +50 rear
-245/35r18 front tires 265/35r18 rear tires
-Dedicated Motorsports solid diff bushings
Exterior:
-Greddy style polyurethane front lip
-2003 Sport design grill (installed, not pictured)
-OEM dark chrome tail lights
-2005 rear spoiler
-Shaved front side markers
-2006 GTO Spice red metallic paint
Interior:
-Complete black interior swap
-MitchBuilt Black Suede headliner
-Recaro front seats
-New OEM black floormats
-OEM manual clutch and brake pedal
-New OEM JDM manual shift boot
-Product Innovations Delrin Teardrop shaped shift knob
-35% tint on front windows and 20% on the rest done by Tritek
-Dakota digital tach adaptor for use with oem gauge cluster
-OBD2 multi gauge display
-Pioneer Double din
-Two sets of 6.5" Pioneer component speakers
-Pioneer 2 channel amp
-JL audio 4 channel amp
-10" Rockford Fosgate T1 Subwoofer
-MitchBuilt custom ported sub box tuned for 45 hz
I'll be posting more later!!! Thanks for checking it out.