So the month of December is always an interesting month for me. My birthday and Christmas fall in the same month, so usually I get a choice of 2 separate smaller gifts, or one huge gift. Obviously, I chose the latter.
After months of research, I ended up picking the Pioneer Avic Z2 as my new headunit. I figured: this headunit is a one time deal. The chances of me replacing my headunit a second time is very unlikely. So without further ado, here are a few snapshots of my new stereo!
>>The Box<<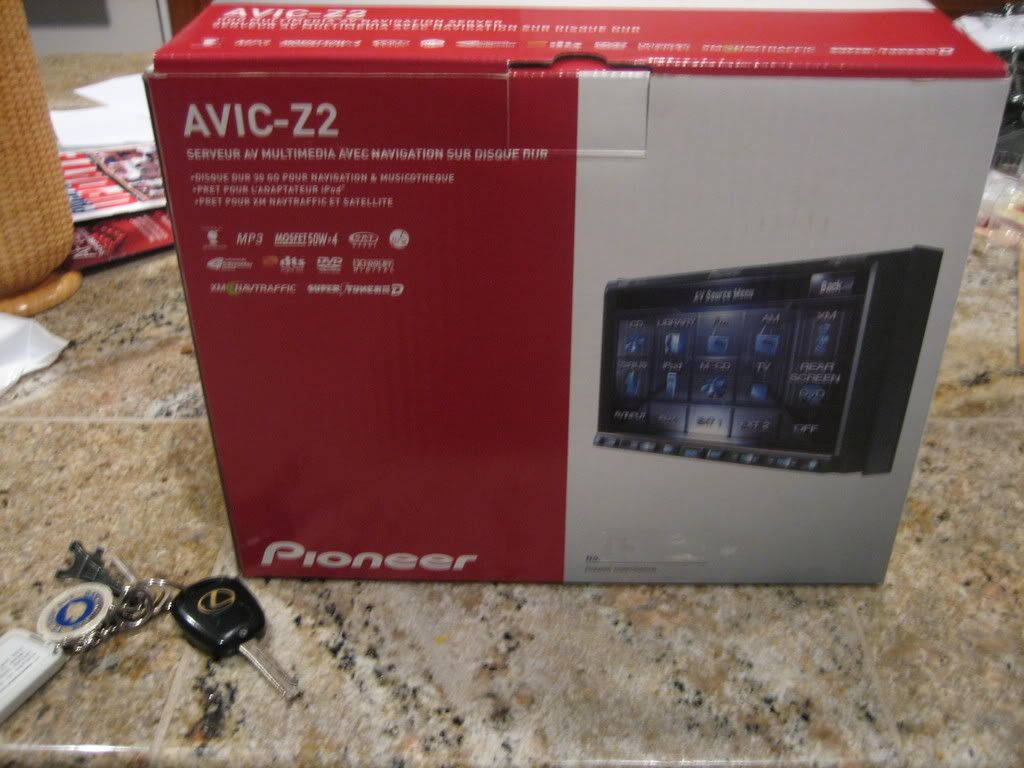 >>The Harness Packaging<<
>>The JDM Dash Kit<<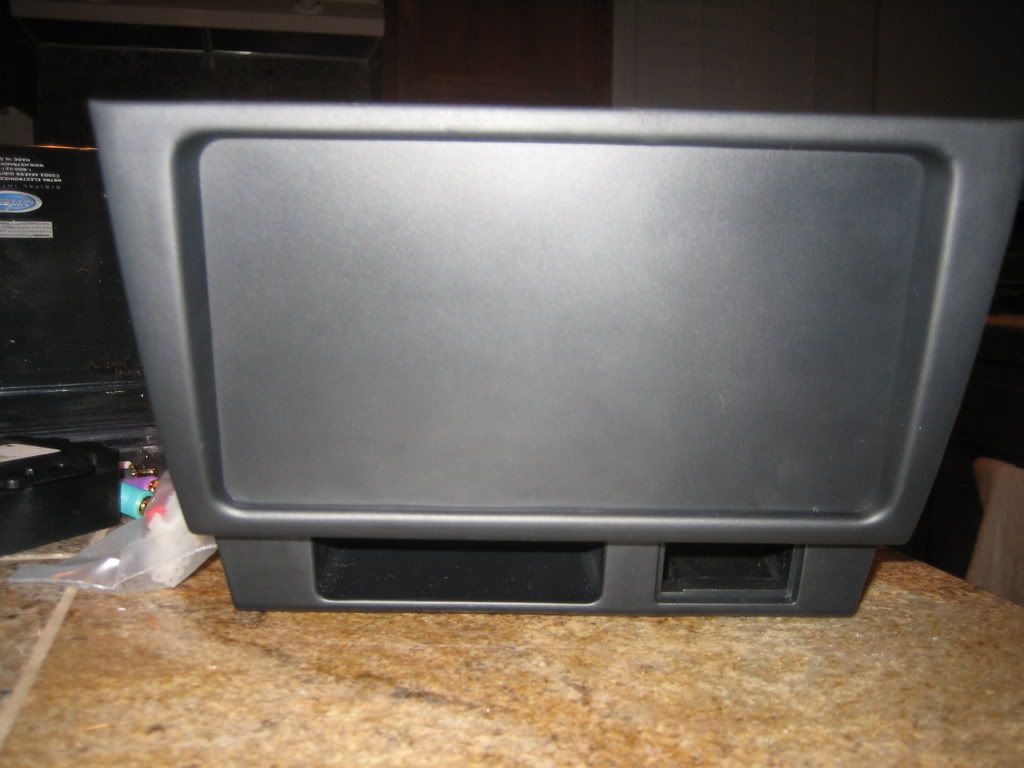 >>The Avic Z2<<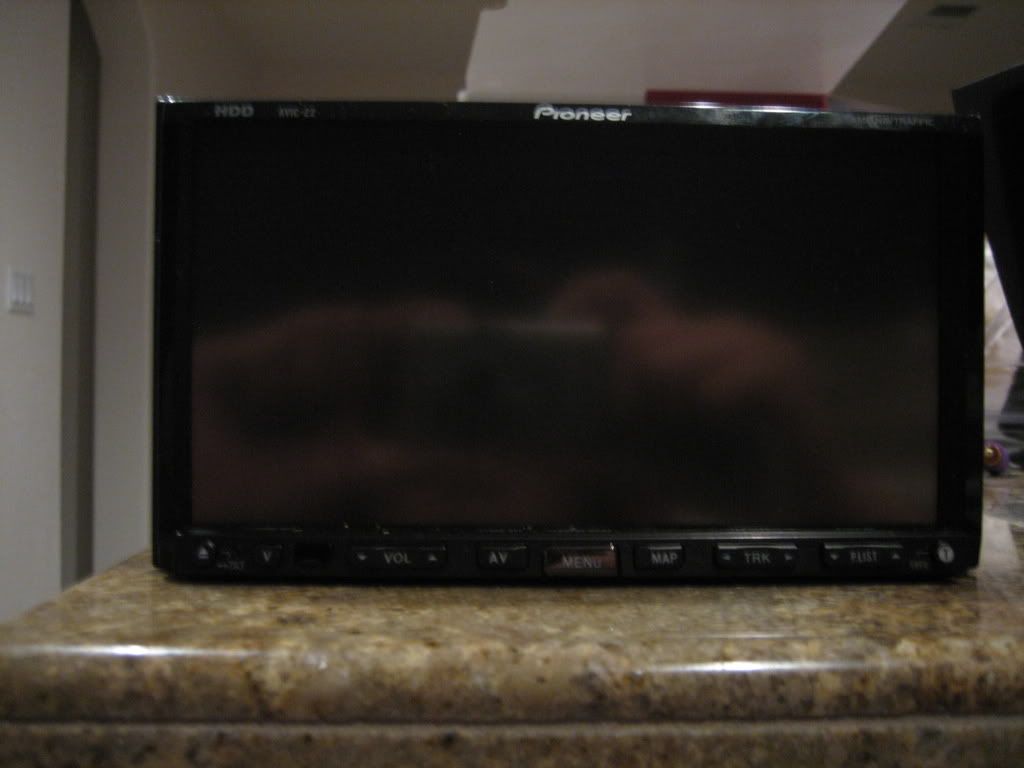 >>The Harness with other included cables<<
>>The Harness Up Close<<
>>The Back of the Harness (It reads Toyota AMP Turn on)<<
>>JDM Dash Kit with Z2 Test Mount<<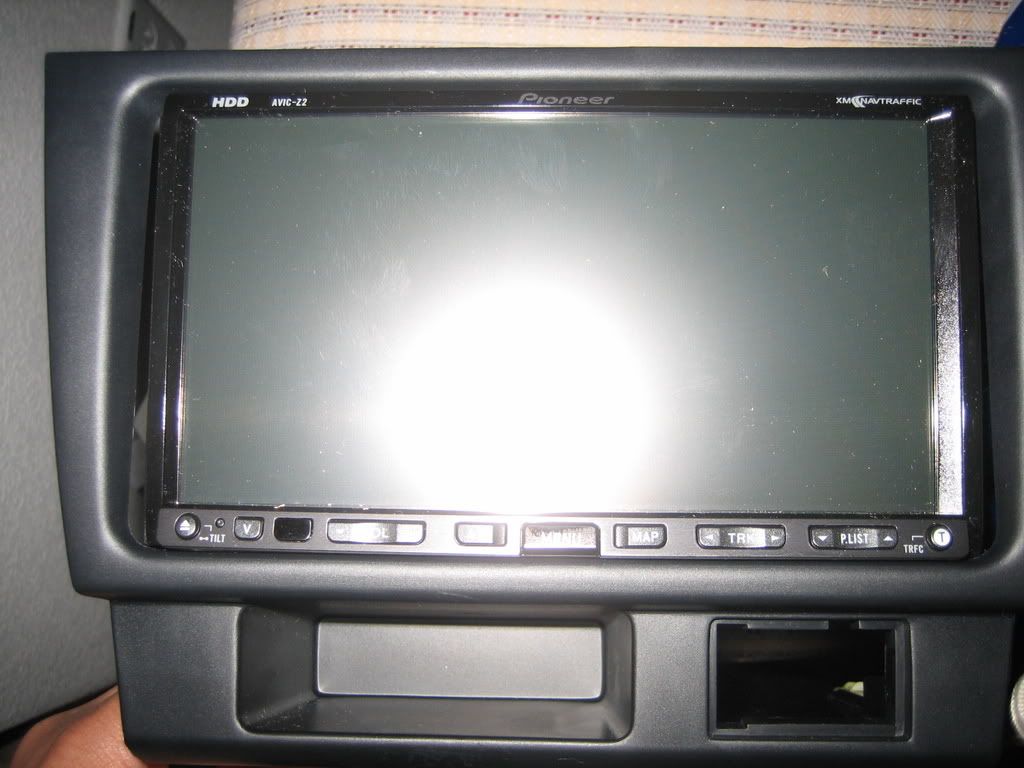 >>Stock Stereo Removed<<
>>Open Center<<
>>Open Center; Harness Connected
>>Microphone Mounted<<
>>The Finished Install; dirty screen<<
>>The Finished Install Up Close<<
>>The Finished Install from the Rear Seat<<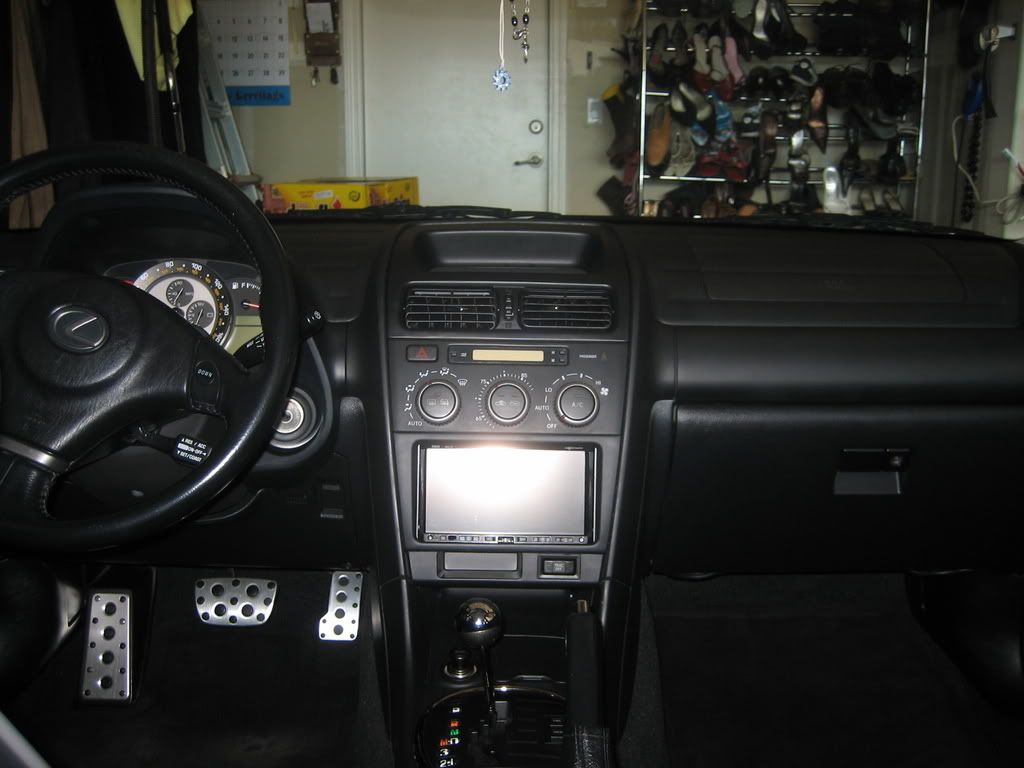 I've had the Z2 installed for about a week now and I must say, once everything is up and running (with the bypass), this unit is amazing. The navigation is spot-on, and giving voice commands is extremely accurate. I have the Z2 Microphone mounted on my sunvisor (with all the wires neatly tucked into the weather stripping along the doorjamb and hidden behind the dash). The ability to tilt to multiple angles makes viewing the screen much easier. The 7" screen is extremely clear for what it is and definitely larger than most aftermarket HUs. Rummaging through the media library is quick and easy. And there aren't too many menus to dig through to find anything. Nice touch: if you have the unit at a different angle during regular use, it will return to it's initial position once you turn the car off.
While I believe this is a great unit, there are a few quirks. First off, the CD ripping speed is mediocre. I believe the manual notes a 4x read speed. Not that big a deal, but doing the math, I think getting my entire library of music on to the harddrive might take a little bit of time (and before anyone says anything, I don't want/need an iPod). In conjunction with media uploading, while I knew this before buying the unit, the Gracenote database will only recognize and tag MP3s ripped from legitimate CDs. This doesn't mean you cannot rip your mix CDs, it just means that if you choose to rip a mix CD, you'll be tagging everything yourself (good thing this is a fairly quick process!). MP3s properly tagged from a mix CD will not carry over the tag information. The touch screen is nice, but you definitely cannot just tap the screen and make it work. People have complained about the start-up time, but if you can't wait 10 seconds, then you are just impatient.
Here are a couple issues that are specific to installing into a 1IS. The install was nearly painless. The only problems occurred during the final wiring process. With 2 sets of instructions for the bypass, both not entirely clear on how to do it, this was definitely the biggest problem. The JDM dash kit fit perfectly into the place it was supposed to in the dash. BUT, there is about a 1/8" gap on the left and right of the unit during the final mount. To alleviate this problem, I used a piece of foam tape (weather stripping) and placed it on both sides of the Z2. It decreases the appearance of a gap. Also, with the addition of so many wires in the dash, getting everything to fit was interesting. Zip ties and heat shrinks are your friend; don't be afraid to use them! Piece of advice, there is tons of space right beneath where the felt tray is. It's an excellent place to ground wires and place the GPS antenna. Stupidly, I ran the unit with the engine off....it drains the battery very quickly. However, I took it to the drive-ins and watched National Treasure 2 and Enchanted with the screen off, and I was able to start my car (yay!) after about 4 hours.
The only problem that really bugs me is a kind of high pitched whining/whirring sound. If anyone knows how to fix this, that would be great!
More things to know...I have zero experience in doing any car electronics and I found this install pretty easy. Save your self the money, do it yourself. Every place I called wanted an obscene amount of money to do this install. and not only that, I know they didn't have any experience on working on a Lexus. My Z2 had a manufacture date of 02/07, which means that the way I had to my bypass is different (I had to run an update for the 2-wire bypass). Check out the link below about the bypass for more details. The way that most people did the bypass (including myself), was take the "Mute" wire from Connector 1 and relocate it to Connector 2. (Both connectors come packaged with the unit). Finally, I thought initially I did the 2 Wire Bypass properly, but then it stopped working after about 2 miles (the unit said that the Parking Brake Lead was improperly grounded). My advice is to quadruple check that you have everything grounded properly, it's not fun to have to take your dash apart for something that could have easily been prevented!
Extra Tools Used:
Zip Ties
Masking Tape (LOTS!)
Heat Shrink
Textured Rubber Square (For added friction when removing dash components)
Up to 3 extra Wire Taps/Wire Splices
Nitrile/Latex Gloves (there's some funky metal behind the dash!)
Wire Stripper
Antenna Extension (The 2 Anntena connections attached to stock unit is not long enough to reach Z2 plug)
Helpful Links:
Props to Ashlong for a great Write up!
Guide to install Headunit & Metra Harness Wiring Install
Z2 Bypass Details
Pioneer Avic Z2 Bypass
File to update pre-June units
Update ISO for pre-June units
After updating Z2 (if necessary), the 2-Wire Bypass must be completed. (This says it is for the Z1, but it is exactly the same bypass).
The 2 Wire Bypass
Hope this helps!

///////////////EDIT///////////////////

Got rid of the whining noise by re-grounding my wires to one spot. Also did a little fine adjusting with the potentiometer and the whining ceases!
In regards to the ID3 Tag information from mixed CDs (for all you pirates out there!
); if you just enable the "CD-Text" option in your burning software, assuming that you tagged everything correctly, the information will carry over and you do not have to type anything in really. If you plan on using voice commands to access individual songs however, you will still have to set the pronounciation.
More things to know, if you want to be able to really easily find your songs in your library, I suggest you rip them in alphabetical order. Pioneer (in a weird oversight), does not allow users to just play all the songs in the library, but you have to do so using playlists or sorted by album or artist.