So finally, after a year of putting my car back to stock and looking into what I wanted to get, I finally made a move. Originally, I wanted a 350z, but I finally decided I wanted the perks of a luxury car that I'm used to, with nearly the same performance and body style. Ergo, the Infinity G35 coupe was exactly what I was looking for!
About a month or two of looking went by and I could not seem to find what I wanted. Then one miraculously came along when I was starting to lose hope. I walked out the door with the keys less than 3 days after it was listed. :lol:
2004 Infiniti G35
-6mt coupe with leather/sport package
-All factory options
-54,025 miles
-Brand new OEM clutch/flywheel & shocks
-Nearly perfect paint
-Perfect factory maintenance records
-Single-owner weekend car from Sctottsdale
_____________________________________________________________
1.
Fresh from the dealership!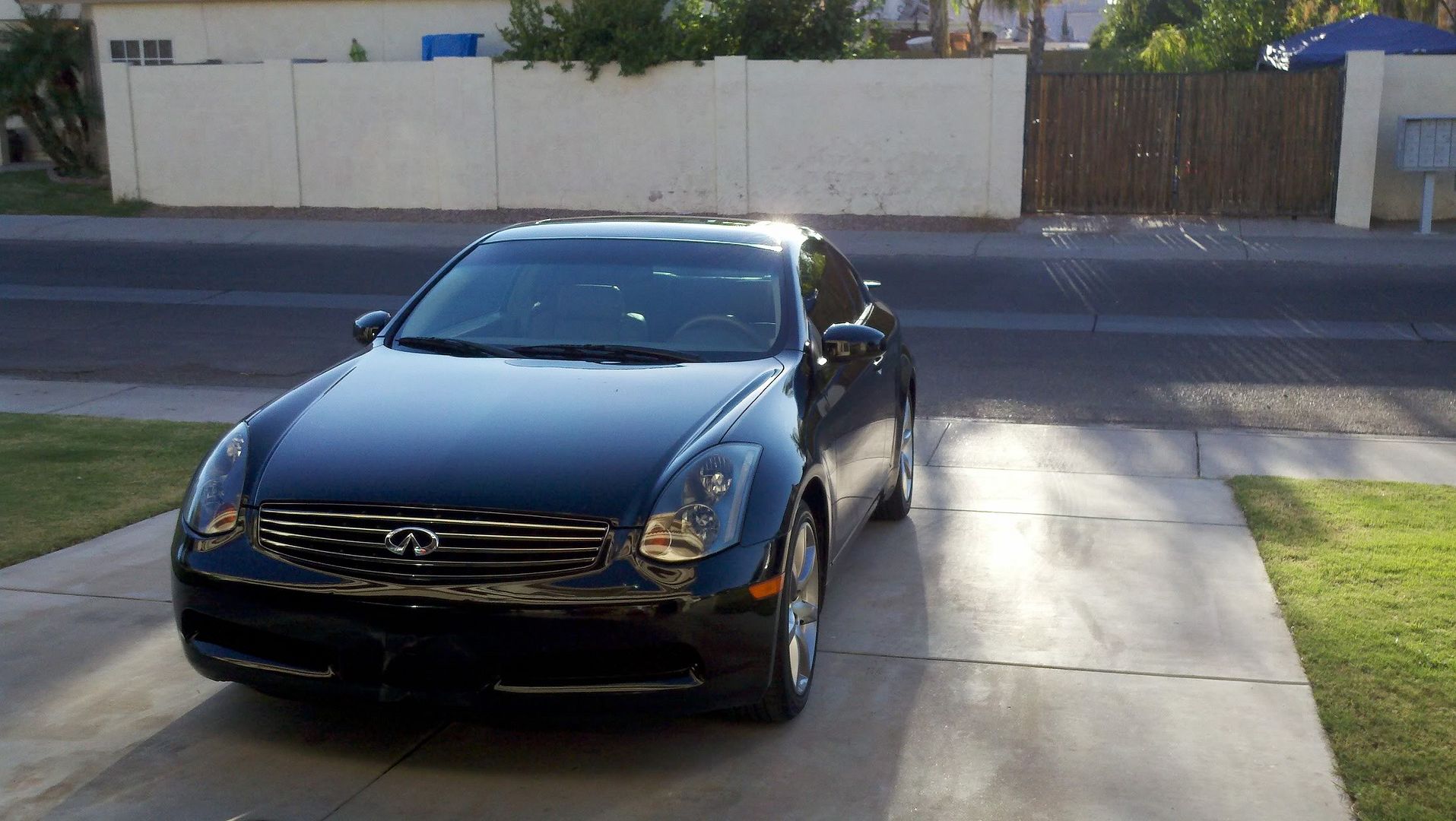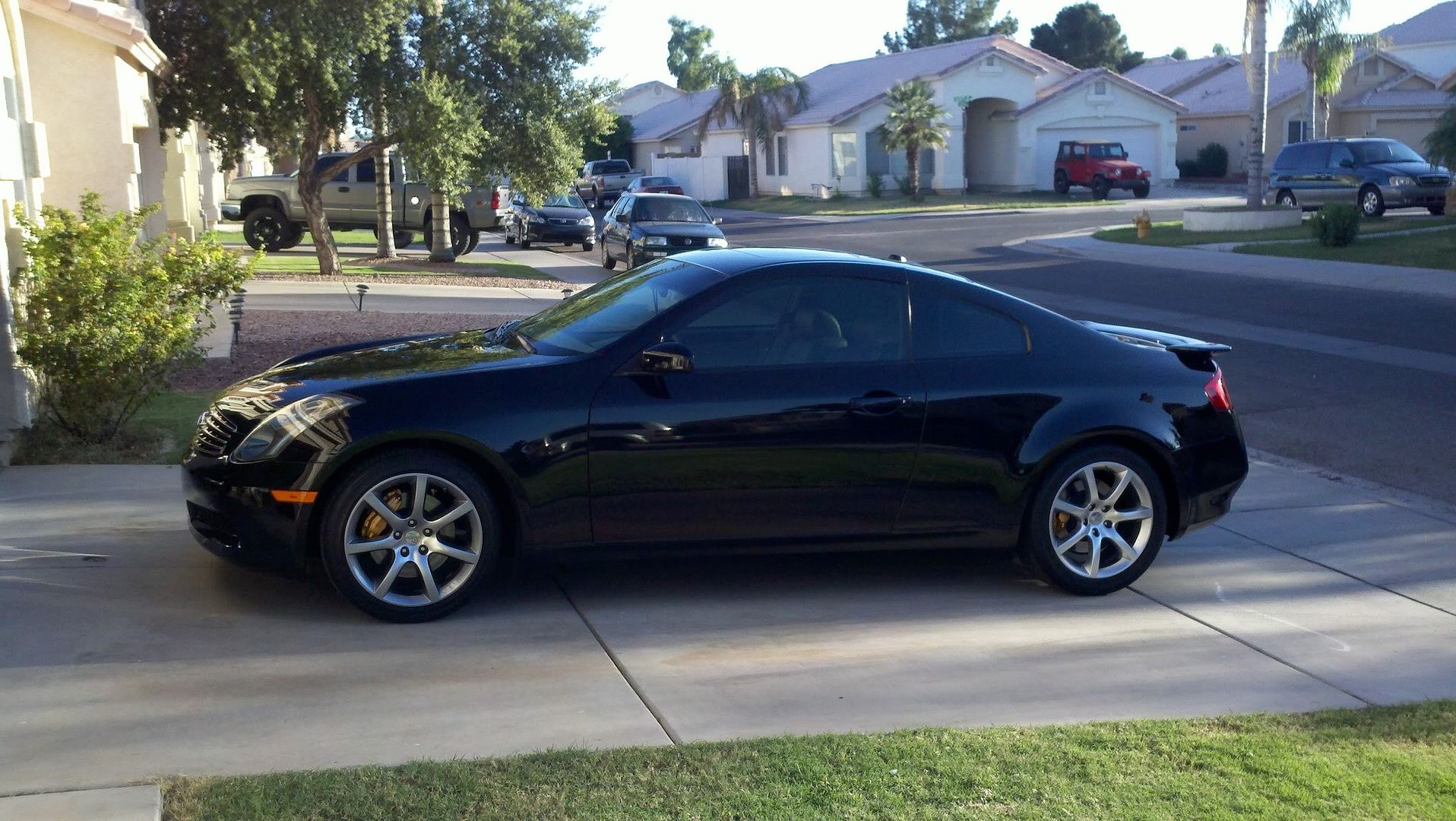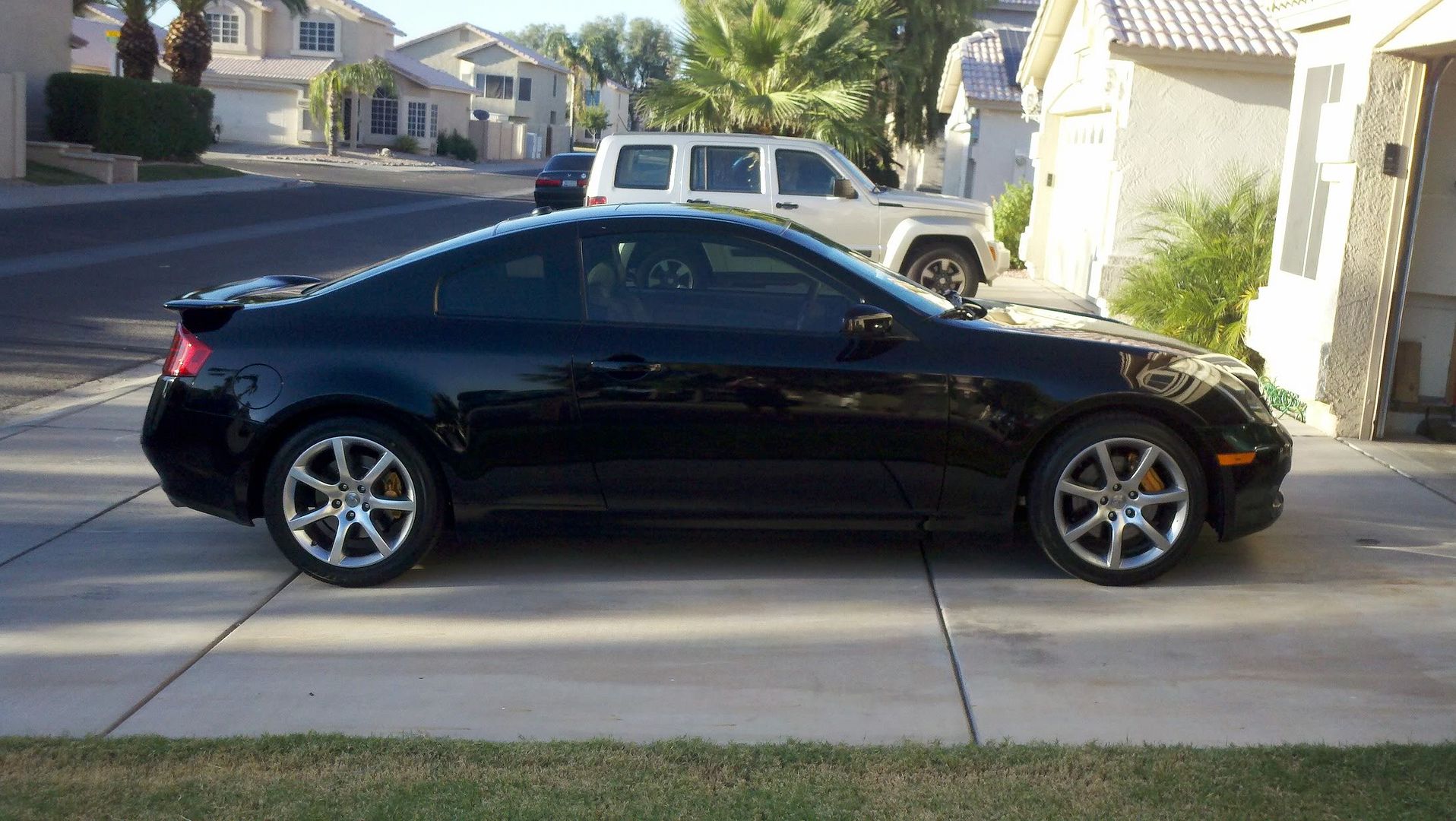 2.
Took off the grill and painted it low-gloss black with Plastidip. Hard to work with, but completely worth not having rock chips on your grill.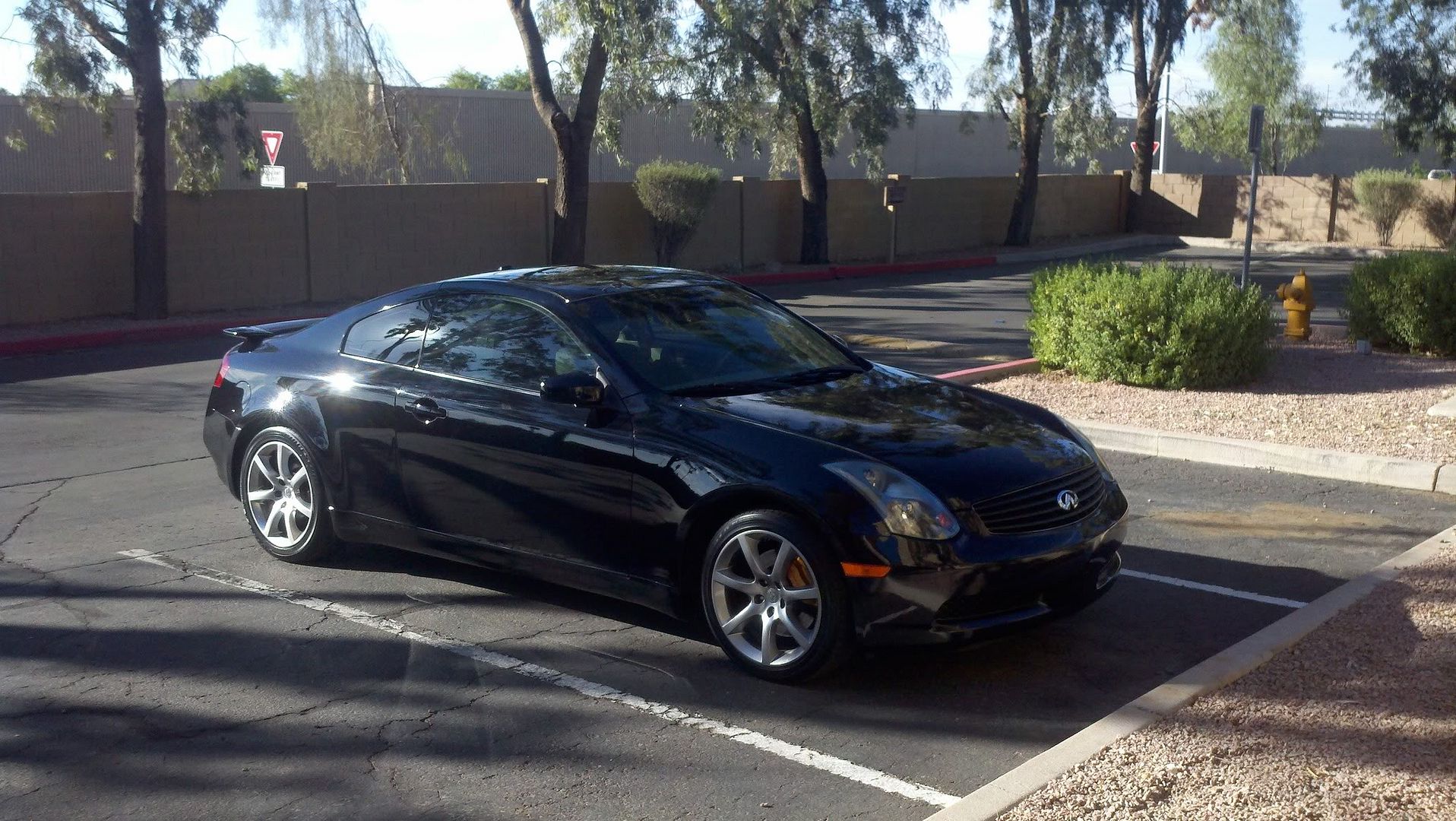 3.
I've already started modding after having the car for a month. Ugh. I bought a JWT intake to get rid of the amazingly terrible stock air-box and extremely baffled intake system. The sad thing is that I feel an extreme difference, and not just in the butt dyno, but also in the responsiveness of the car and how it reacts to throttle input. Pics to come.
_____________________________________________________________________________________
Out with the old
Here is a link to the thread:
http://my.is/forums/f90/who-likes-slammed-is300s-wide-wheels-low-offsets-i-do-416738/
Stance:Nation - One Bad Four Door