Discussion Starter
•
#1
•
If you were building an IS300 for SM... how would you do it?
Cliff's notes for the unfamiliar:
* Engine is pretty much unlimited as long as the block is from the same manufacturer as the car
* Wheels/tires: you can hack the hell out of the fenders and notch as necessary (I think)
* Suspension: you have to keep the stock pickup points, but pretty open otherwise
* Diffs/drivetrain: pretty open
* Aero: big splitter, big wing
* Weight reduction: CF body parts are mostly okay
Minimum weight with a 3.0L turbo is 2680. I'm thinking that would be awfully hard to hit.
Not sure about max tire fitment either.
Stuff it's got going for it:
* Plenty of options for power
* Diff/axles possibly will hold plenty of power (
http://my.is/forums/f114/what-hp-tq-will-is300-axles-rear-end-handle-446611/
)
* Double wishbones
* Not wide (67.9 in; for comparison, Evo is 69.7, E36 M3 is 66.9, GTR is 74+)
Stuff it doesn't:
* Finding a transmission that will hold SM power levels
* Finding a transmission/FD that will let you do 70 in 2nd
* Not much in the pimpy shock category, at least off the shelf
* Weight / weight distribution
* Not many people racing em
I know Derek Butts got 285s under the car with flares in DSP: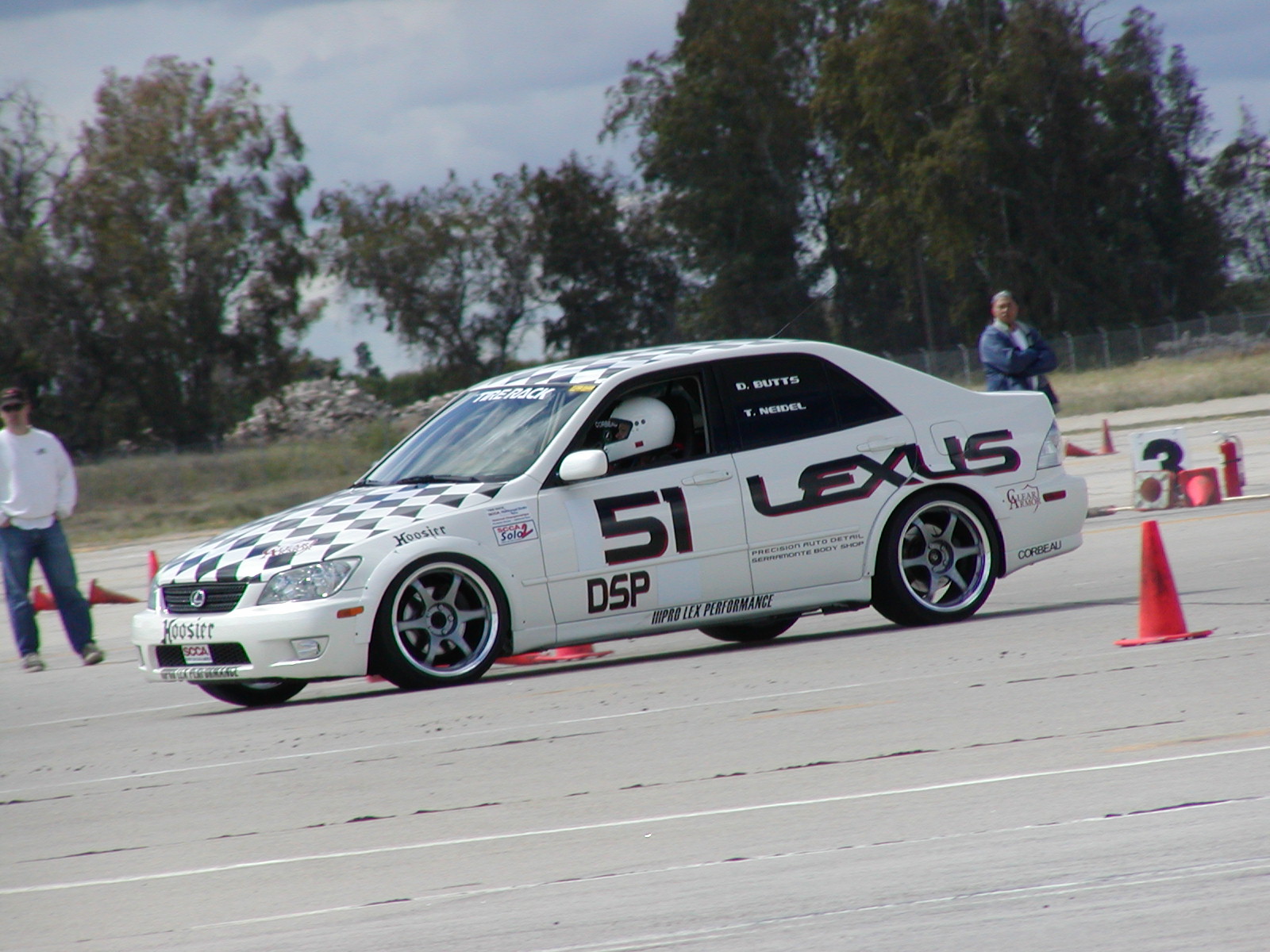 315's in the rear might be possible?
http://my.is/forums/6465645-post6034.html
Not sure what pricey shock options there are out there. I think I have seen Penskes. I'd probably want something like an Ohlins R&T (since this would be only-sort-of SRS BSNS) but I don't think they exist for the first gen.
Just kind of kicking ideas around. Is this the worst idea ever? :lol: