here are the pics, i can't take credit for all of them, dimsum took a bunch of the action shots w/ my camera while i was workin..enjoy.
jerry installing my springs while i stand there looking busy.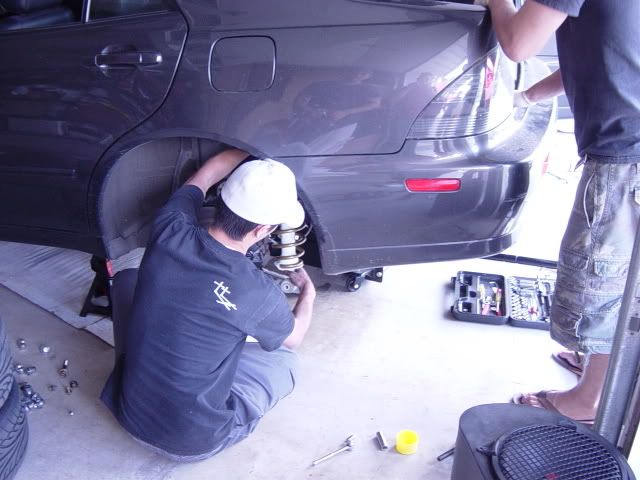 thanks for the donuts de..i never knew it was an east coast thing to eat donuts w/ dirty latex gloves until this day.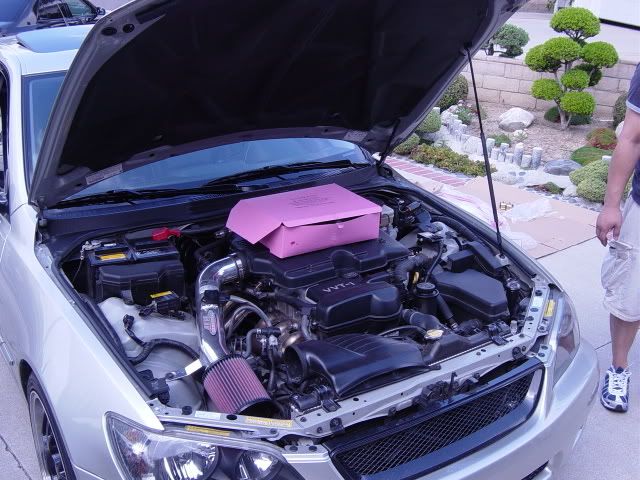 ah the infamous swaybar
looks like the right size..
we're gonna do what to my sway bar?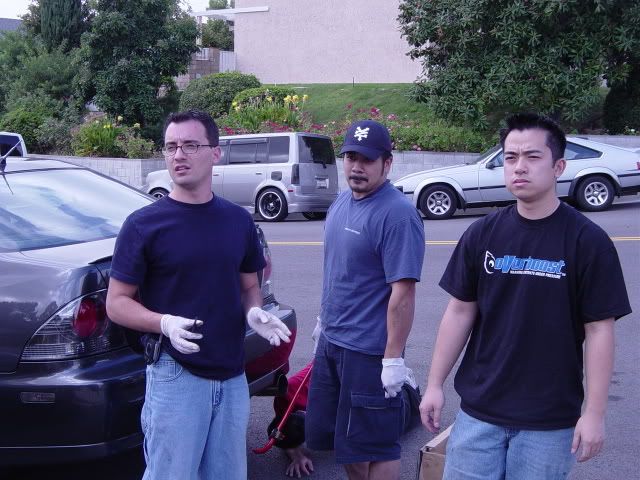 look how strong de is.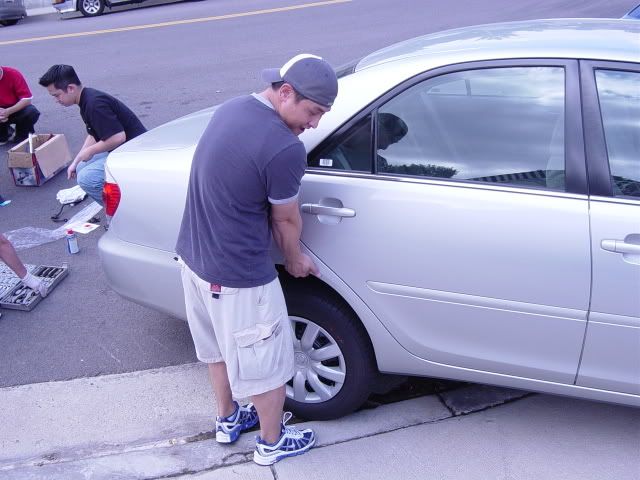 she's not even trying.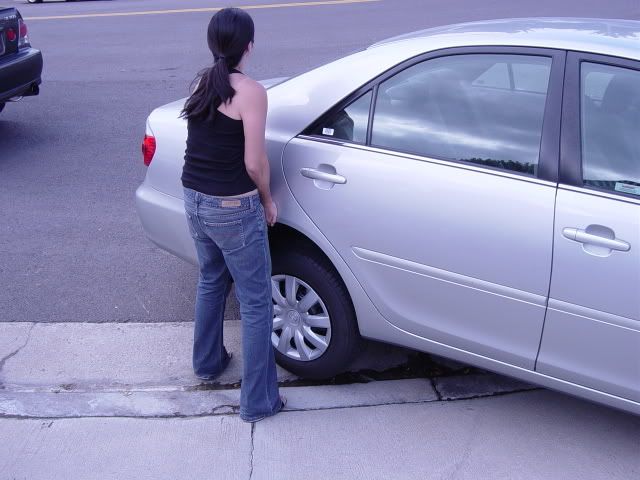 these guys should look very familiar by now..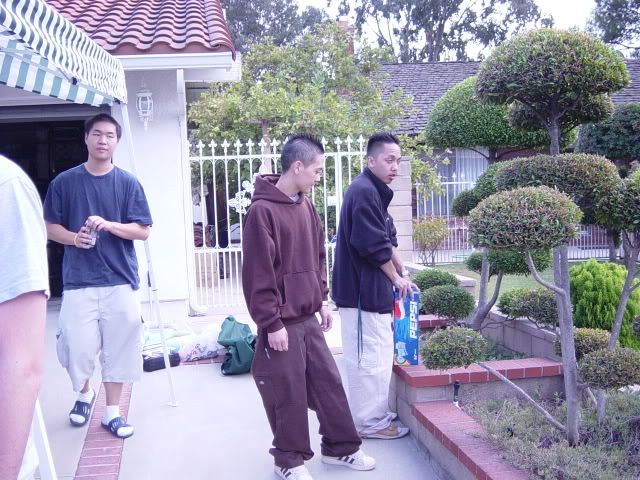 did they finally drill enough?
ed's solution to get a jack under his car. he's quite the carpenter. lol..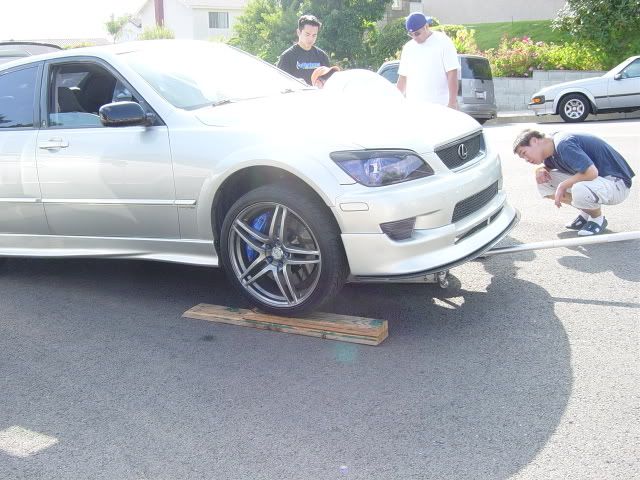 ed looking at a new set of wheels? who'da thunk it?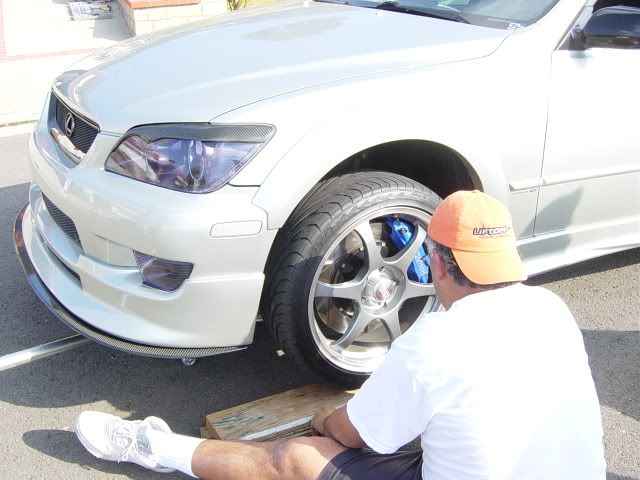 brandon's new headers, which apparently almost exploded, from what i hear.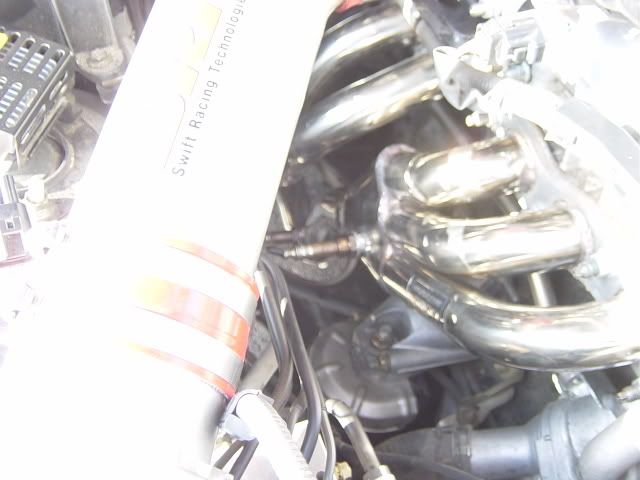 very productive meet, thanks again to irv for hosting, for all those helping me, and esther for ordering pizza.