I recently purchased the GROM iPod adapter and it works well. But now I need a way to mount my iPhone.
Requirements:
1. Must look clean
2. Must be easy to remove iPhone
3. Must keep iPhone secure (no flying iPhones)
I came up with a couple solutions:
1. Painted my iPhone dock black (Krylon Fusion Plastic Paint - Gloss Black)
2. Business Card Holder with foam weather stripping tape and 3M double sided tape
Where to mount:
1. In the "cubby hole" beneath the TRAC OFF button
2. In JDM Dash Tray
So, all in all I have tried both options in both positions. Nothing was taped down because I haven't made my mind up as to what I am going to use and where.
Any input and advise will be appreciated.
And last but not least, the pics:
iPhone Dock in the JDM Dash Tray:
iPhone Dock in the "cubby hole":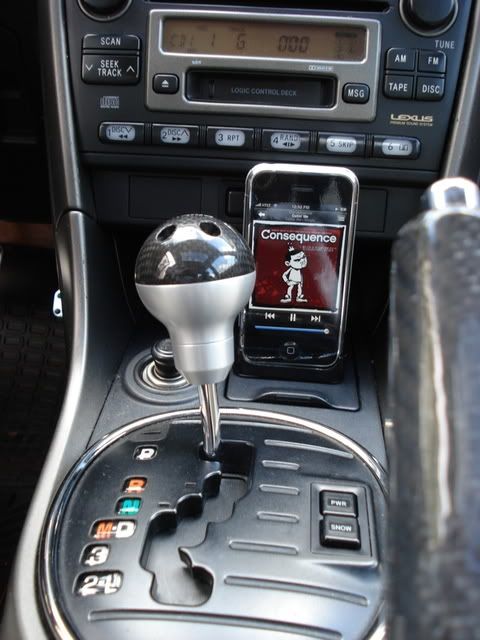 Business Card Holder in JDM Dash Tray: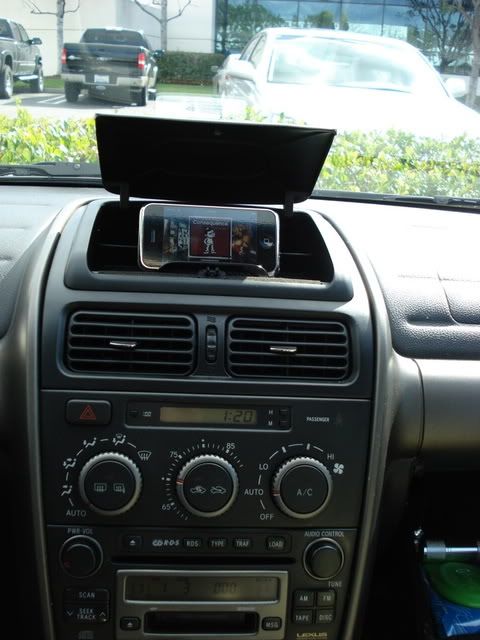 Business Card Holder in "cubby hole":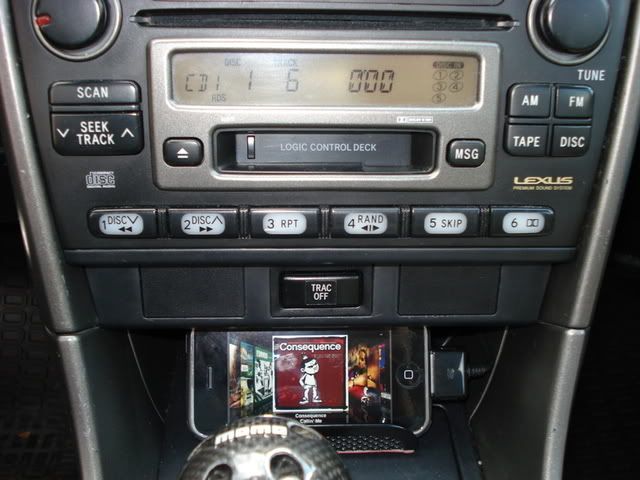 (side note, with iPhone dock, I can not watch videos correctly)