***Update: 02/20/2008***
I did the finishing touches on my prototype. I am going to drive around with this for a while then I will work on a cleaner one. Mainly the bend. If you take a close look at it you can see when I pounded the sheet metal with a hammer to make the bend. While that doesn't effect anything, it bothers me. But, I want to make sure the design is good before I pound out another one. Next time I will most likely use a 2x4 so that I am not pounding on the sheet metal directly.
I also re-installed my LMS dual layer heatsheild. Painted it flat black to match and look a little more stealth.
Take a look, let me know what you think: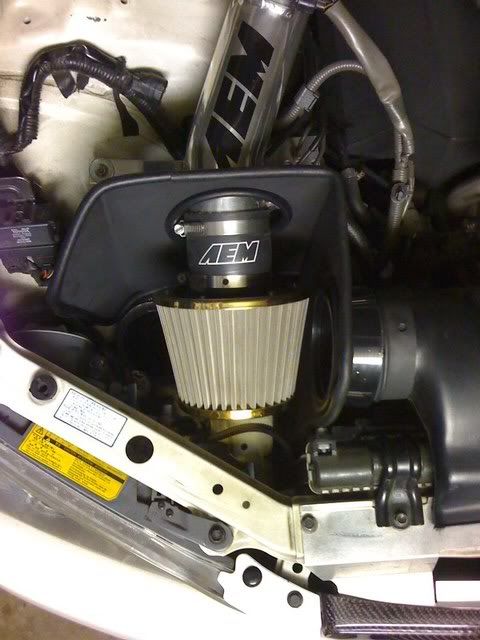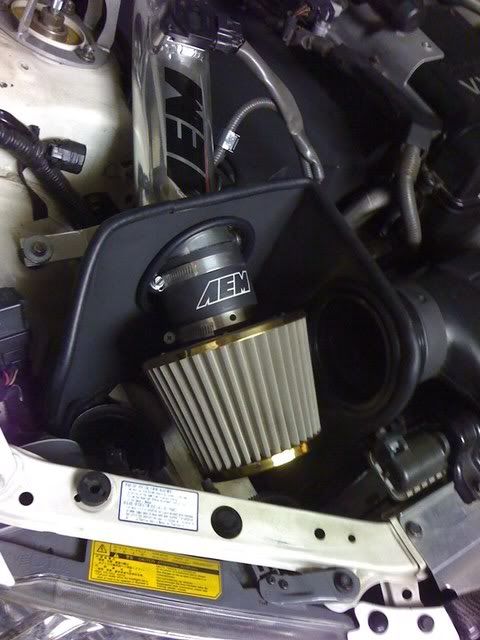 Yes, I know I need to fix that hose so that it sits right. Going to do it right now.
***Update: 02/18/2008***
So with the day off I finally got around to working on this again.
I measured out a cardboard template and then I cut and bent up some sheet metal. Take a look:
Heres the piece:
Installed for a test fitting:
Still to do:
1. Mounting points to prevent rattling.
2. Cover edges with cut tubing to prevent rubbing/ scratching on intake pipe and wire looms.
3. Paint it in high temp flat black to make it look clean.
Original Post:
So, I've had the idea to do something like this for a while. But I finally mustered up the drive to actually do it (seeing all the DIY threads made me jealous).
I went to Ace Hardware during my lunch break today and bought some sheets of aluminum. When I got home from work I started measuring, bending, and cutting. Heres how far I got so far: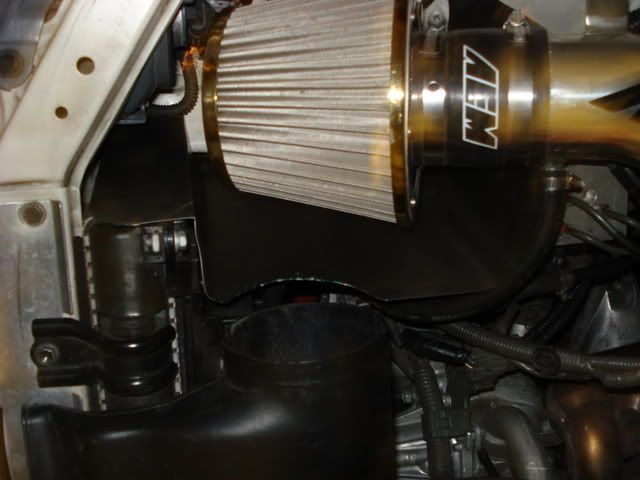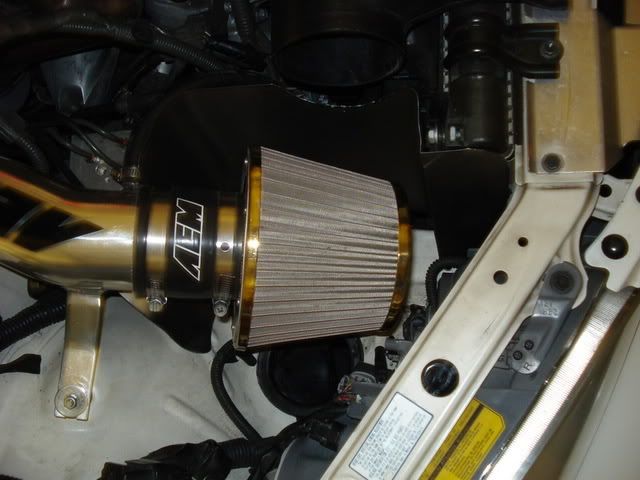 I think I am going to add on to the bottom to seal it off and make it come up flush with the hood (somehow). Also planning on grinding the edges, capping them with cut tubing, and painting it matte black. Its a work in progress, so bare with me, I will keep working on it as I find the time. Also will re-install my LMS dual layer header heat shield.
Don't know if you can see it, it was dark outside, but in the hole where my LMS cold air intake was, I put the snorkel from my Tundra that I had laying around. It catches the air that comes in from next to the fog light.