ok well i officially started today. a friend came by to help me start on headgasket. all is going pretty well, never took head off before so its kinda a pita with all the hoses and wires and stuff. anyways, i'll take pics along the install. pics suck because my camera refuses to focus on its own. anyways, here they are.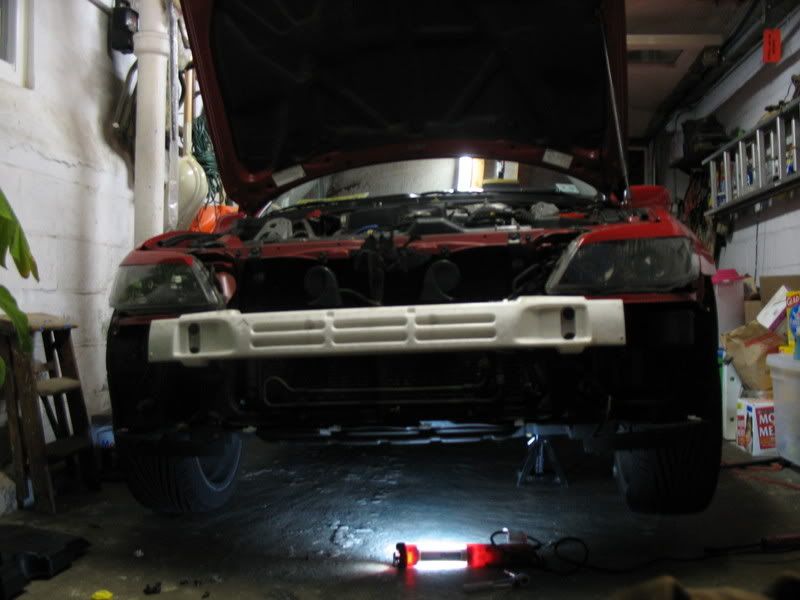 timing belt is still on because we broke the socket for the crank bolt. that thing is on HARD. any tips on getting it out? might take a torch to it and heat it up.
anyways, just gotta get the lower intake plenum off after i get all the wires and shit from the harness underneath it.