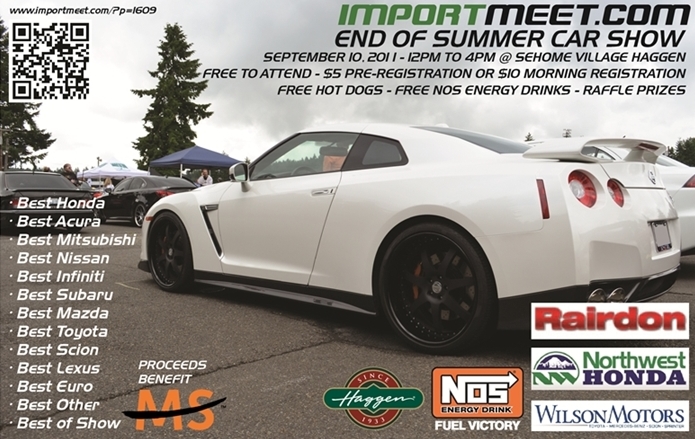 In association with NOS Energy Drink and Haggen Food and Pharmacy,
ImportMeet.com
will be holding an import car show to benefit the
National Multiple Sclerosis Society
. The event will take place September 10th at the Sehome Village Haggen in Bellingham, WA from 12pm to 4pm. The net proceeds from the car show will be donated to the National MS Society.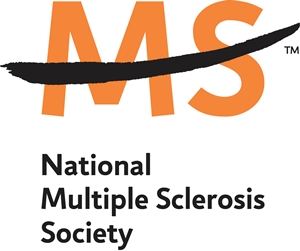 Please note that this car show is open to all makes and models but the primary focus will be on Japanese cars.
Location:
Sehome Village Haggen
210 36th St
Bellingham, WA 98225
Time:
10am – 11:30am (Parking and registration for car show)
12pm – 4pm (Car show)
There are currently 100-150 spots available for car show participants.
A $5 minimum donation will be required to pre-register for the show or a $10 minimum donation will be required for day of registration
. Please use the form at the bottom of
this page
to make your donation and save your spot at the car show. Various prizes will be raffled off during the event and the money received will also be donated to the MS Society.
FREE Bubba Burger hamburgers/sliders will be provided and a representative from NOS Energy Drink will also be handing out FREE drinks to people in attendance. We will also have a DJ playing some of the more recent hit songs. Awards will be presented in following categories:
Best Honda
Best Acura
Best Mitsubishi
Best Nissan
Best Infiniti
Best Subaru
Best Mazda
Best Toyota
Best Lexus
Best Scion
Best Euro
Best Other
Best of Show
Best Stance
Best VIP Style
Best Race Style
Best Street Style
Best Engine Bay
There will also be awards for 2nd place in each category.
Register for the ImportMeet.com End of Summer Car Show here:

Facebook event page:
http://www.facebook.com/event.php?eid=200396590016339
Sponsors: