Discussion Starter
•
#1
•
Hey everybody. I'm Desmond and I'm picking up an IS300 later this week (silver '02 5-speed with navigation); I've been lurking here for about a month researching the IS and it seems like a pretty decent community you guys have here. Planning to keep mine mostly stock as a daily driver and occasional HPDE/Solo II car. Decided on the IS over an RX-8 and a Saab 9-3 Viggen, because the quality just wasn't there in either (and the RX-8 back seats suck).
In case any of you like European cars, here's a shot of one of my other current drivers - an '85 BMW 528i, imported from Germany by the original owner.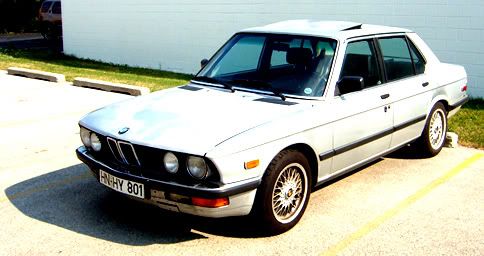 When I get the IS I'll be repainting it (original silver) and doing a few mods, then maybe trade it for an Alfa Romeo or something. Who knows. (I seem to attract silver sport sedans though!)
Anyways, I hope this forum stays useful during my IS ownership experience!