Hey Guys
Been at this forum for a bit now had my 250 for about a year now, finally think i might spend some dough on it. Ne ways heres my ideas, let me know what you think.
1) front lip, looking to get a Blitz front lip,
L-Tuned Parts - Blitz IS Front Lower Spoiler
2) rear bumper, Tom's
L-Tuned Parts - Tom's IS Rear Lower Skirt
3) HKS hi power
4) rear bumper valences to cover up the slightly oversized exhaust relatively to stock kit.
5) vinyl the roof black (i know it sounds cheezy but you know how the ES has a black roof i really like that look and think it would go well)
6) CF hood but painted except for the bulge.
7) black CF mesh grill
8) Fogs - 3000k HID with matching 3000K Halos
9) headlights - 1000k halos , 6000k HID
10) side skirt- havn't seen ne i really like
11) Tinted Tailights
12) 35% tint all the way around - done already
13) tialight tint- partially done
14) lowered on eichbach prokit - done already
15) rims - for now stock x package rims - later when more money comes maybe some LM-9 i saw in the other forum with champagne gold face.
Heres a pic of the current look of my car.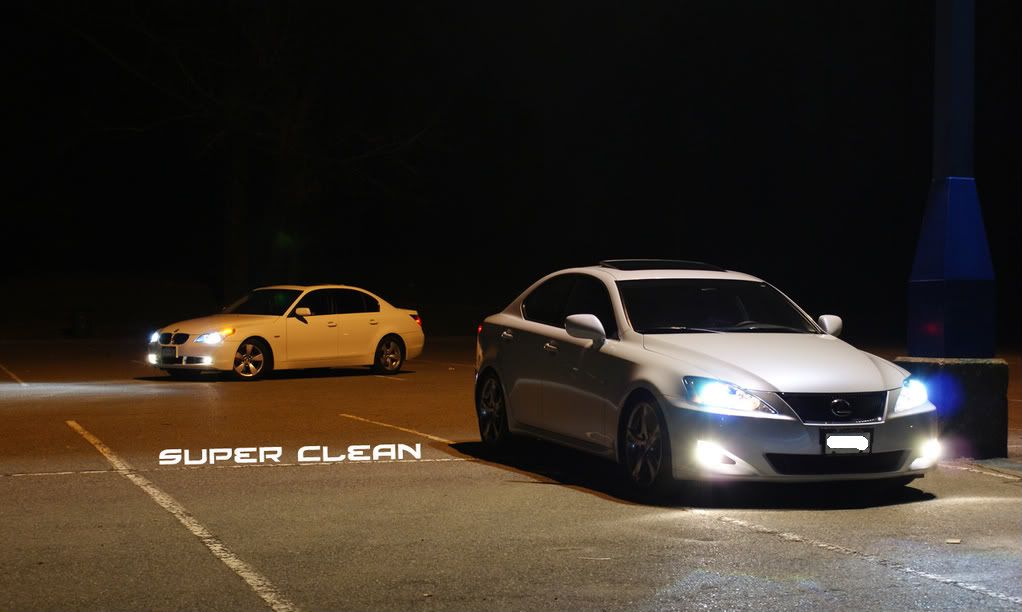 and heres one i took just for fun when i was bored