Going to a custom 3" exhaust with a lot of resonators
so my powdercoated black Greddy Evo 2 exhaust is up for sale. Its on the car, here is the clip:
Click here to hear exhaust
here are the pics on the car: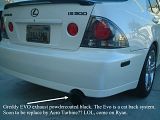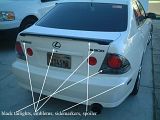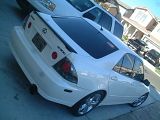 It will be off sometime soon.
Local only unless you're paying for shipping. $250.00, I'll meet you as far as Oceanside or Escondido.