I am selling a used Tein s-tech springs for $120 to $100, excellent condition & no rust
I used it for around 1 & half years, around 25000 km on it.
I tried a coilover before I switched S-tech.
Coilover gave u a def. perfermance but not comfortable at street.
tein s-tech give u the look and better handling than factory, much cheaper than coilover.
I changed back to factory spring since we have baby due in may so my wife wants a smooth & soft ride.
FS or FT: ASA AR1 18" rims w/ tires (I got it aug 2007) (2000km on it)
Size is 18X8 offset is 40,pefect condition
tires size is 225/40/18 continental contiextreme contact
FS: $1000 w/ nuts
FT: If u have stock Sport edition rims silver or gunmetal w/ tires ($600)
FT: If u have stock sport edition rims in silver or gumetal w/o tires ($700)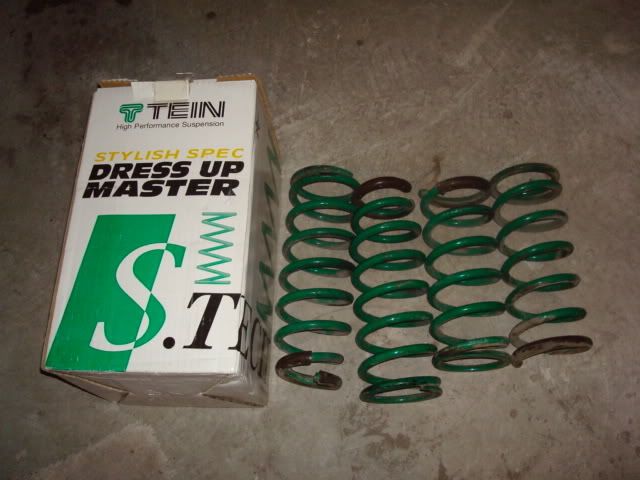 this is how is look on my car