So after a long, long wait, I was finally able to install my Flashtech E55 bixenons w/ 6000K LED halos with the help of Brian, (01MsMIS)!!
Here are the specs for my headlights:
- (Pair) E55 Projectors
- E55 Projector Shrouds
- (Pair) FlashTech D2S Replacement Bulbs 6000K
- (Pair) Bezels and Rear Back Caps
- 6000K Flashtech Halos (PCB painted black)
- Wiring harness (wired for bi-xenon functionality)
- High beam reflector painted black chrome
- Paint scheme: Black Chrome with tinted turn signals
In case you guys are wondering about the quality of my Flashtech headlights, I can tell you that they are very high in quality. The projectors are held on securely by some type of black super industrial strength adhesive; I was told they use this type of adhesive on marine boats! Although there might be some paint imperfections here and there (like a dot here and there and maybe some cardboard bits), they aren't really noticeable unless you stick your face right next to the headlight and
purposely
look for them. No headlight retrofit is ever perfect, but Flashtech comes pretty close. Also, as far as I can tell, they seem to be sealed very well so far. No condensation issues at all. Overall, a very nicely done set of retrofitted headlights.
Auto leveling works fine, and all necessary wires and harnesses were included with the headlights. However, what started out as a seemingly "plug and play" installation turned into a more complicated and involved installation.
Here are some of the difficulties that Brian and I encountered on our installation today:
First off, there was NO WAY to fit the ballast plug (from the ballast) through the underside of the headlight and pass the projector so that it can connect to the D2S bulb. There simply is not enough room for the ballast plug to be pulled through to the other side no matter how you position it; the projector and auto-leveler takes up most of the space/opening. So what did we do? We CUT the ballast wire (2 individual wires underneath the gray/white sheath) and then after positioning one end near the D2S bulb and the other end (the ballast unit) on the other end, we soldered the disconnected wires together and taped them up securely. We took a risk in cutting the ballast plug, but that was the only way we could get it pass the projector opening.
Secondly, the rear black cap that is used to cover up the backside of the low beam area is pretty bulky and it protrudes out quite a bit.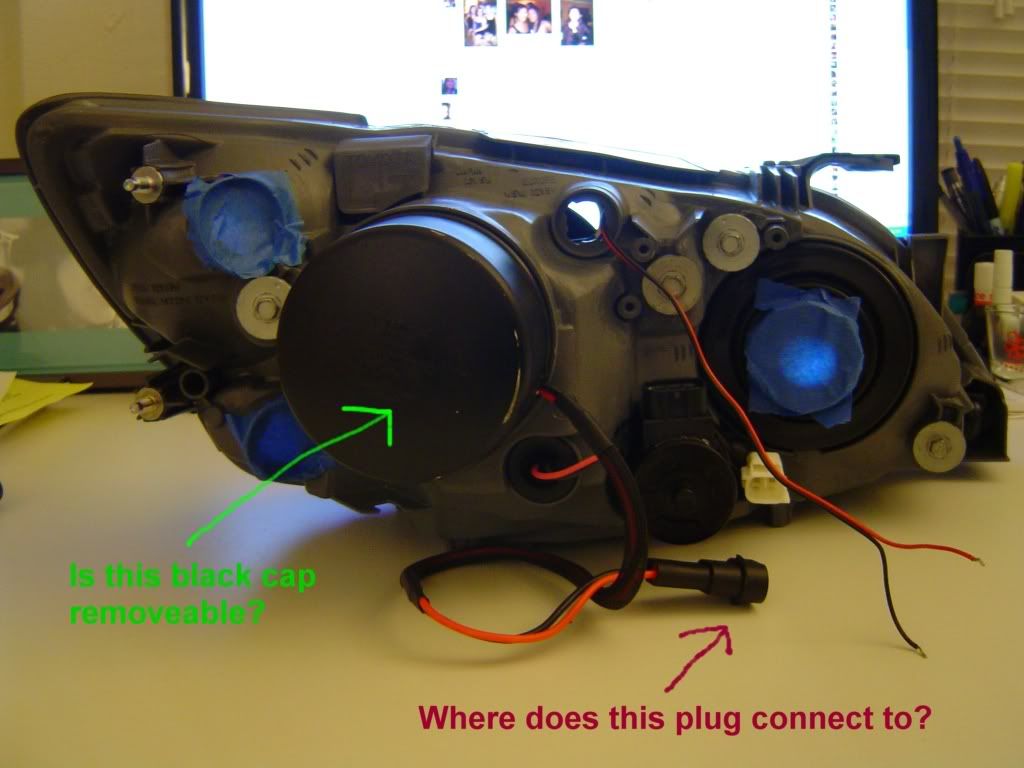 The black cap above (in green) is of course removeable (behind it is where the D2S bulb goes) and the plug (in red) is plugged into your high beam socket. With that black cap, it was a VERY TIGHT fit for the headlight on the driver's side. We were barely able to fit the headlight in due to the black cap sticking out; there simply wasn't that much space on the driver's side. If you ever tried changing out your HID bulb on the driver's side without taking off the bumper, you know how tight of a fit it is back there. After some skillful manuvering, we got the headlight to fit in!
Some other things of note:
Parking lights are no longer available since the wiring for the LED halos come through the parking light socket. We, however, spliced the LED halos into the fogs, so my fog switch turns on the halos and fogs at the same time.
Since the high beam reflector has been painted black and my low beams are also my high beams (bixenon), i have no more use for my high beam bulb. But I put it in the socket just to make it look normal and to cover up the empty hole there and prevent dust from getting in.
The "auto" feature of my headlights still work appropriately and auto leveling has also been retained. You can also still adjust the headlights vertically by turning the leveling knobs on the back of the headlight.
Since the halos are LEDs now, they take no time to charge up like your normal CCFL halos. And bright is an understatement for these halos...they are comparable to Audi headlight LEDs, if not brighter. It kinda hurts my eyes to look at them!
So in conclusion, these retrofitted lights are VERY NICE and they look just outstanding. Pictures do not even begin to do these lights justice. In terms of functionality, the cutoff of the projectors are good and visibility has been increased greatly compared to stock OEM IS300 headlights. Flashtech charged a reasonable price for them and their customer service is excellent...they were willing to cater to my every need. The only downside of these headlights is that the installation is a little more involved than I expected (i.e. I had not anticipated having to cut the ballast cords...that scared me!) But in the end, its totally worth it!!
So without further ado, here are the pics: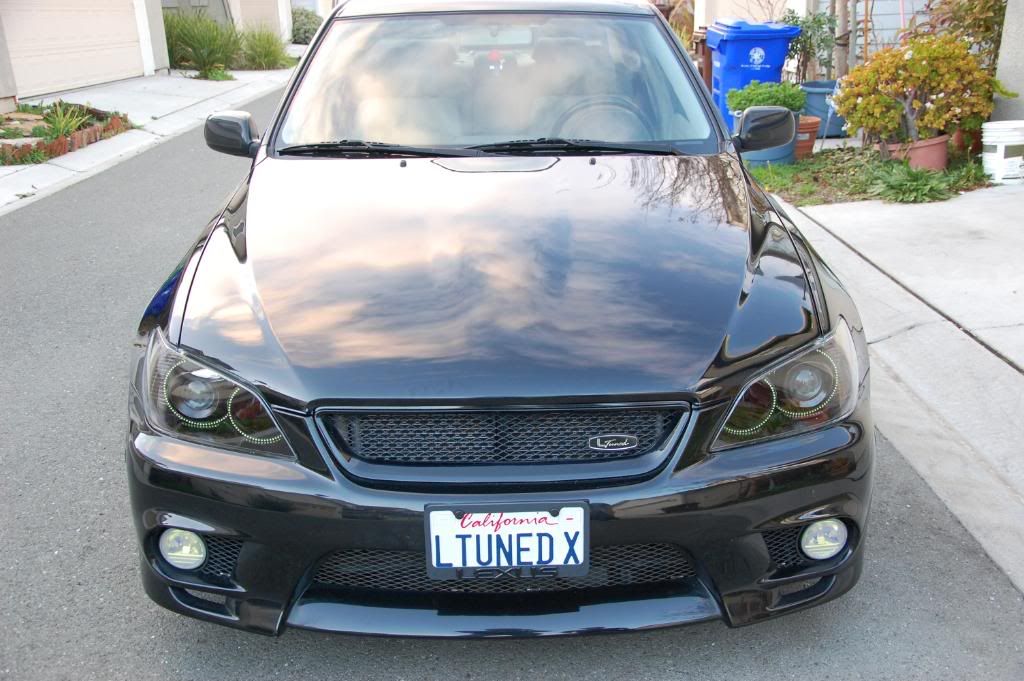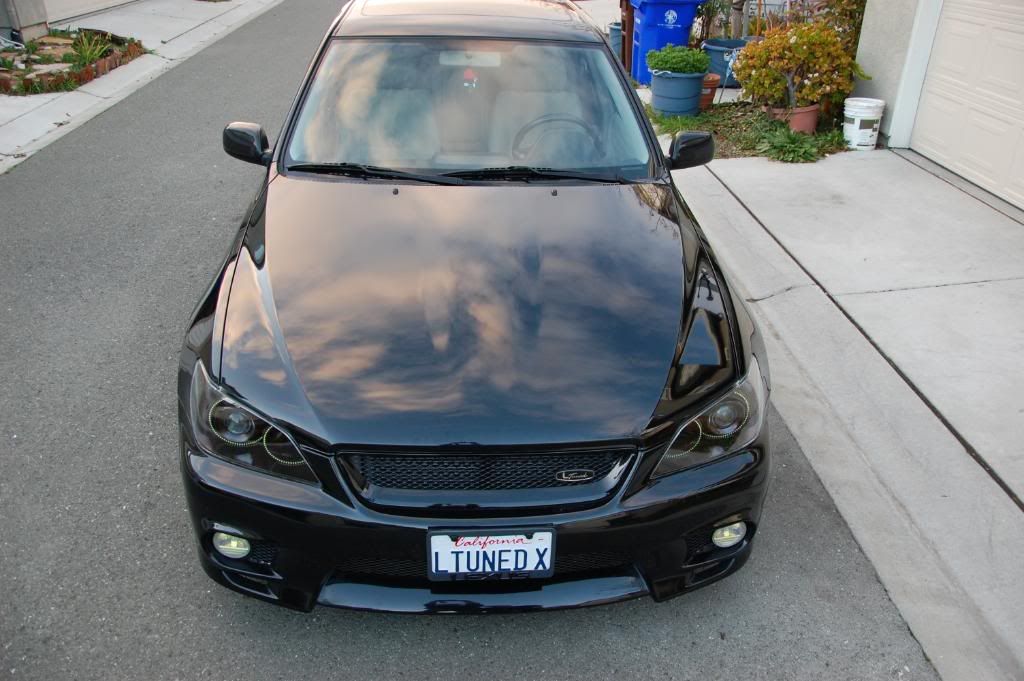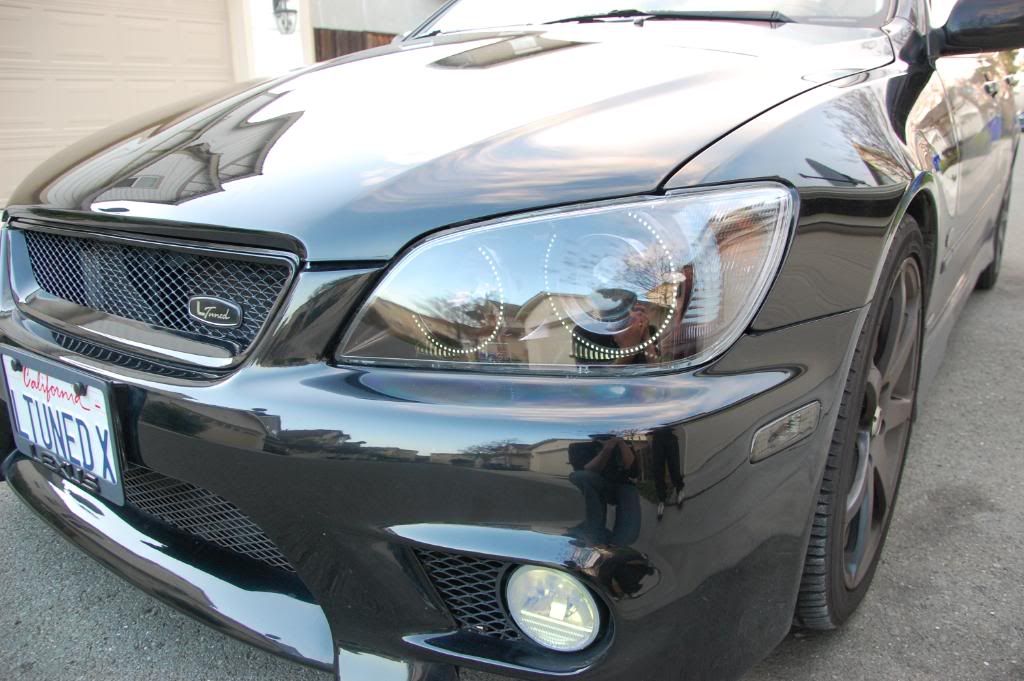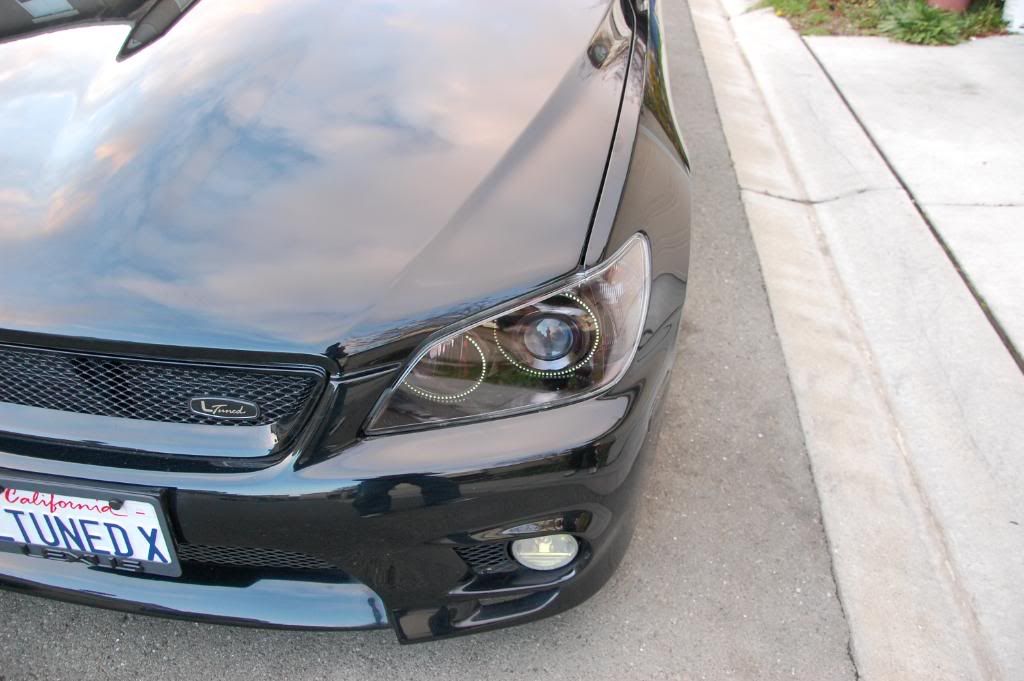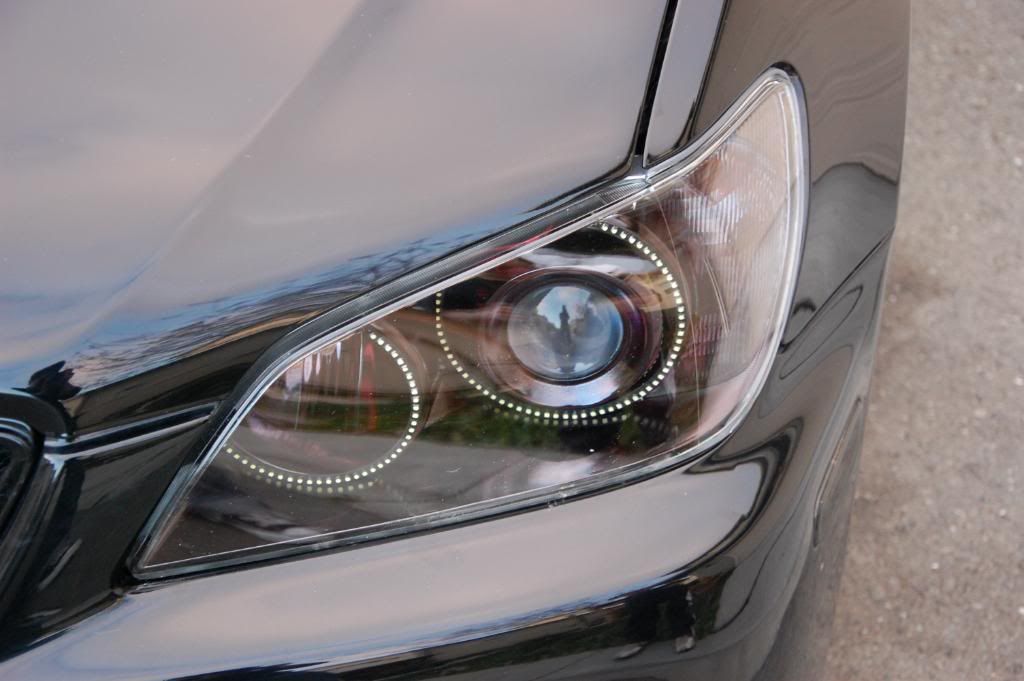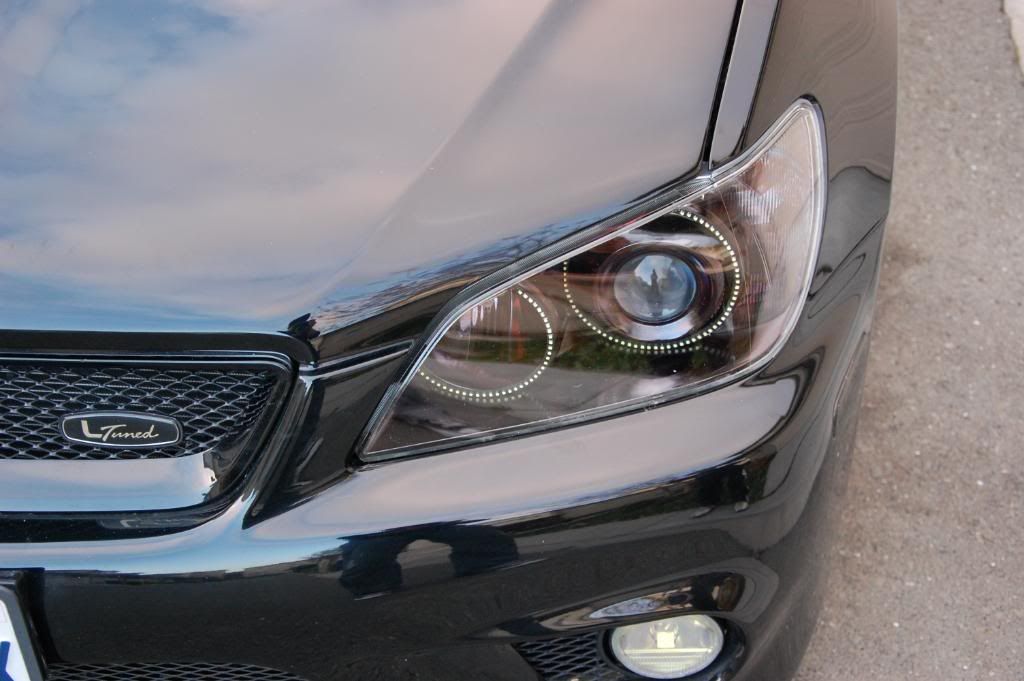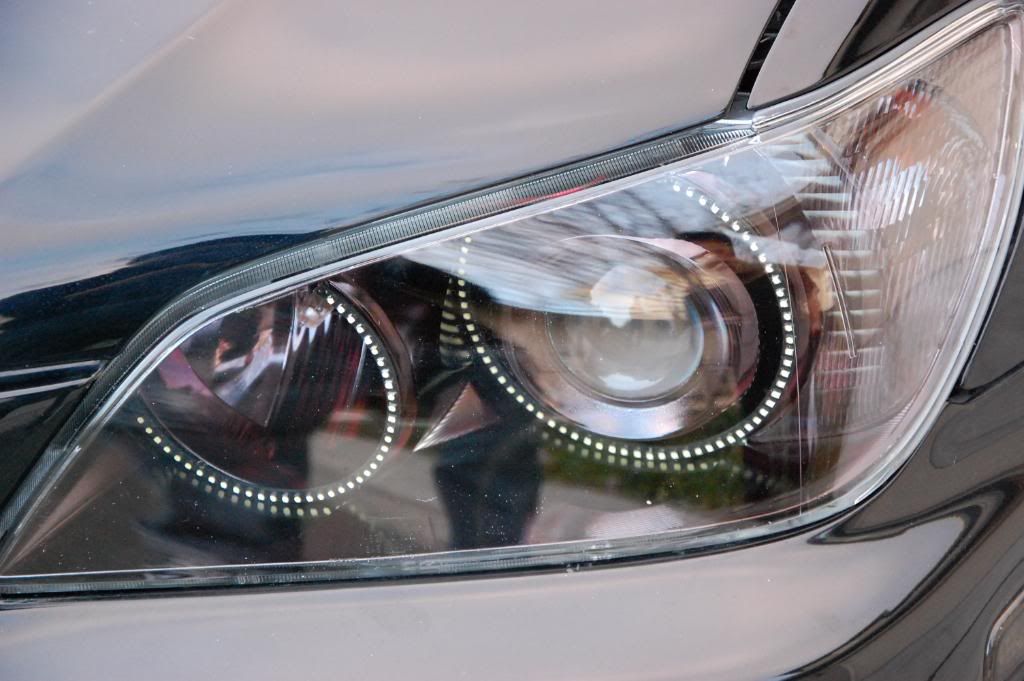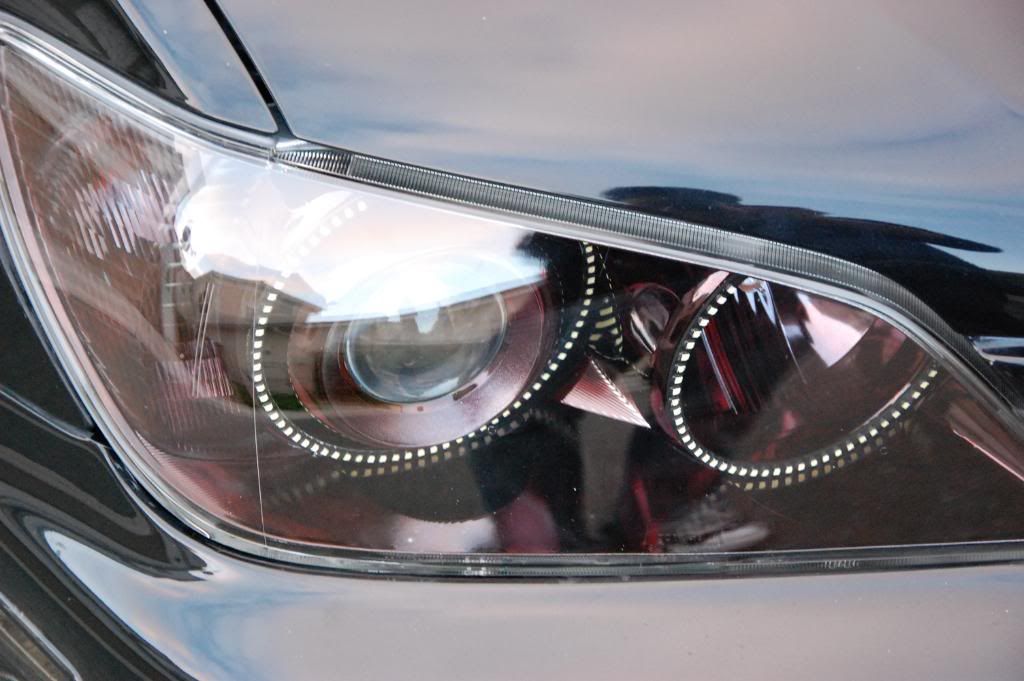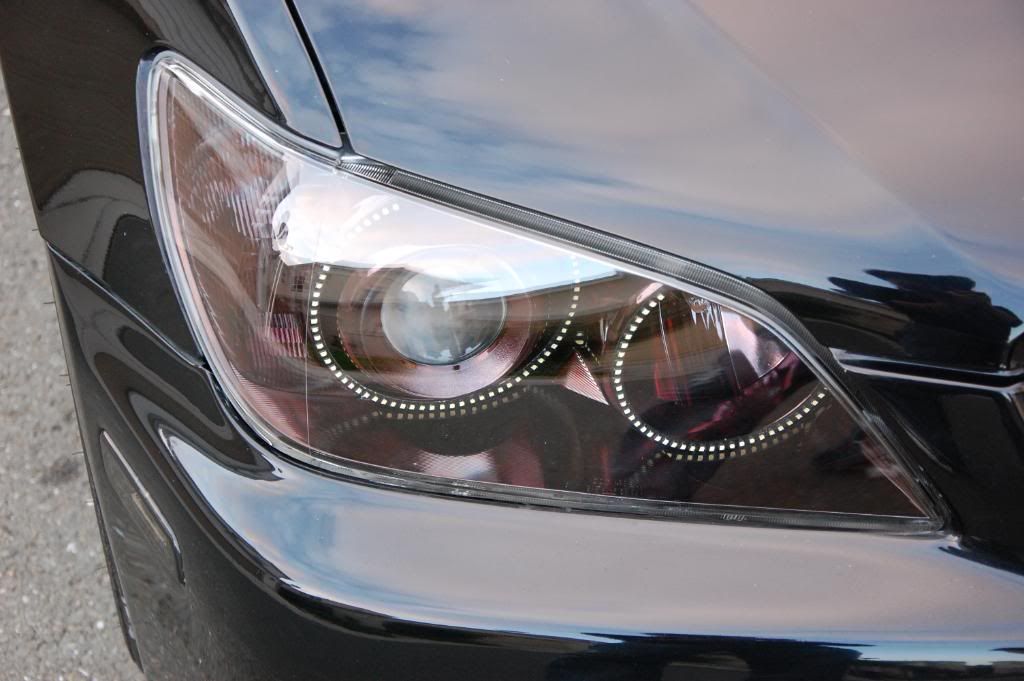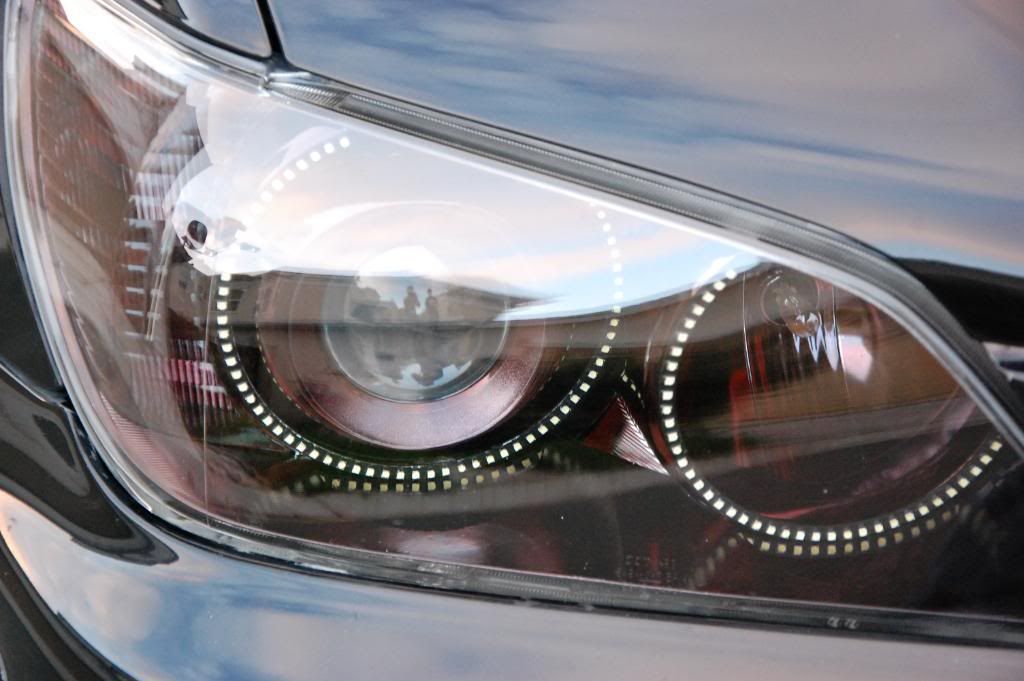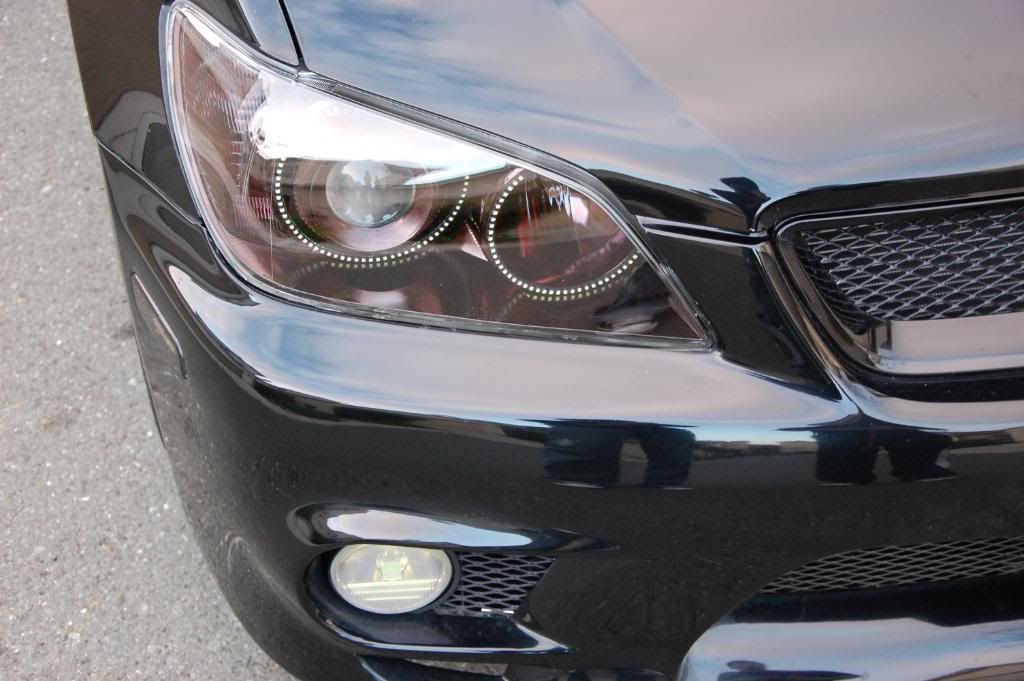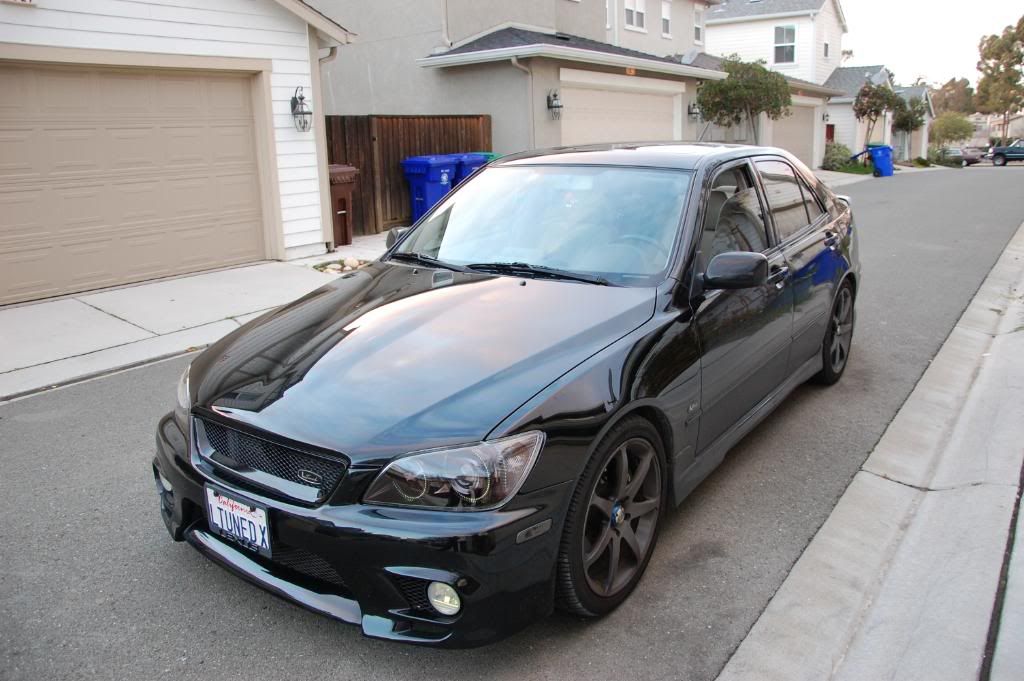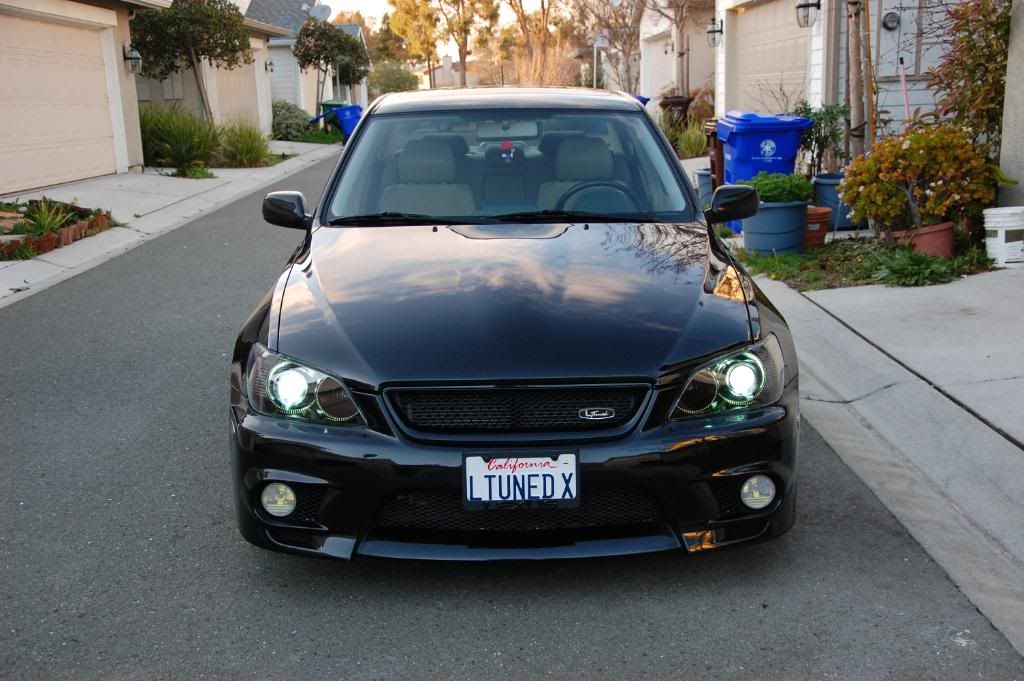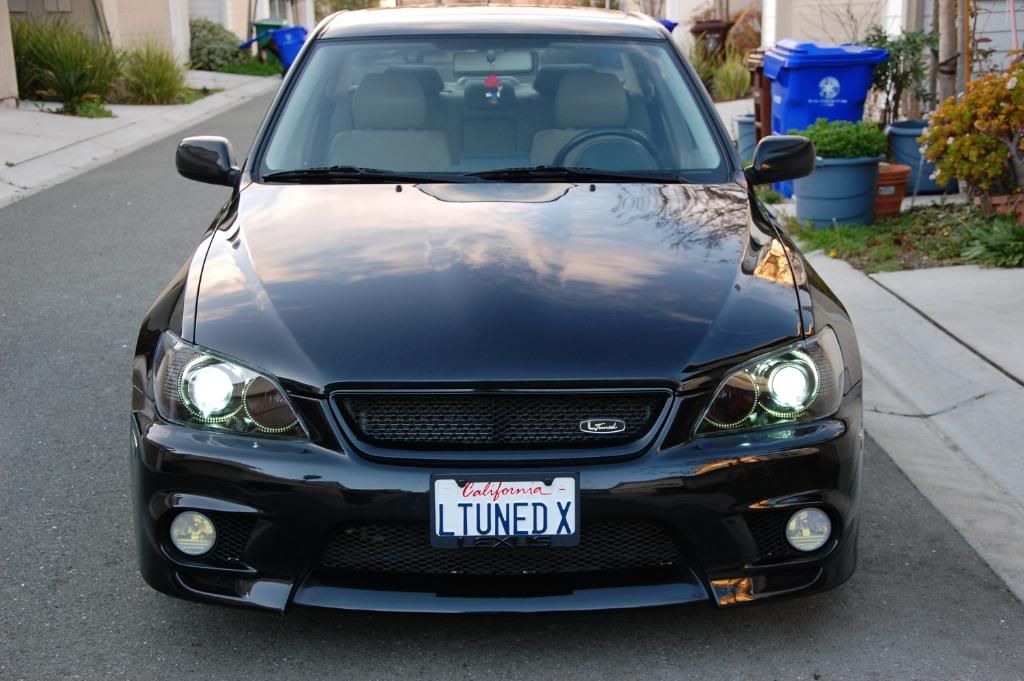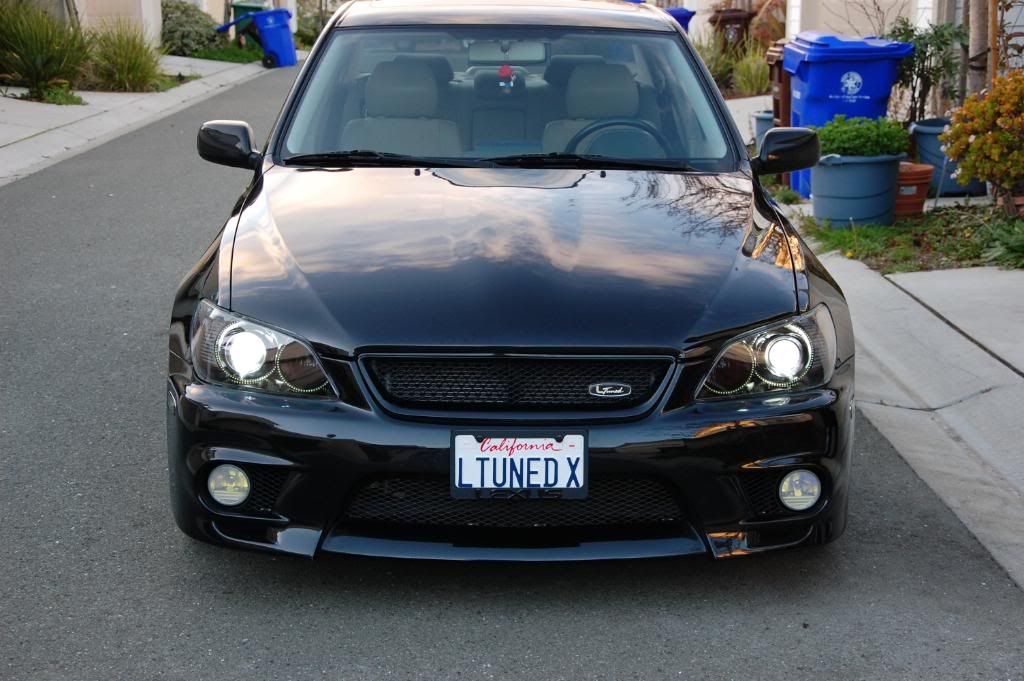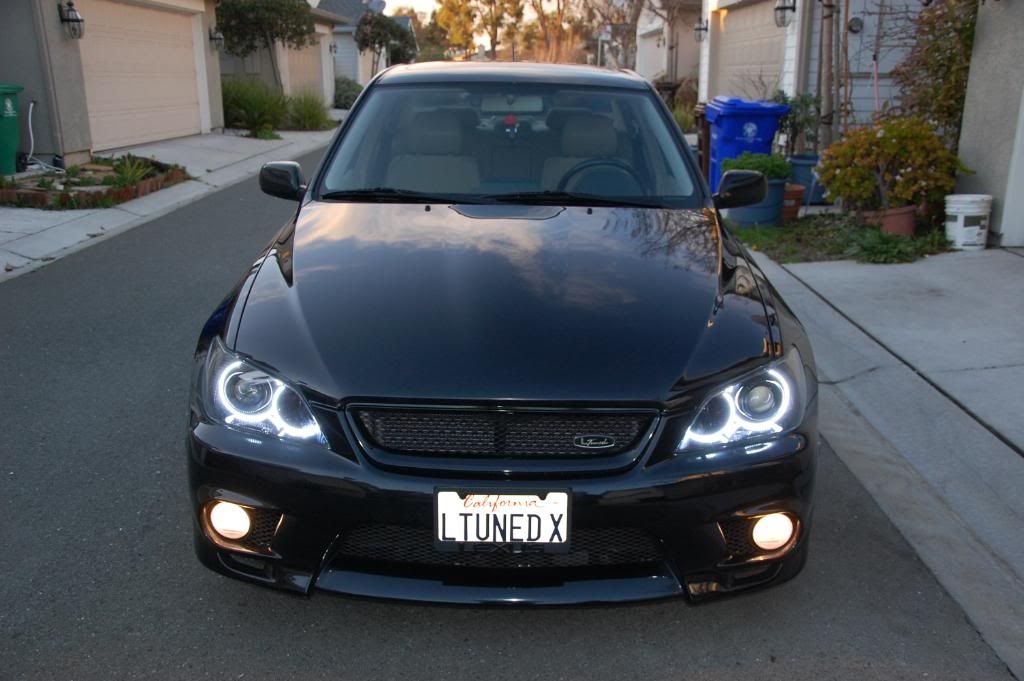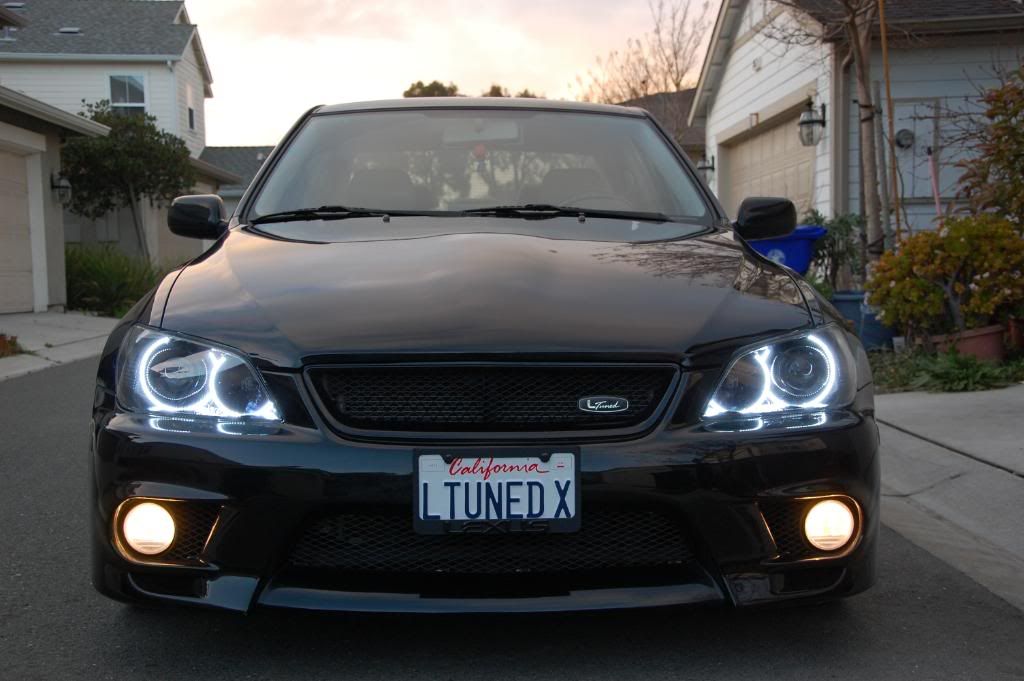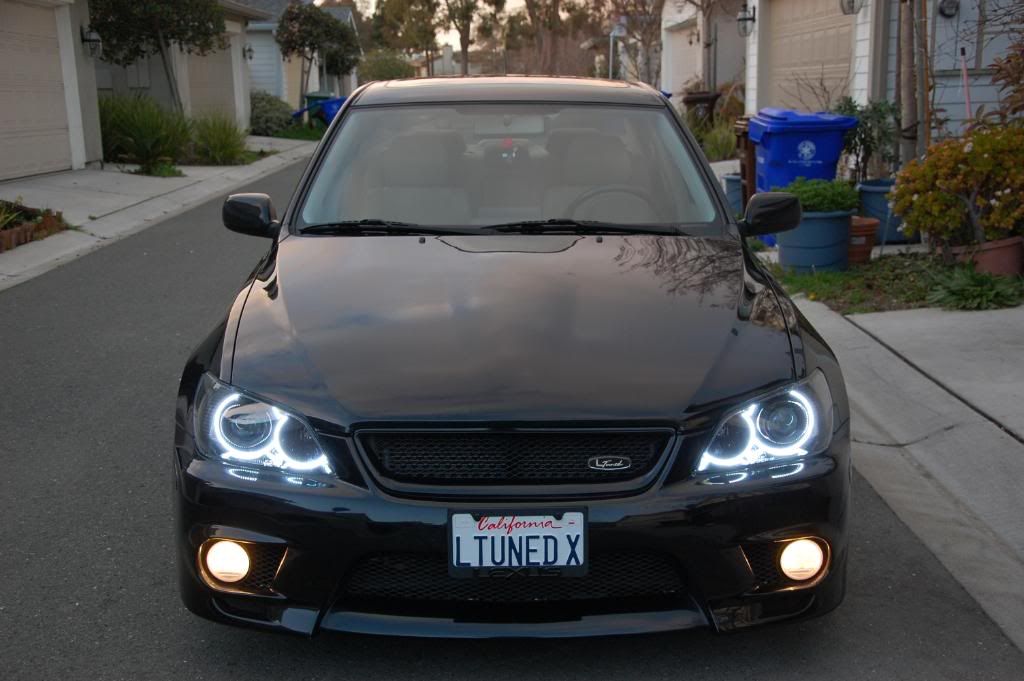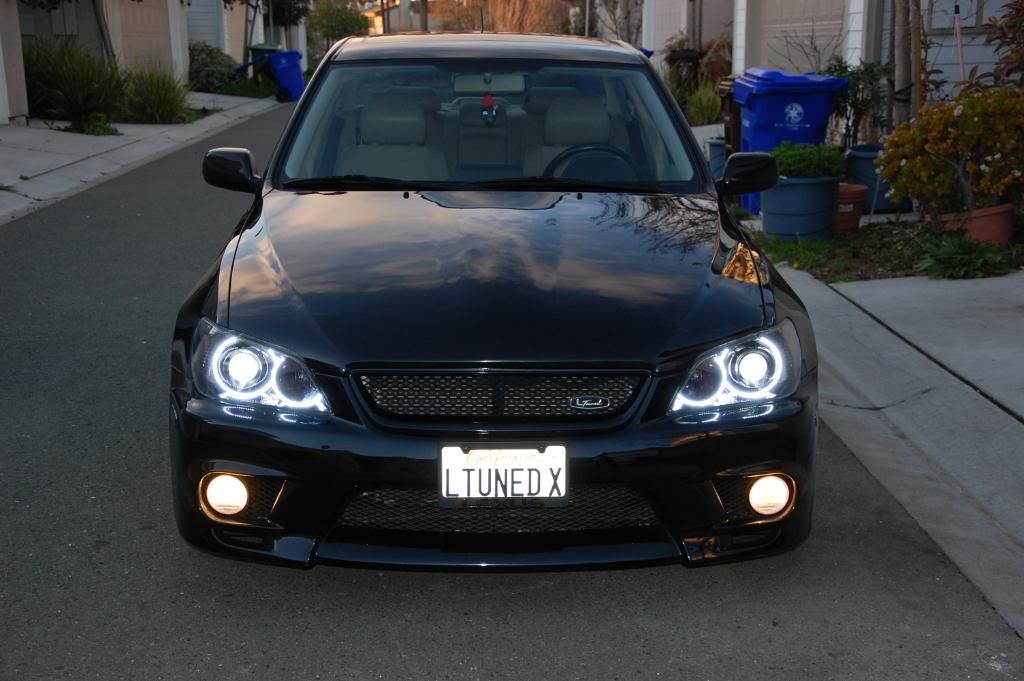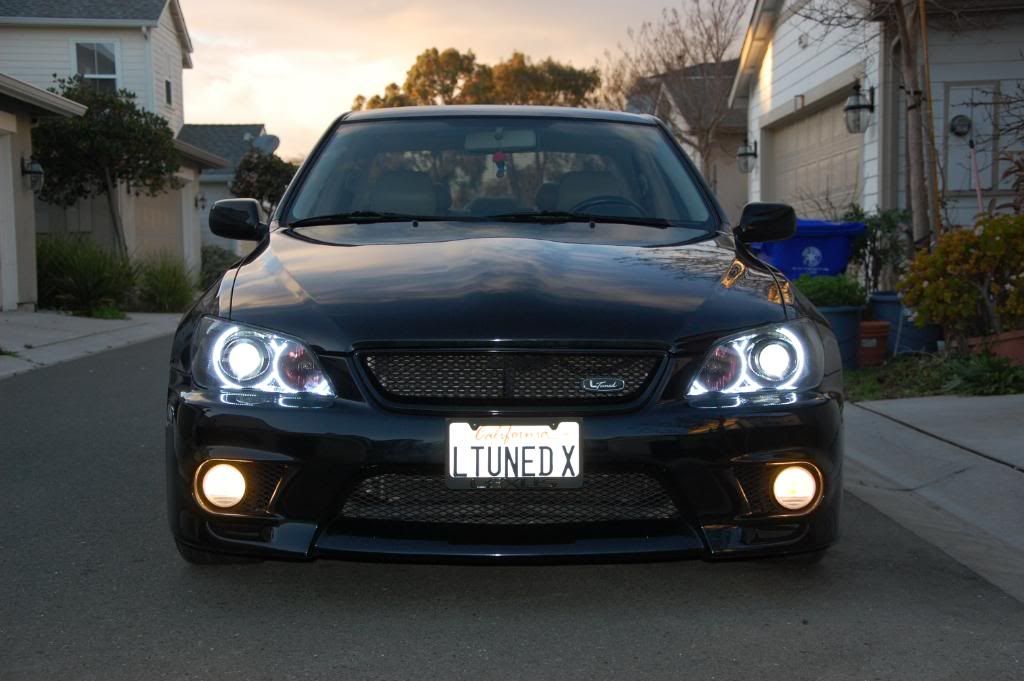 Sorry, car hasn't been washed in like a month or two! =)
All comments are welcome!