Discussion Starter
•
#1
•
Alright guys and gals, after a couple years of searching and going through countless posts, I finally figured out what I was gonna do with the car. I doing the GTE shortblock and w58 transmission. Now I know this is nothing new and exciting but maybe it will help some people out. I luckily found a 98 GTE block from a local performance shop. It was used with about 5k miles on it.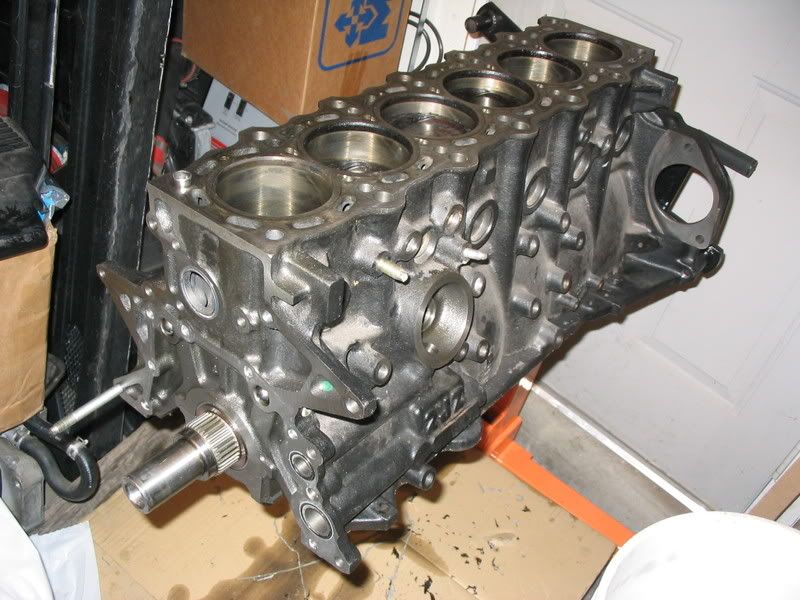 I was gonna pull my engine separate from the transmission cause I wasn't planning on swapping the tranny yet. Let me just say I have alot of respect for you people who pulled just the engine or just the trans. Needless to say I gave up and pulled them together.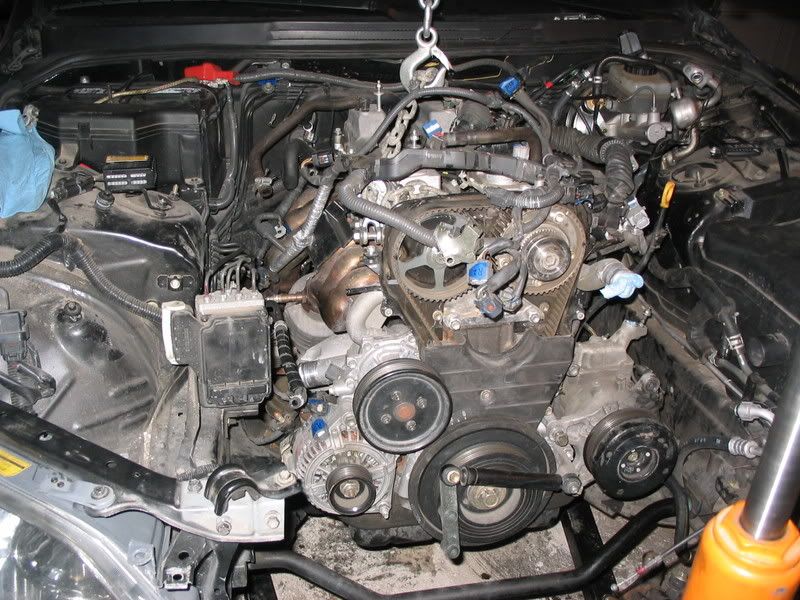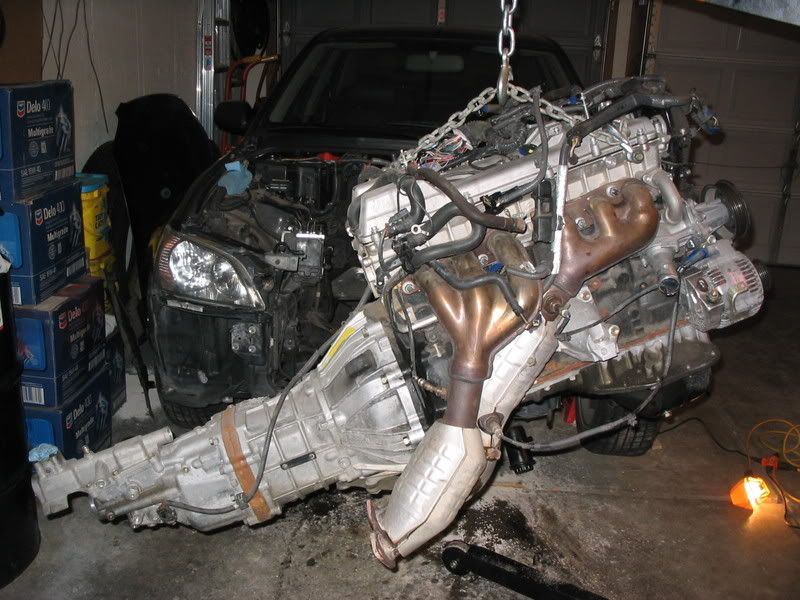 This is my first engine I have pulled and will be swapping so I am no expert. I am going to automotive school so I have a pretty good idea of things. So far I would not say this has been that hard of a project. As always having the right tools is one of the keys. The hardest parts so far have been the getting out the crankshaft bolt and loosening the head bolts. Those were on there tight as can be. Oh and finding out that I couldn't pull the engine separate:blush: I have been working on this for almost a month now at a slow pace cause I do not have much time with school and work and I want to make sure I do it right. As of now I have my old block basically stripped and am ready to start swapping parts over to the new.
All thats left on old motor.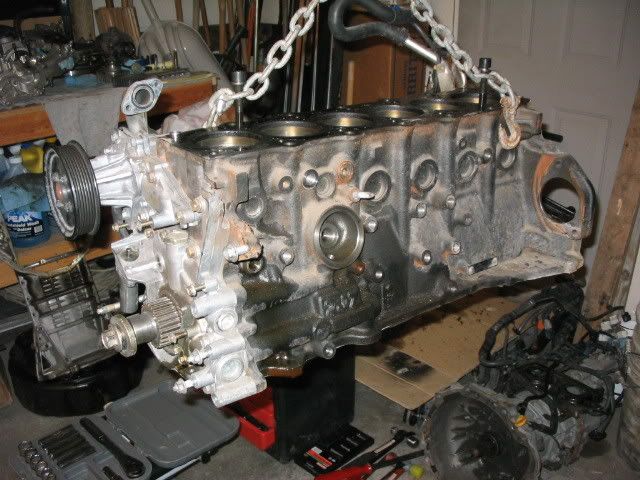 Head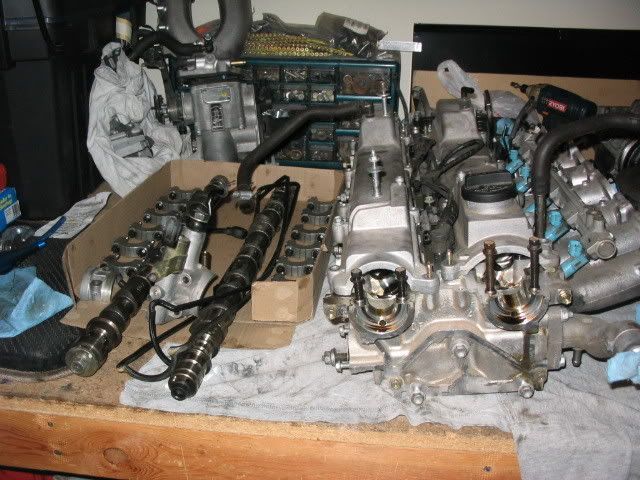 clutch pack, pulleys, and a few other parts.
I still have to find some parts to finish, not to mention a turbo kit. If anyone has any questions feel free to ask. I would like to try and make this informative as I had some blank spots in my research. So as I go along putting it back together I will try and update what parts I needed and so on. Also I know I'm going to have some questions as well. For instance, one of the dowels is missing on the GTE block that is used to line up the head. Is this a problem or does it really matter? Thanks in advance for any answers.