well, the parts that I still have for sale is the wald fender flare kit minus the passanger front fender flare because the it was damaged during the accident. check the pics that would be what your getting.
300.00shipped
Brand New Apexi Super AFC Black face Limited Edition.
Asking 250shipped
Vizage version I kit. The best version of the Vizage and the best quility/design. They don't make this kit anymore. the new Vizage kit is nothing like this one. Don't miss out. Kits in very good condtion no problems just needs to be painted. front and sides only (no rear). no splitters/flaps not included.
Asking 400.00shipped ***SOLD***
19" Volk SF-CHALLENGE.
19 X 8.5 34et offset 1.5" lip
19 x 9.5 36et offset 3.0" lip
(no tires)
Wheels are in great condition... no damage or curb rash.
Very nice wheels don't want to sell but need the money for next car.
Paid over 4000.00 for the set .. wheels had to be special ordered. waited over 3 months for them. Wheels would fit stock IS300 with fenders rolled and fit perfect with fender flared IS300. Don't miss out ... great looking wheels and one of a kind. My lost your gain.
Asking 2000.00shipped for the set
Pics...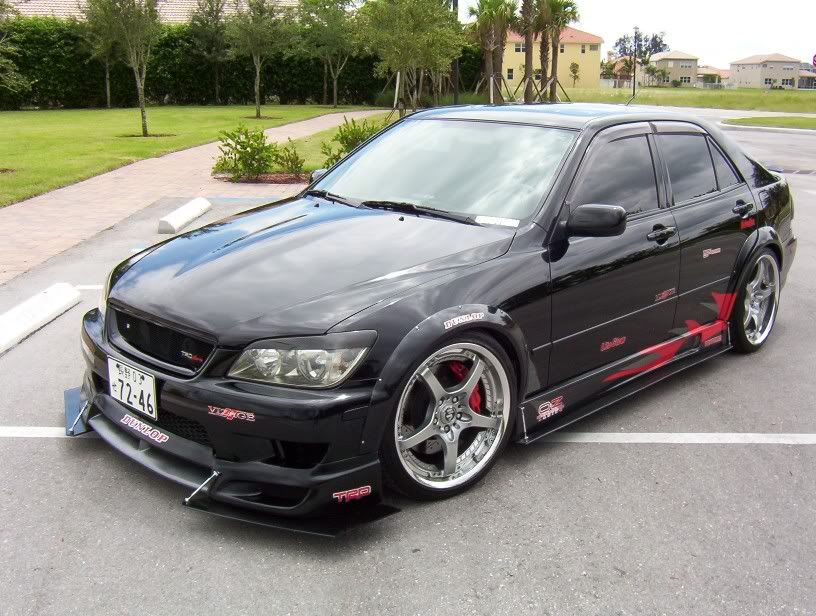 I have a pioneer flip out with dvd/cd/mp3 and sat ready.
The new model ah-p5700dvd . I purchased it at best buy for 1,100.00. Best Buy still sells it so you could go to
www.bestbuy.com
to check it out.
750.00shipped ***SOLD***
I also have a BRAND NEW JDM radiator plate for the engine area silver/alum. Seen in HyperRev mag..
85.00shipped
I also have an 2004 dash trey box just like the navi box .... can open and close for storage or great for a custom TV. Great condition
125.00shipped