Discussion Starter
•
#1
•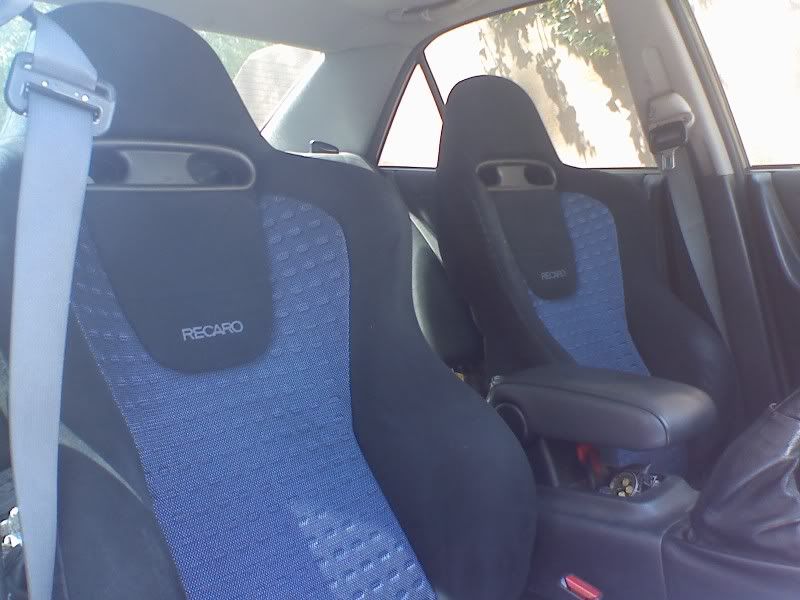 So here's a preliminary picture until I clean the car and get my "new" 18's mounted up with 215/35/18 and 225/40/18 Federal 595's. I'm curious to see if the 225's will fit up front and then go with a 245 out back.
For those interested, here's how I did the install...
1. Take the OEM mitsubishi mounting tabs off. They're held on by allen head bolts. Take note that the IS300 chassis holes are ~17.5" apart. the Evo seat rails are ~15" inside-to-inside, and ~17" outside-to-outside.
2. To make your own rails, start with a piece of steel. I used 2" wide by 1/8" thick pieces. Cutting them to 19" will give plenty of room to drill the chassis mounting holes. The width of the rails will give enough room to make the mounting holes for the seat.
3. Place the strap over the chassis holes and mark out where they need to be bent. Go to the vice and bend the rails. Be sure to test fit them often because the metal WILL fatigue if you have to bend it backwards.
4. place the straps back over the mounting holes and mark the location of the holes. I placed them near the outer side of the straps. This allows the seat rails the be fully on top of the mounting straps.
5. Mount the straps and put the seat on top. Mark out where you want the seat. I mounted the evo rails dead center on the straps.
6.a. Once they're marked out, pull the seats and rails out. Measure the evo rail mounting holes (the stock ones) and transfer them onto the rail. Drill holes for them and attach with nylock nuts and allen head bolts. Regular hex head bolts won't fit inside the slider. Make sure to measure the straps in the car and keep the spacing consistent.
6.b. I don't really care about being able to take off the rails from the straps, so before I removed the straps from the car, I tacked the straps to a cross piece to keep the orientation. I then took the straps off, centered them on the evo rails, and welded them on. I did 1" welds on the leading and trailing edges as well as the centers on the inside and outside of the rails.
7. Take off the IS300 seat belts. The Lexus bolts will go into the Evo seat belt mounting holes, so no problem there. Take note that with the seatbelt light will NOT come on if the wires are not plugged in. However, the airbag light will come on and the SRS system will be inoperative.
8. Mount up the seat and enjoy!