Okay, here's the start of the tutorial. Will finish up sunday with more pictures.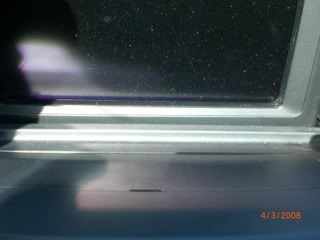 Nav screen location with screen up just to see the little opening to pop out the cover to get to screw.
Remove this cover.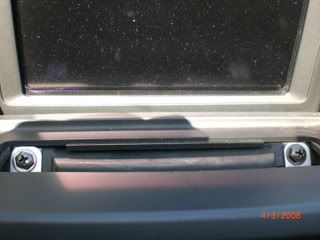 There are two screws, remove those.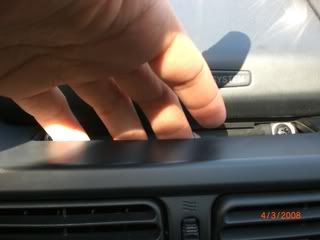 Position your hand so that you can pull on the little opening. Pull towards you and that entire part will come out, but not all the way out because there are three wires plugged into it.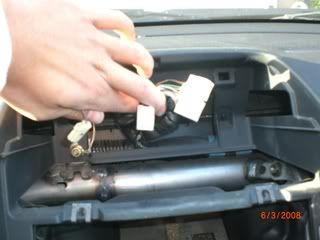 This is the back view of the navigation with the three plug. Unplug these three and you're done.
Reverse process for reinstallation.
And in this picture, you'll see the two bolts in order to remove the HU. There are two more at the bottom once you pull out the trac panel with the two extra slots/ or heated seat buttons.