I had to take some time off my tail lights so i decided to finally paint my calipers. It turned out very well, and i'm very happy with the finally product. I used the G2 caliper paint kit, the MotoGFX decals, and duplicolor clear coat.
I always like it when others post DIYs, so now its my turn (i've done it in the past as well).
Here's my kit.
The G2 Kit comes with:
High temp paint
Small bottle of reactant
Brake cleaner
Paint brush
Mixing stick
Instructions
Purchased separely:
Duplic-Color Engine Enamel Clear Coat
MotoGFX Curved Silver Caliper Decals.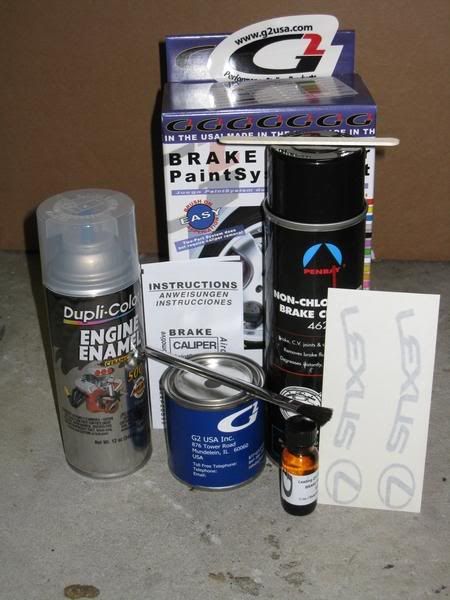 Jack up car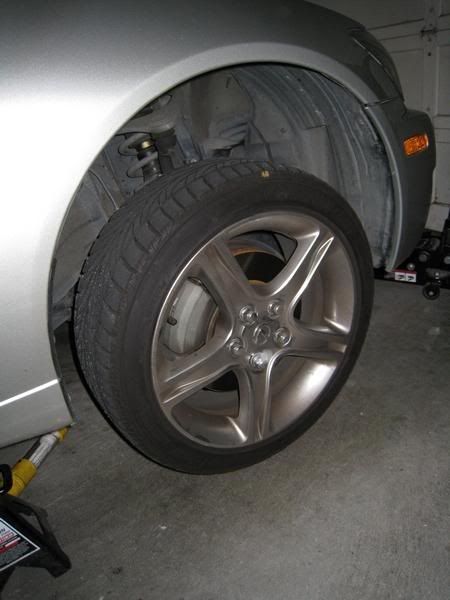 Take a last look at your calipers before they become refreshed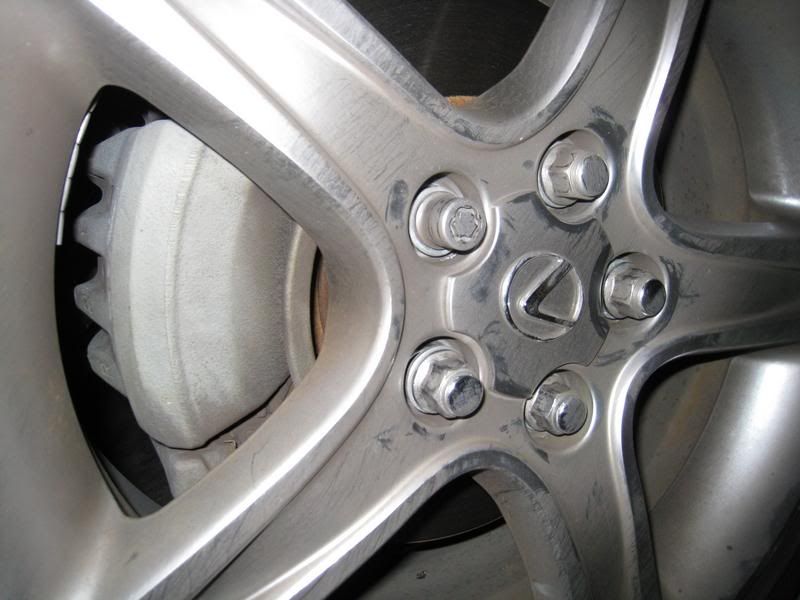 Take wheel off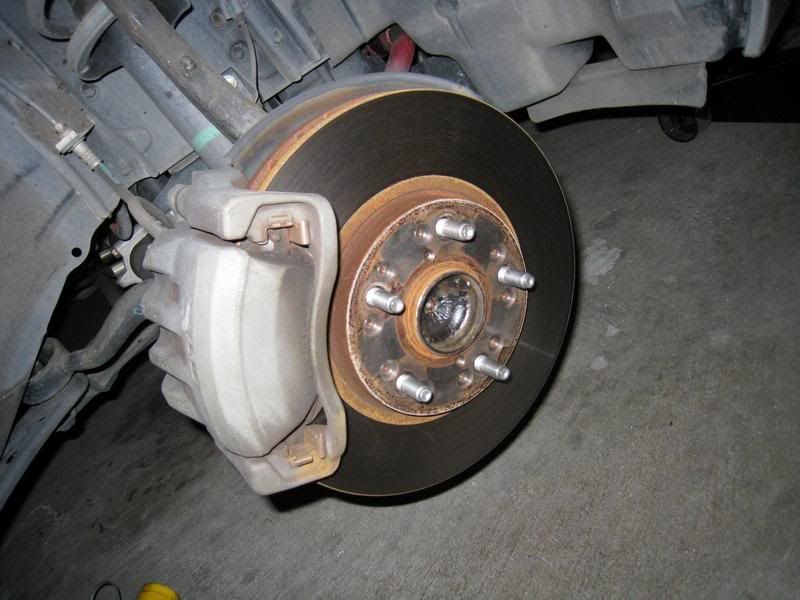 Spray calipers with brake cleaner, use lots of it
Sand down calipers until they are a bit cleaner (the surface can still be a little textured, i used scotchbrite)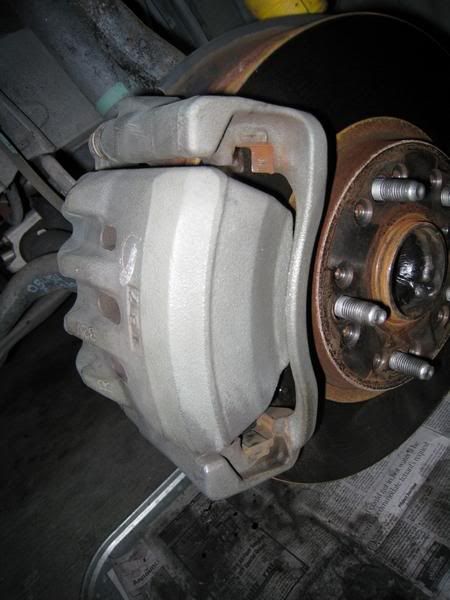 Mix all the reactant into paint solution. Mix for a good minute.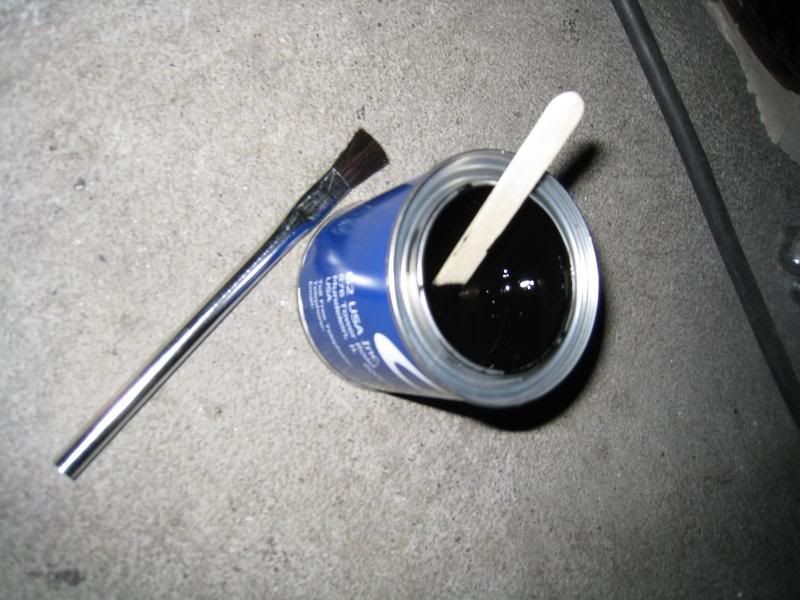 Apply one thin coat on all viewable surface of the rotor. If it helps, take off the top bolt on the caliper so you can fold it down. Make sure you get everything visable, the back part isn't so important. After you have covered the entire caliper, go back and apply another thicker layer.
Wait until it cures (at least 3 hours)
Mask off all surfaces that are not painted.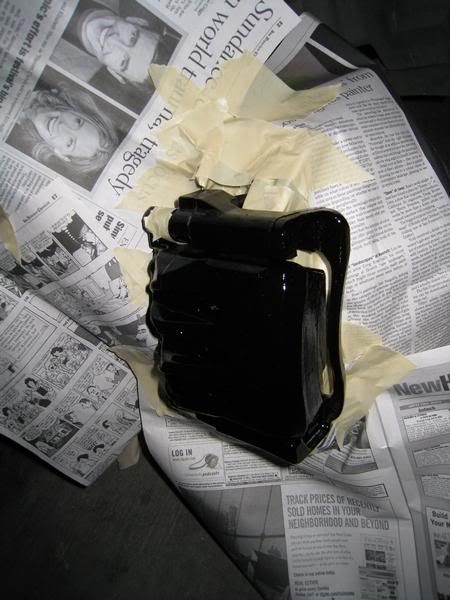 Cut caliper sticker as shown.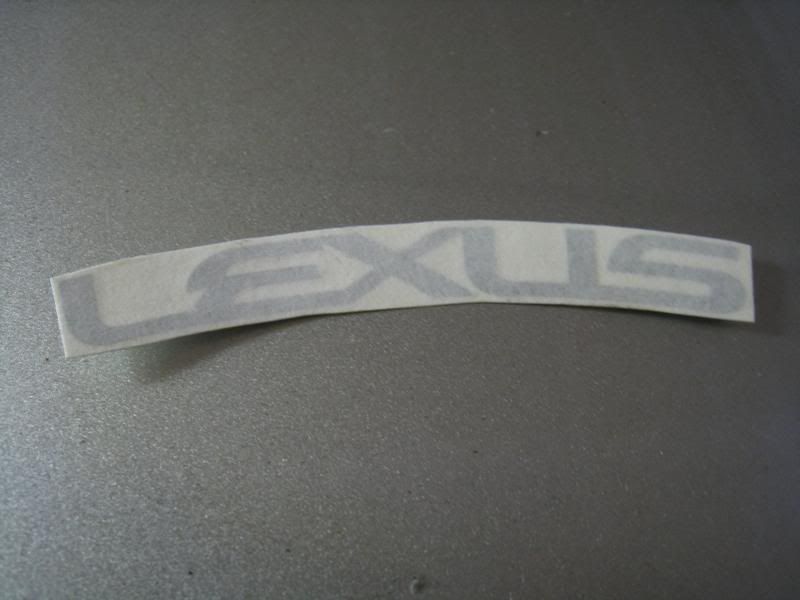 Carefully apply decal onto caliper. Becareful as decal will instantly bond to caliper. Use your nail to make sure the decal is adhering.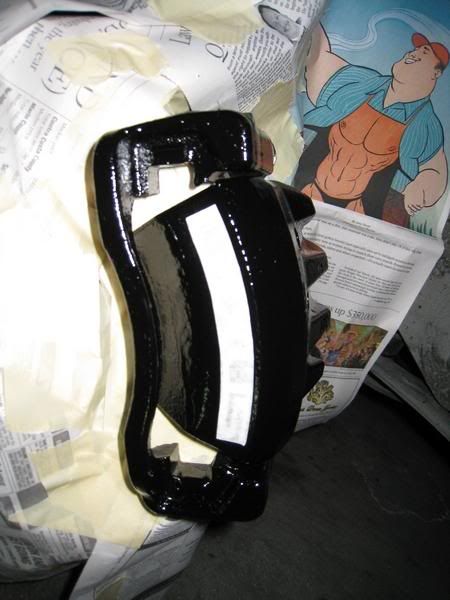 Remove backing.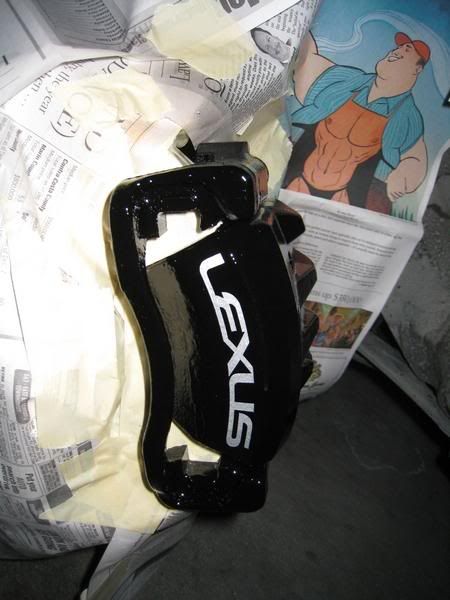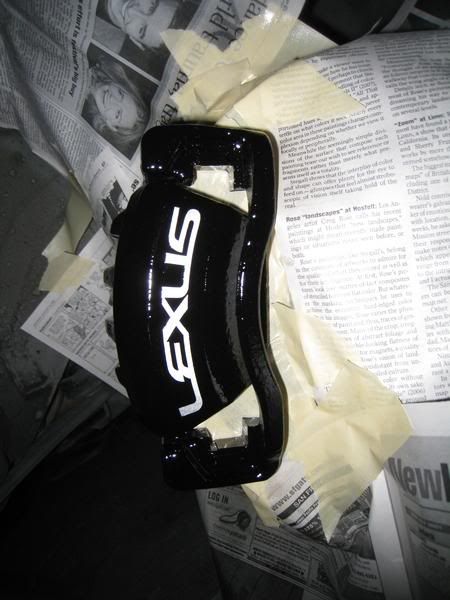 Once the decal is in place, shake the clear coat for 1 minute. apply 3-4 light coats of clear coat. Make sure to give at least 10 minutes to dry between coats. It's best to go around to each corner and wait a couple minutes before making your next round.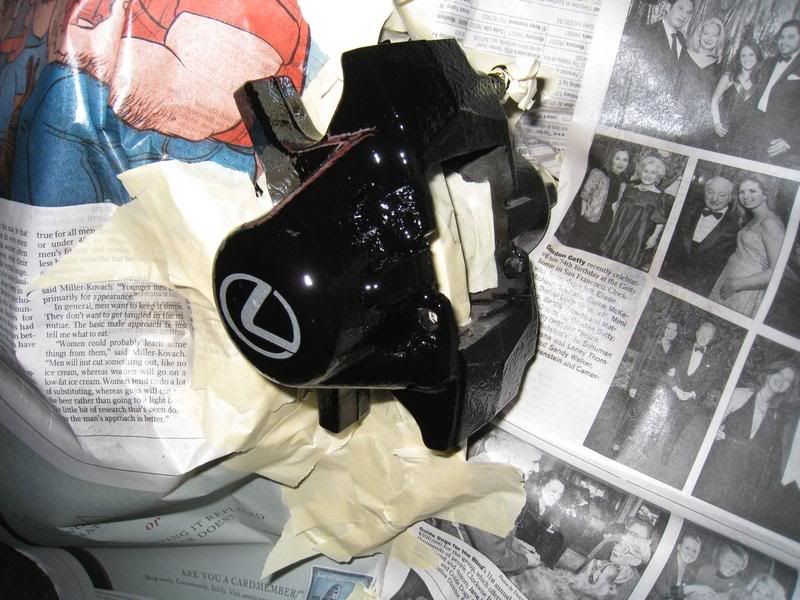 Peel off all masking tape and newpaper. Wait at least 1 hr before re-installing wheel. It's best if you don't drive your car for another 18 hours to make sure that the paint is completely cured. (g2 said to wait 24 hours after painting, but you've already applied cure coat to help protect it's surface).
Finished product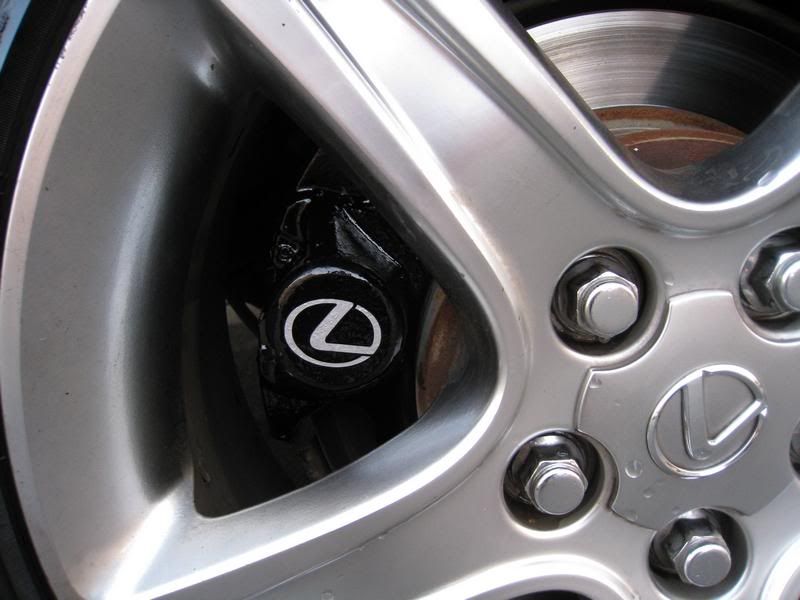 notes:
*Make sure that you have enough time to let the paint cure before attempting this project.
*You're going to have all four wheels off, so make sure you have 4 jackstands.
*When painting, make sure you mask off any hoses or bolts. I even took off my pads so i can paint harder to reach surfaces.
*Once the reactant is mixed, you have only 4 hours to paint the calipers. It will take 3 hours to dry, and another 21 hours to competely cure.