Okay, here is a quick pictorial I made. I didnt do the part where I take off the base so feel free to add on. Pics should be self explanitory...
Thankx for the starting instruction Josh, here's the continuation.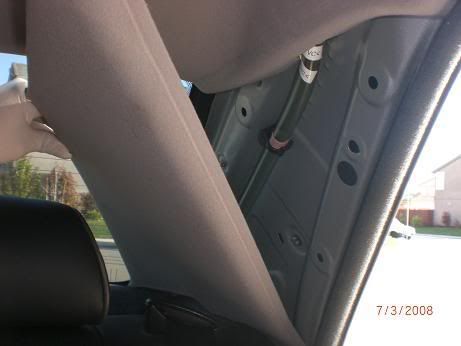 Remove the side rear panel by just pulling on it.
Once everything is removed, you can pull the headliner down a bit so that you can have access to your antenna base.
Remove the two bolts as seen here.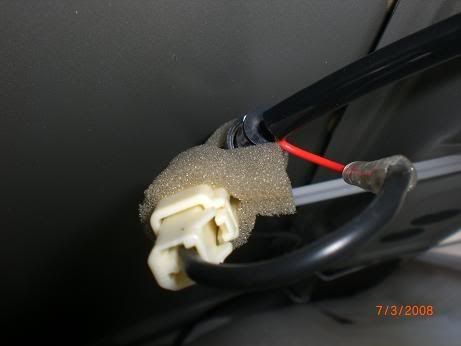 Unplug the two wires seen here. One is the power and the other is just the antenna.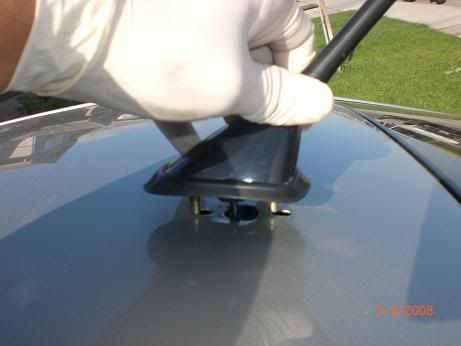 Remove the entire base from the roof.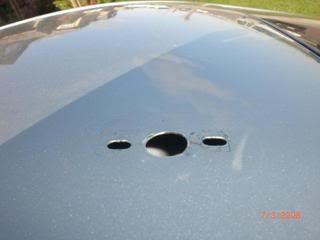 Once antenna base is removed, these are the holes you will see and that's how you remove the antenna base.
Installing shark fin antenna: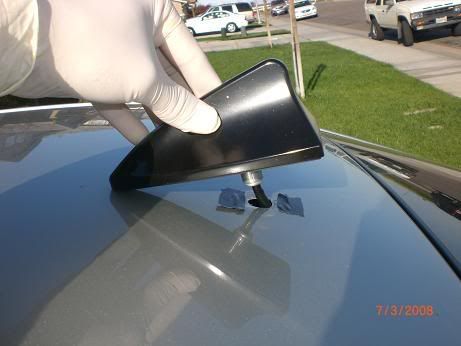 Place the antenna in the hole. I also used electrical tape to cover up the two other holes. One on top and one on bottom of each hole.
Once in, screw the bolt on and plug the two wires back in. In order to get the power wire, I had to cut it off the OEM antenna base and solder it onto the new one. After that, put everything back together and you're done.
Finish pics: