Okay so I had the Blue is300 with carbon hood and trunk,
check my sig for pics
But i wanted to redo it a little different.
yeah the blue was a good choice in colors.
it was a mix of 08 bmw 3 series blue and a hint of added candy
now its
Lamborghini Murcielago Balloon white with lexus Glacier Mica Frost pearl
I know "itz_jOw3 " painted his lambo balloon white pearl. and someone on the site painted theirs is350 glacier white, so i didnt want to copy them. Alot of the white pearls now tho look off white or the eggshell white appearance. The is350 white is a silver/white with the pearl and the lambo is a white/gold with the pearl but, without the pearl tho, the lambo paint is a really nice chalky white.
anyway. i mixed it around a lil to my liking and here is the result.
***the grill was painted just to see how it looks in white since everyone stays black. it will be removed on a front mount and boost is added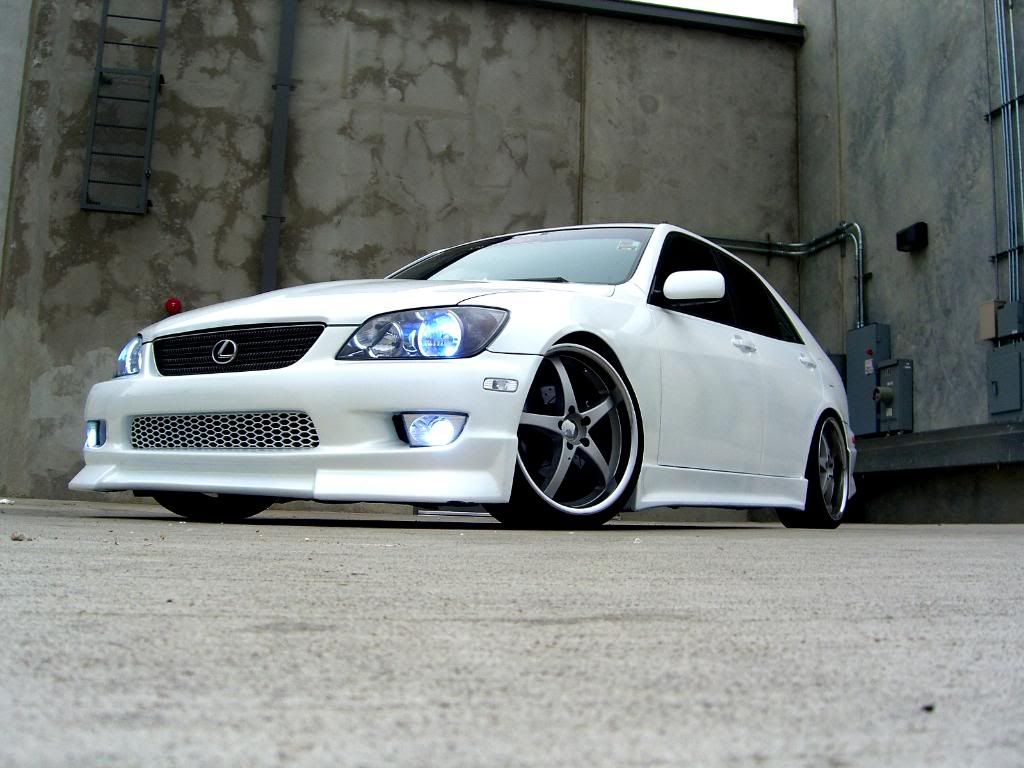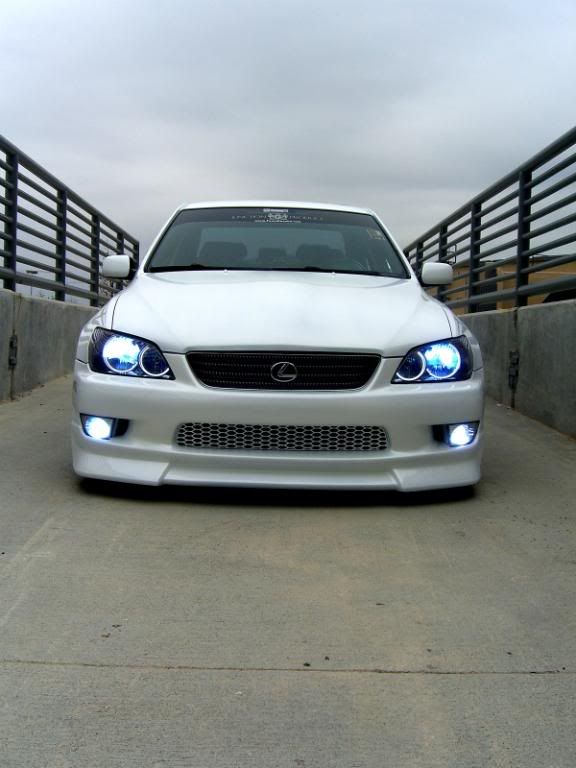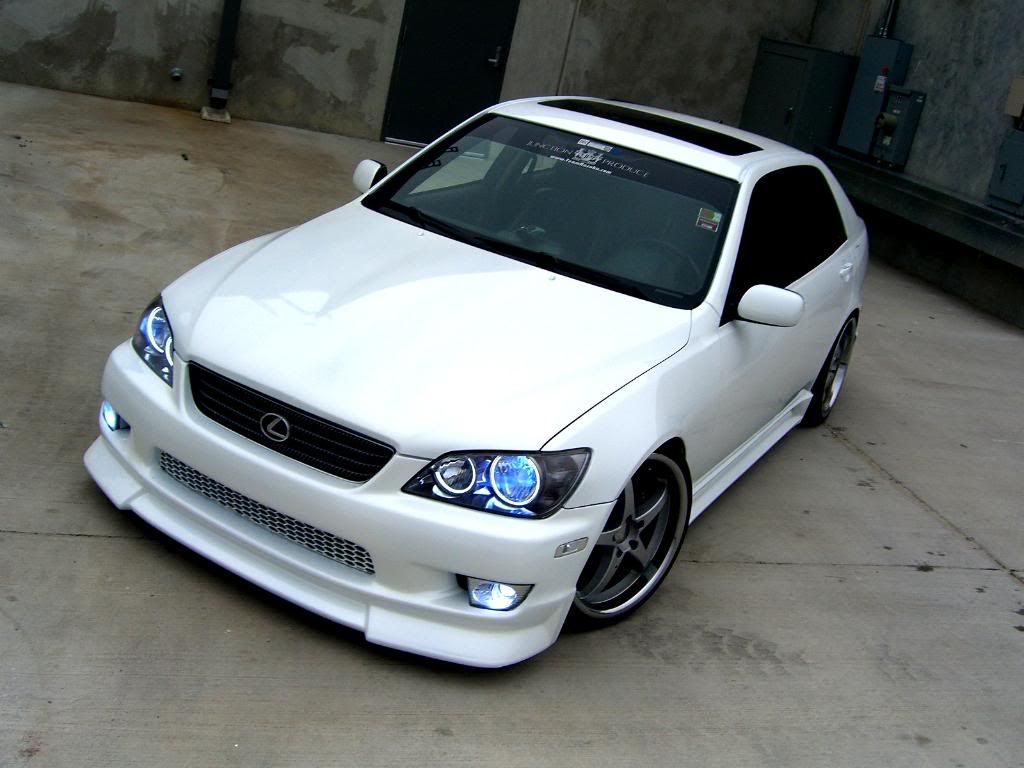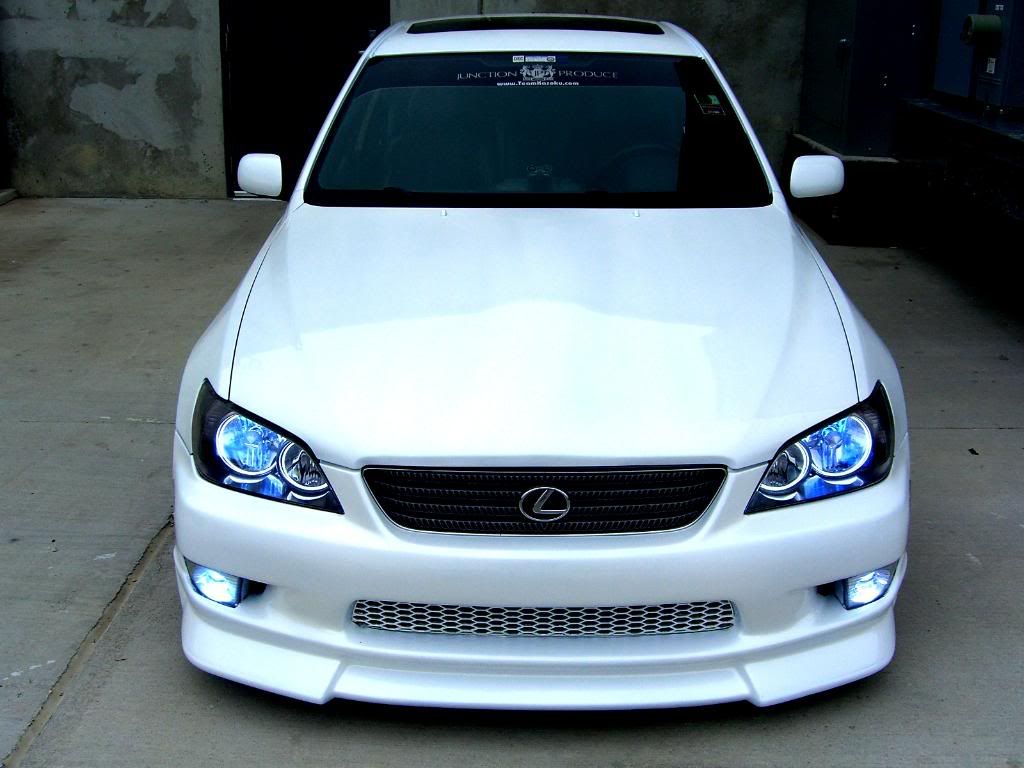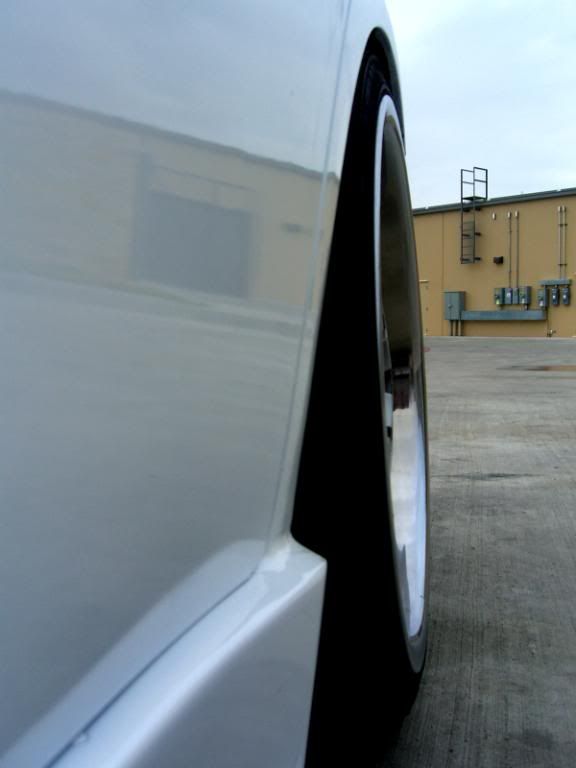 Hope u like
A list of currnet mods:
Interiior
-Custom blue mood lights
-Altezza white led guage cluster
-black suede roof and pillars
-hard wired radar system
-Remote power for stereo (NO KEY)
-JDM pop up dash
Exterior
-2007 Lamborghini Balloon white with Glacier Mica Frost pearl
-Shaved side moldings
-VIS Carbon fiber hood (for shows)
-ABS Dynamics Wald front lip
-Wald side skirts
-Wald rear lip
-Altezza headlamps
-Altezza tail lamps
-AAC custom halo's 10000k
-Custom mounted Junction Produce fin antenna
-10000k H.I.D.fog upgrade
-10000k H.I.D. upgrade
-PIAA blue/ red/ white led bulbs
-Fog mod upgrade
-Window, Sun roof upgrade
Sound & Video
-Jensen touchscreen 7" tft, nav/dvd/cd/mp3/sdcard
-2 Audiovox 8" tft headrest t.v.'s
-Pioneer Premiere full component set up front
-Pioneer Premiere rear deck speakers
-MA Audio 1200w 4chan. Hi's Mid's
-MA Audio 3000w mono amp
-12" Alpine x 1243d sub 1000w-3000w
-custom box with floatingamps
-Plexiglass see through wall
Engine
-Supra JZ-GE
-K&N FIPK intake gen. 3
-Topspeed headers
-Topspeed Y-Pipe
-Apexi n1 dunk exhaust with titanium tip
-LMS Heatshield
-Optix LED underhood light
-TEK grounding kit
-DRL removal
suspension
-Tokico HP Blue Shocks/ Struts
-Skunk 2 Full Coil-over system
-Front strut bar
-Brembo Slotted/ crossed drilled rotors
-Stop-Tech pads
-19x8 1.75" lip Tork
-19x9.5 3" lip Tork
-Faulken 215/25/19
-Faulken 235/35/19