Well like ive mentioned before, i have to get ride of my rims. I really dont want to cause i really REALLY like them, but its not going to work unless i get some spacers and extended bolts. Instead i would grab a decent set of wheels now, and opt the expensive wheels for the Tein SS suspension im looking into pickin up next weekend. When im ready, ill follow a fellow IS friend and get a custom wheel design..looked Great! i sometimes see them in my dreams, and is a Great step towards total customization to My baby!
this is what i have on my car now, Ikon 18''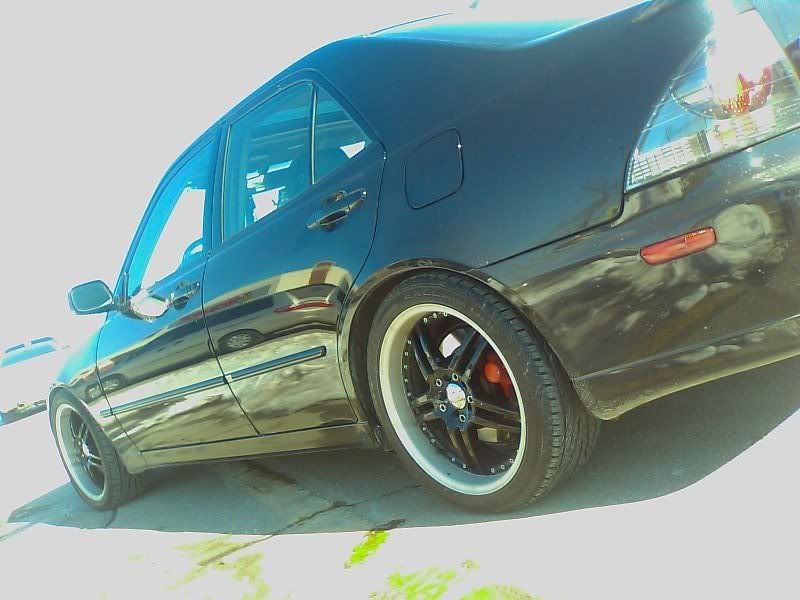 here is one set a friend showed me..good price i just dont like that many bolt holes exposed. i dont think they have a cover.. what do you think of the brand?