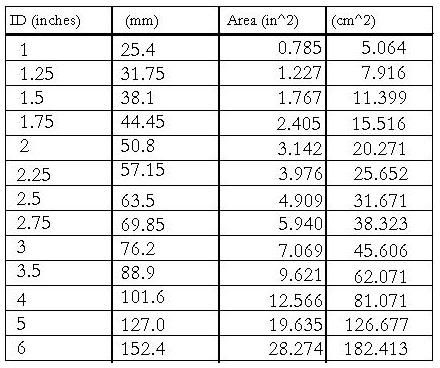 This graph shows that exhaust area is not linear as you go up in diameter.
For example, if you wanted to match the flow rate of a single 4 inch pipe, you would need dual 3 inch pipes! So if your thinking that you want dual pipes, and are considering doing 1.5 inch, you should realize that you will actually flow more air by going with a single 3 inch pipe.
just food for thought.