The purpose of this thread will answer all your questions for a AR5 swap into a IS300. I will cover part lists, Questions and answers, and at the end a Installation. There is many options and variables to doing a transmission change on a IS300. We will start with the bare bones parts list, these will be the basic must have for doing the swap.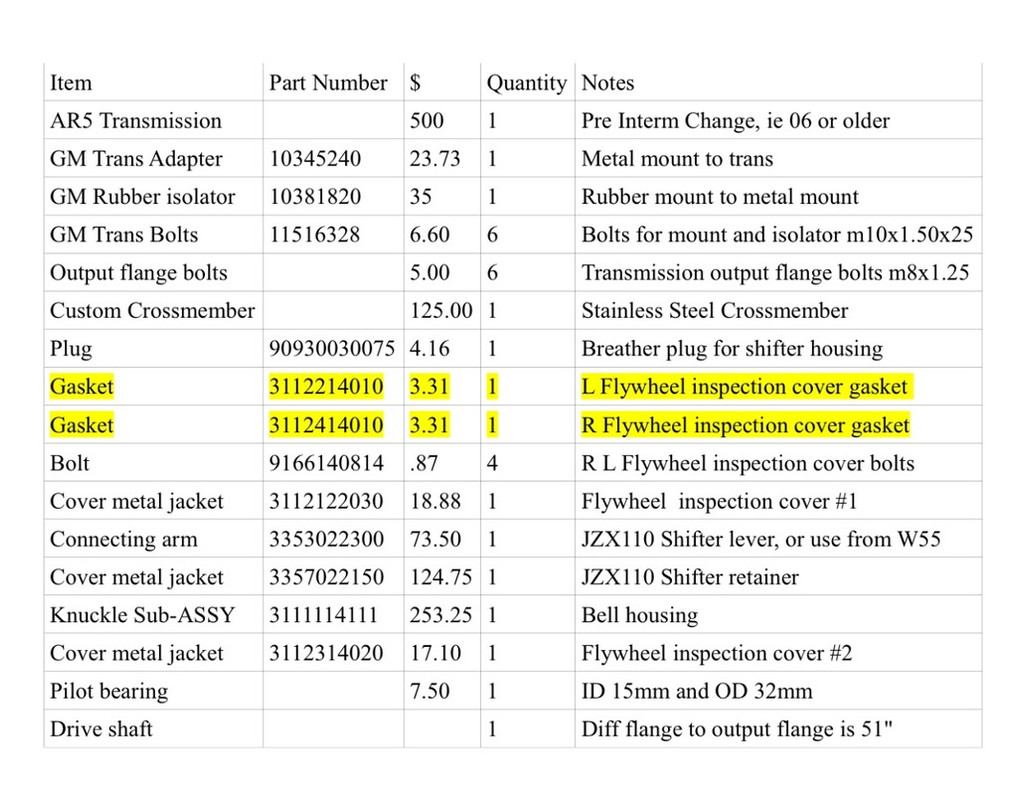 *NOTE, this part list may contain parts you already have ie; transmission bracket, islolator, bolts etc. You will need to look at what came with your donor AR5 transmission and use some common sense to order what you need.*
**The highlighted gaskets i could not find, but are part of the original installation for the inspection plates so i left the part numbers in the list**
Now that you have the basic must have list, now you have some choices to make. The AR5 and the R154 engage the clutch very differently, you need to choose which system you are going to use, because it will directly affect which clutch you will need to buy.
Option A. The AR5 comes with a bearing retainer that uses a bolt on internal slave that engages the clutch by pushing on it. This is a all in one system, but may require the swap to a larger bore clutch master cylinder, similar to the size used on the solstice "3/4". If you chose this option you can use the W series clutch components, this list is for you.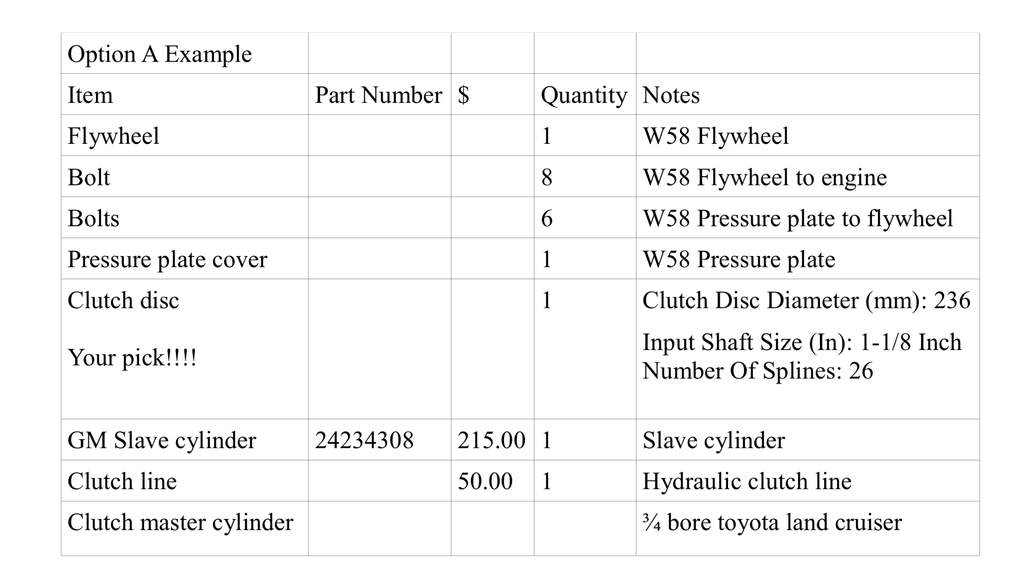 Option B. The R154 comes with a bearing retainer that use a external slave and pull fork to engages the clutch by pulling on it. This system has many parts, but may be the most familiar. If you choose this option you can use R series Clutch components, this list is for you.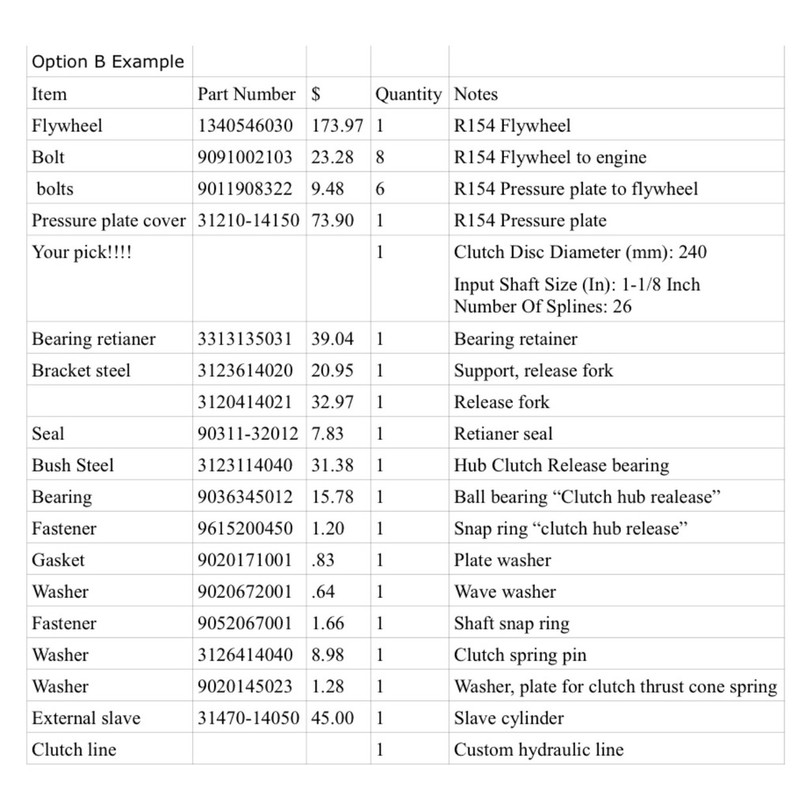 But wait thats not all then there is the aftermarket, where choices are endless, I will cover 2 that seem to be most popular
Option C. Spec and clutch masters, make a multiplate clutch system that both use a internal slave that is made for the r154 retainer. Spec is a very complete kit it comes with your clutch disc, flywheel, pressure plate, slave cylinder, and clutch master clynider. Make sure to special order for a correct clutch disk.!!!! Clutch masters kit comes with the same minus the clutch master clylinder. So this set will vary but all require the R154 retianer. This is a light list, since there are too many variables to make it complete.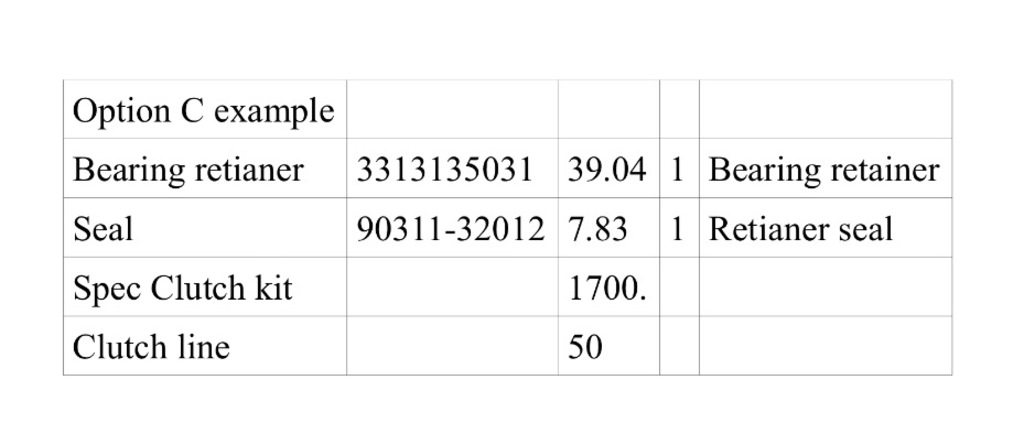 Option D. OS Giken, makes a movement alteration kit, that is compatible with the r154 bearing retianer. This kit coverts the r154 external slave movement into a push style. This I would consider a middle ground between the above choices, you still have your external slave, but you do not have to buy a lot of small parts. This is a light list, since there are too many variables to make it complete.

Now that we covered the part options, you should have a much clearer ideal of your parts list.
Now lets cover some questions about the AR5
Q. Do i need to buy a certian year AR5?
A. Yes! the 06 and older use a traditional bottom mount. 07 and newer use a side mount system that connects to the solstice differential, this would not be ideal for the IS300 and will require additional work.
Q. Do I need to trim the input shaft?
A. No, there is sufficient room to fit.
Q. Do I need a custom pilot bearing?
A. Yes, ID 15mm and OD 32mm Driftmotion sells one.
Q. Do I need to buy the shifter JZX shifter cover plate?
A. Yes! If you want to have your shifter line up correctly for IS300 application
Q. Do I need to buy the JZX Shifter?
A. No, you can buy a JZX shifter "more straight" or a W55 shifter "slanted slighty towards driver". Or alternatively use a aftermarket w55 shifter.
Q Do I need "special" clutch disk for the AR5 Spline?
A. Yes R154 flywheel Clutch Disc Diameter (mm): 240 Input Shaft Size (In): 1-1/8 Inch Number Of Splines: 26.
W55/58 flywheel Clutch Disc Diameter (mm): 236 Input Shaft Size (In): 1-1/8 Inch Number Of Splines: 26.
Q. Do I need A custom crossmember?
A. Yes, for a no compromise solution the custom crossmember is the best option, you simply use the AR5 mount and isolator and it is direct bolt in. It can be found on a poplular auction site.
Q. I have a automatic transmission, what other parts do I need?
A. I have another thread that can help answer question for auto to manual swap.
http://my.is/forums/f88/auto-manual-swap-wiring-ecu-cc-nss-clsw-trac-snow-now-smogged-ca-434112/
Q. I have a Manual transmission, what other parts do I need?
A. The main thing a manual car will need is to wire there speed from the abs instead of from the transmission. Here is a thread that can help you.
http://my.is/forums/f114/how-abs-speedo-rewire-v160-swapped-iss-02-5spds-412759/
Q. Do I need a custom driveshaft?
A. Yes, AR5 does not use a slip yoke, It mates to a 100mm cv joint. Driftmotion and driveshaft shop both make adapters to convert to 4 bolt flange. You can modify your two peice driveshaft, or get a one piece telescoping driveshaft. Transmission output flange to diff flange is 51" but you should always measure yours to verify!
Q. Lots of parts seem to be discontinued, where do I find them?
A. Amyama trading company is a good site to find parts, often times at greatly reduced cost. Shipping can be a killer, so try to get it in all in one order!
Installation
Here a installation guide for my setup "option D" Many steps will be the same for all other options.
Remove AR5 bellhousing, slave cylinder, and shifter cover,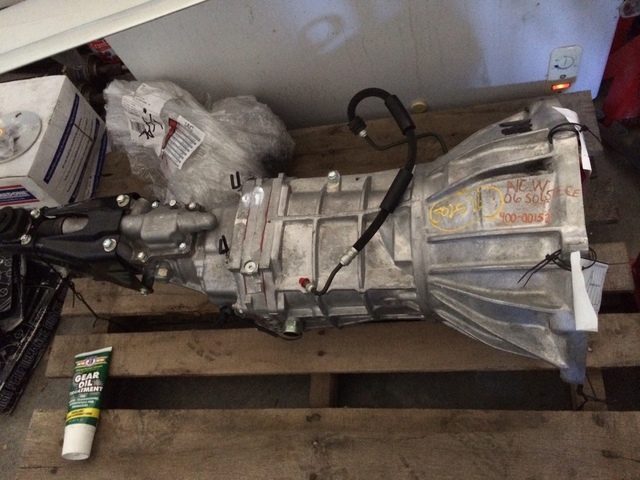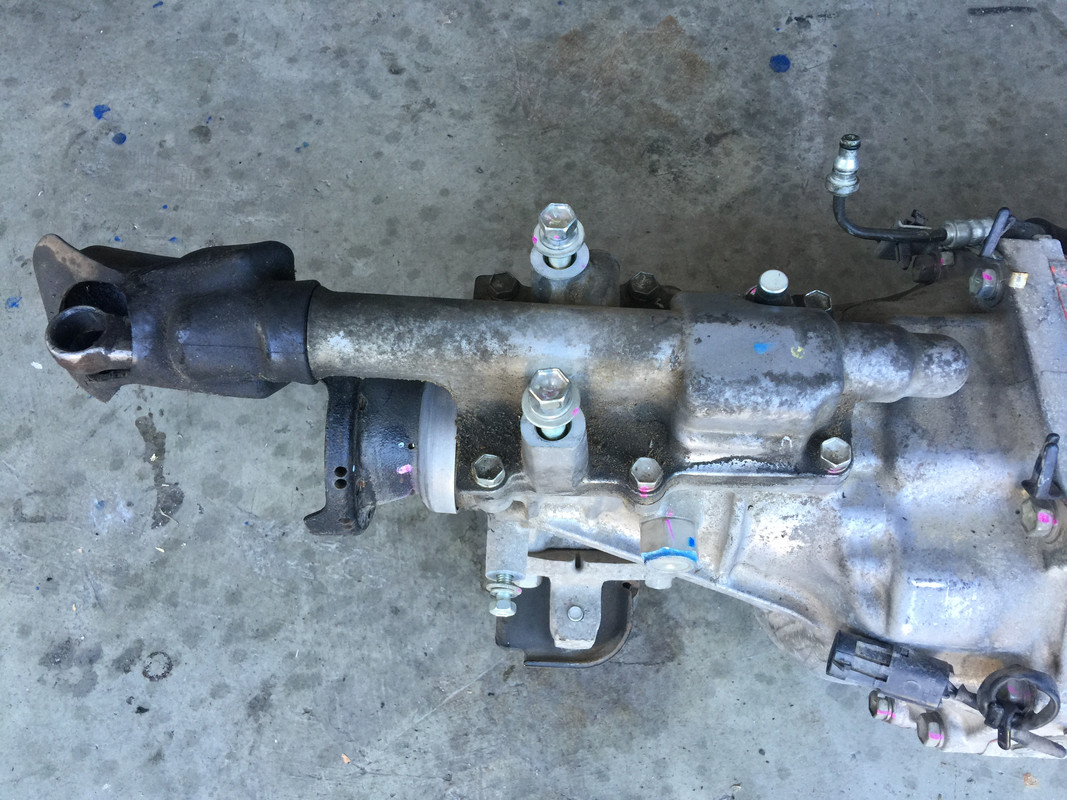 Install 2jz bellhousing, and jzx shifter cover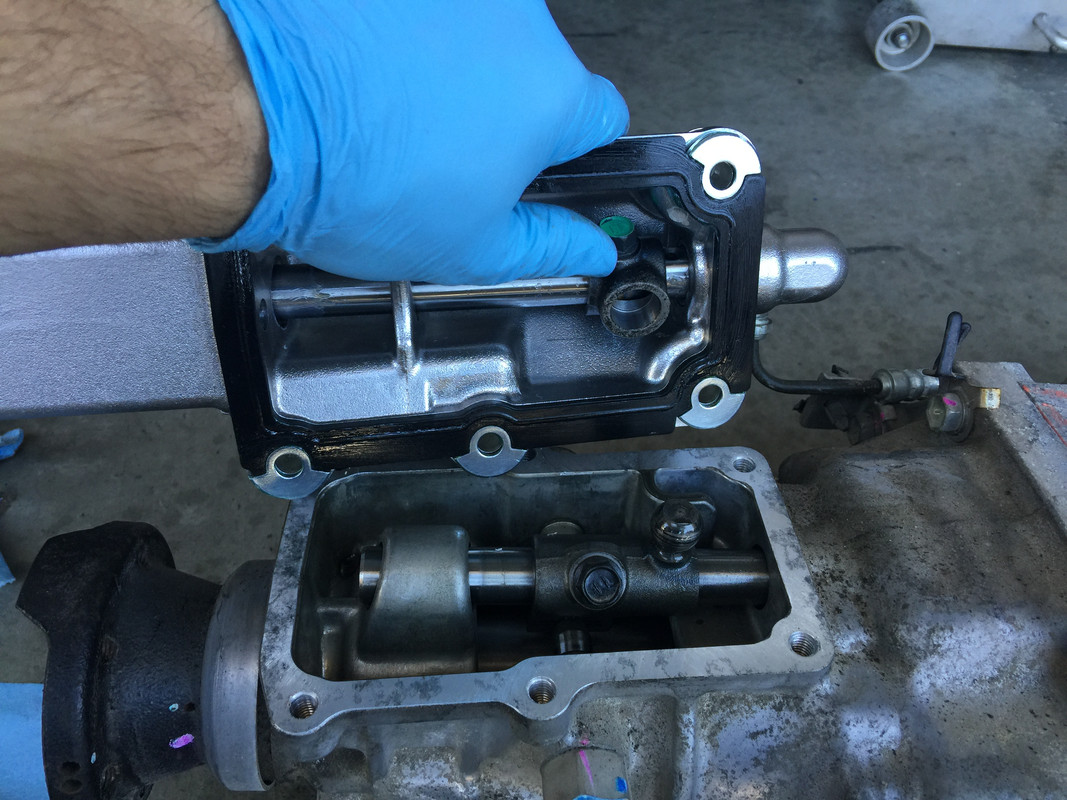 Install breather plug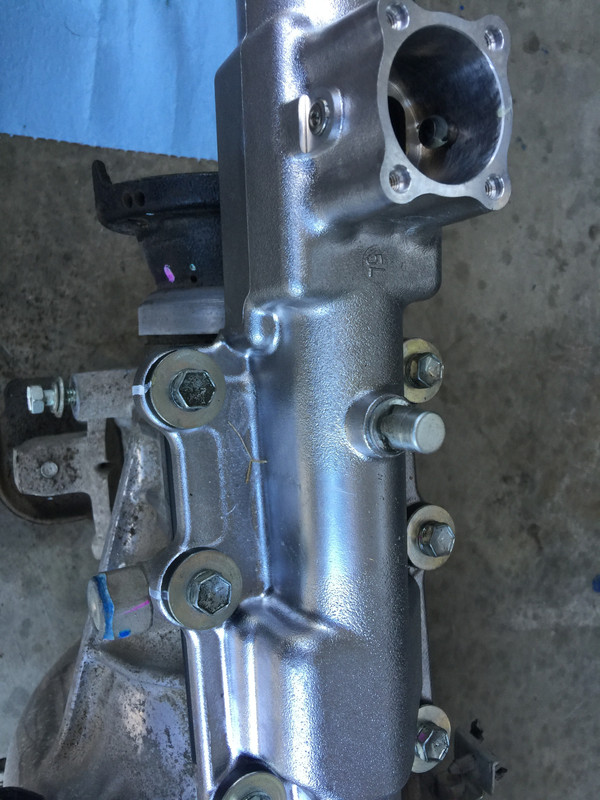 Install R154 retianer seal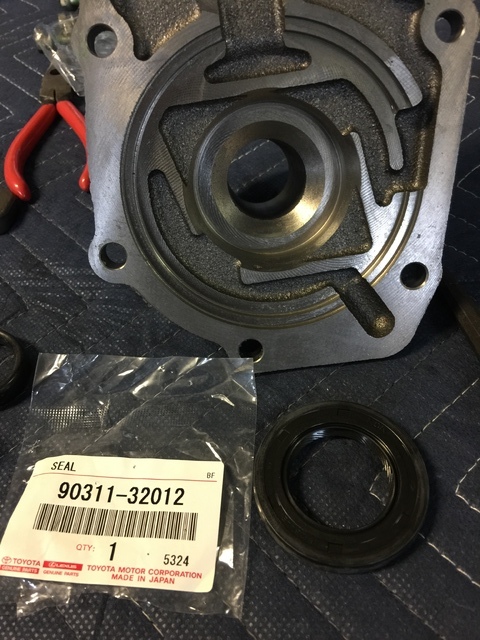 Clean up, and apply fipg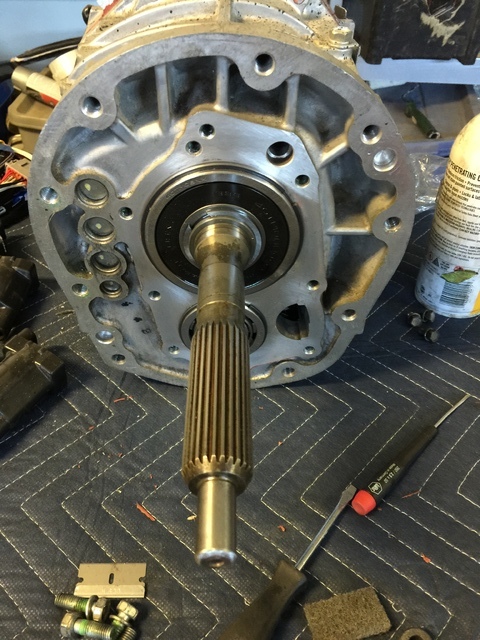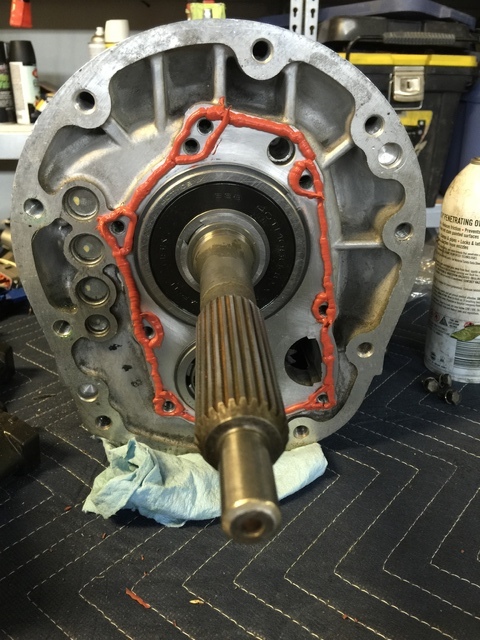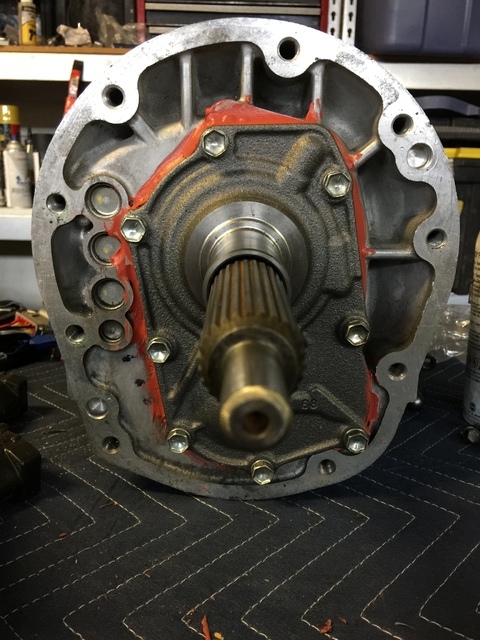 Install movement alteration kit
Install pilot Bearing, I got mine from driftmotion, but all you need is a pilot bearing with a ID 15mm and OD 32mm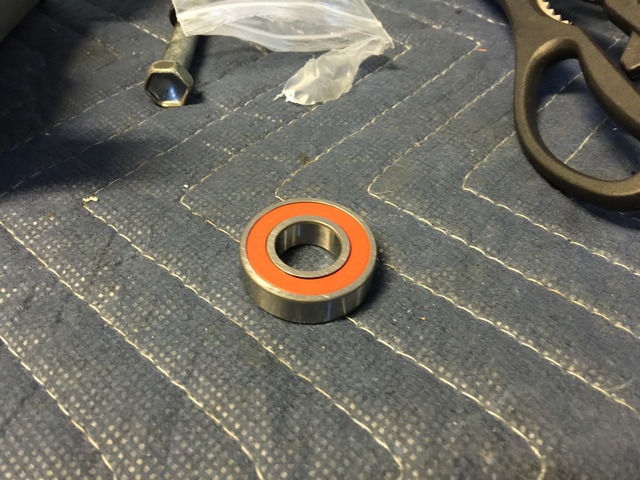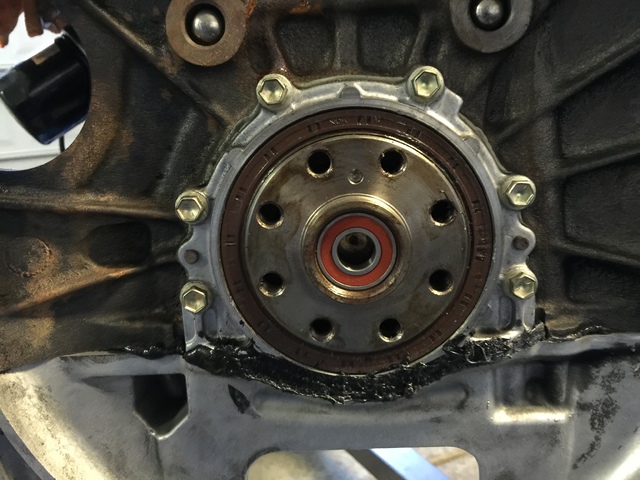 Good time to do your rear seal!
Install your flywheel, torque bolts to your hardware specs, ie arp will be different than stock.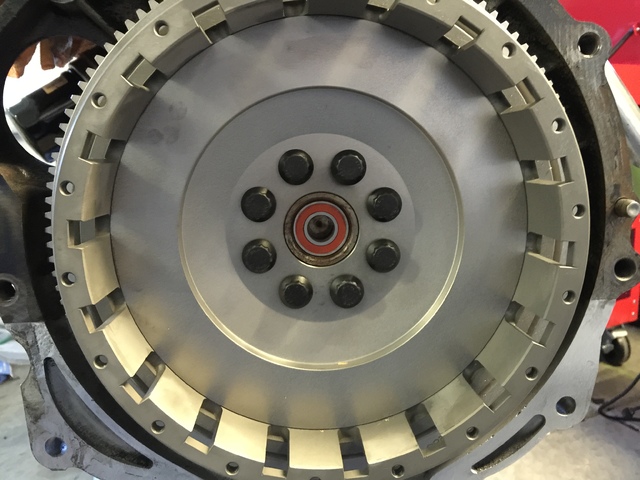 Insert alignment tool and install clutch disks and cover plate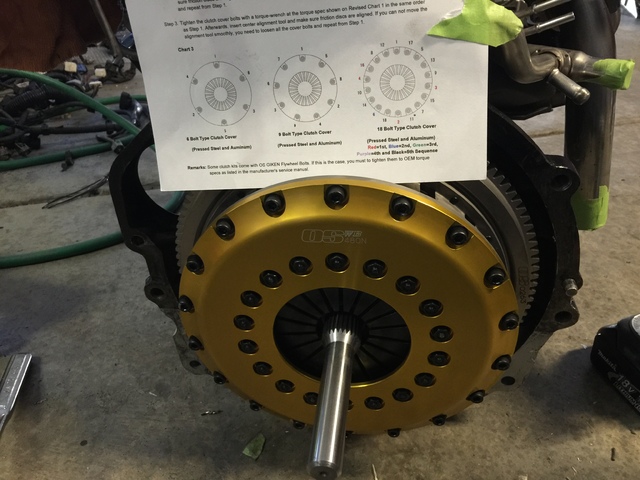 Install transmision to engine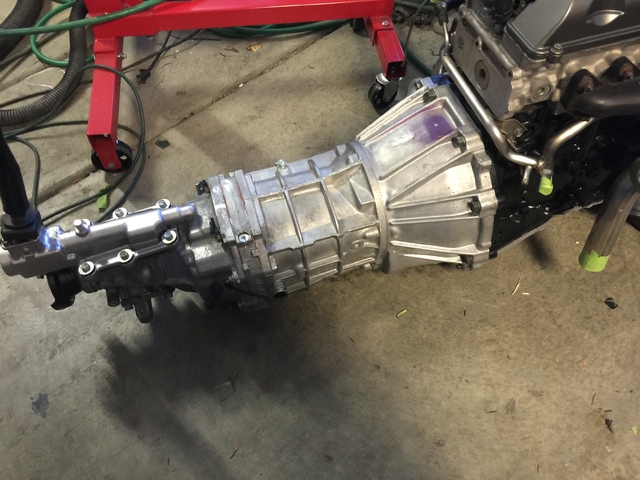 Used some spare connectors for the reverse light.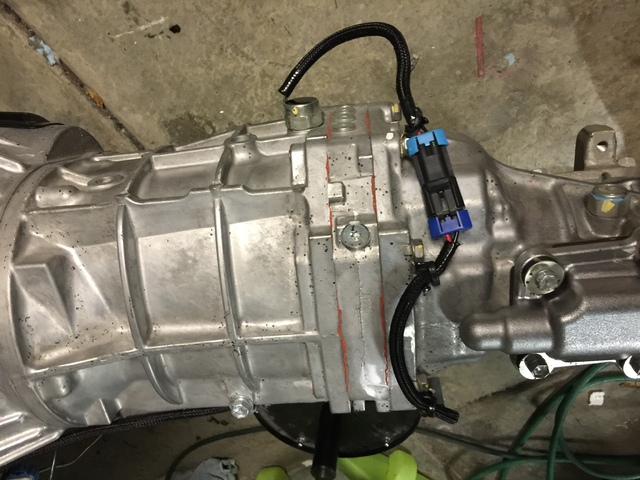 Swap slave shaft for movement kit shaft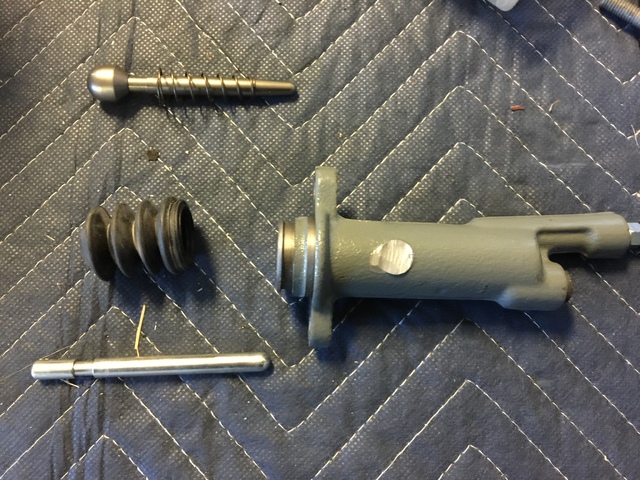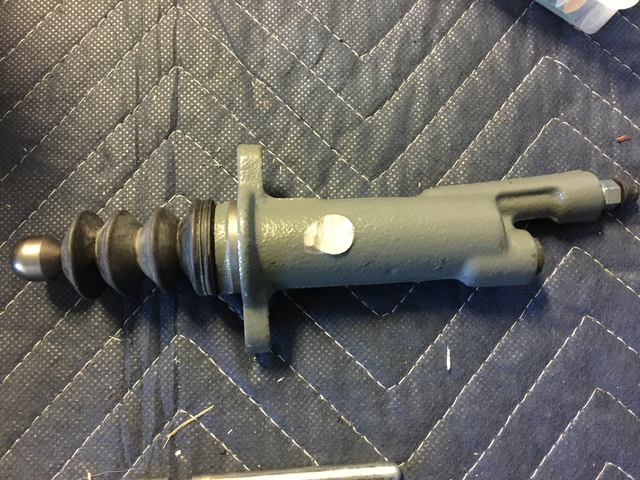 Install cover plates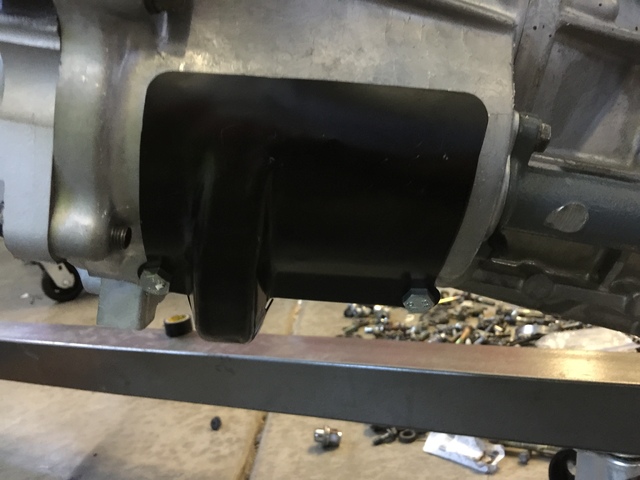 Install slave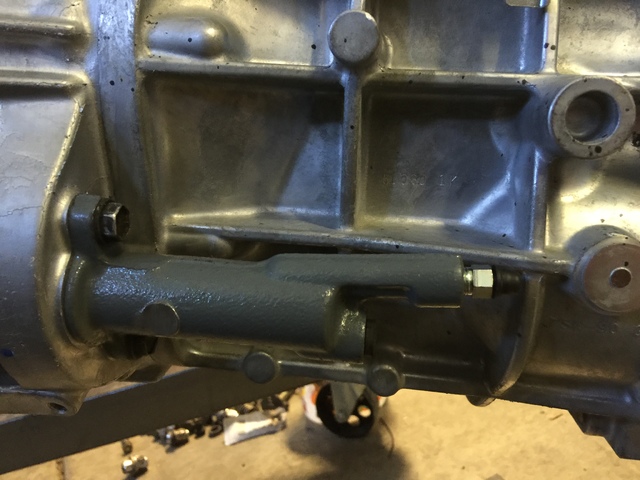 Trim AR5 Isolator bolts, always have the bolt on before cutting,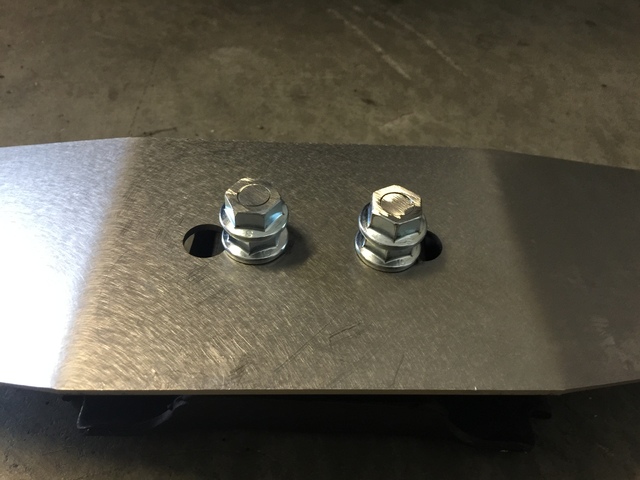 Install AR5 Metal Mount, isolator, crossmember.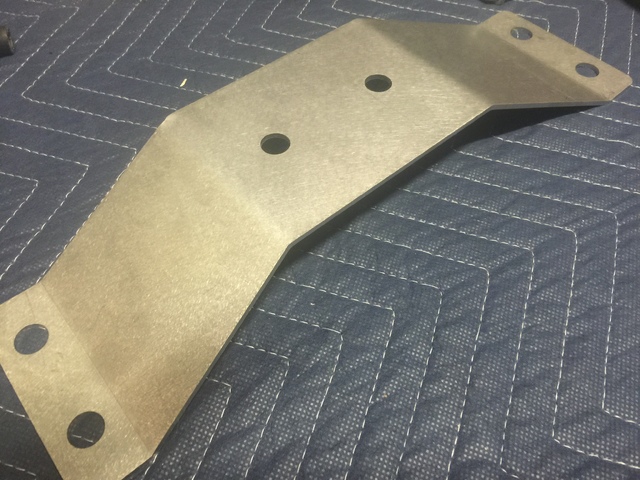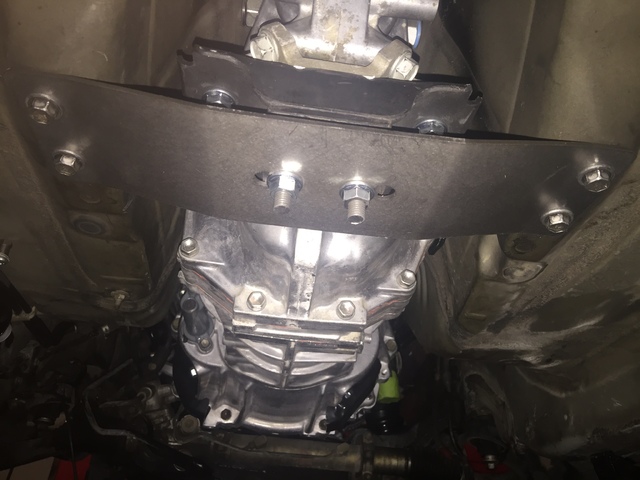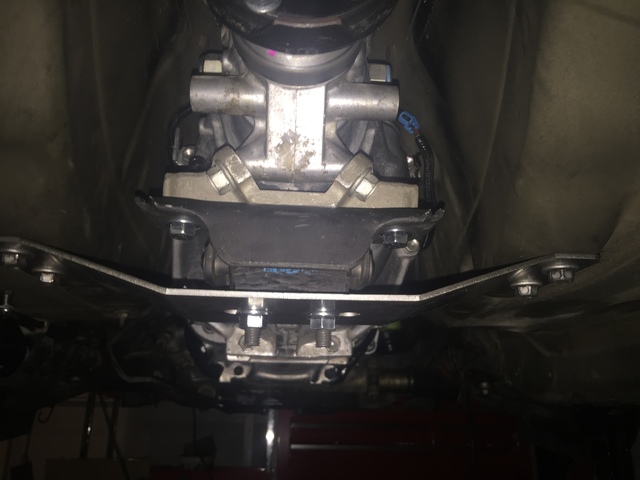 Install Driveshaft, clutch slave line to master cylinder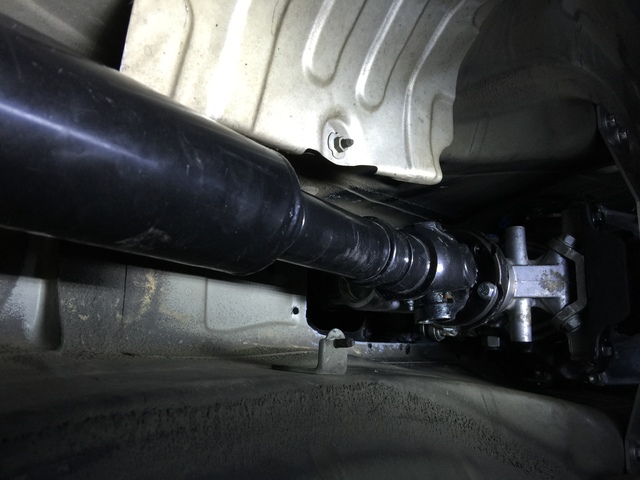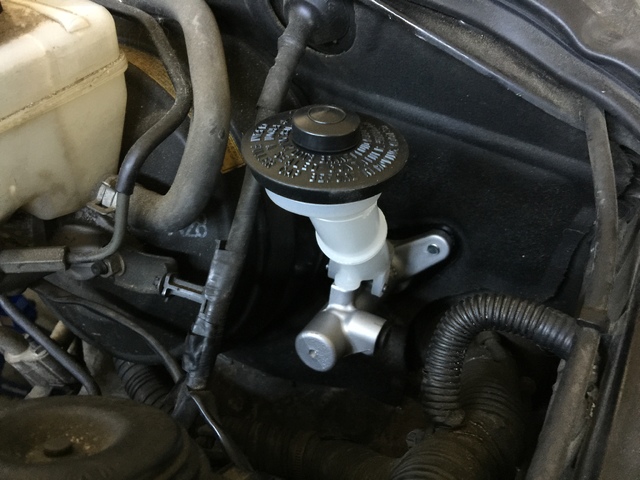 Install shifter