-----------------------------ORIGINAL POST----------------------
Alright I wake up at 7am because I planned to detail my car at my friend Chris's house. Ofcourse i go to Autozone and pepboys first and bought clay bar and siwrl mark remover 2.0. It took me until 4pm to finish everything. Meg wash-clay bar-meg wash-swirl-nxt I even polished the stock exhaust and it ended up turning up chrome.
Anyway...We decided to take a photoshoot with my friend Ardel. We it was us 3. IS300, RSX-s, RSX-s. We drove around yadda yadda and chilled. We found this one place that was great for night pics so we went back there at 10pm. After that we headed to the eastlake canyon area to take pics and to drive around.
Im sorry if this thread doesnt make any sense but my head is killing me right now...
After everything I decided to head back home. And then I slowed down a bit on telegraph canyon road to wait for them and next thing you know BOOM! I get rear ended by my friend's RSX. My friend flew off the curb and his car is a wreck. Im thankful to God that we were both alive.
The border patrol came to help us out and call the police. I was such in a big shock. If It wasnt my friend that hit mt i wouldve hit the guy in the face. But we talked to the cops and our parents came and what not. Also...WE WERE NOT RACING!
Everyone is FINE (for now) just a few minor injuries. Its a shocker. My emotions were so mixed up I didnt have any emotion at all...Here are some pics of the accident. Ill post the pics of the cars when im in a good mood to look at my old baby...
Theres jsut so much i would add but this gets to the point.
Ill post some pics of before the accident. They came out nice.
Dont mind my home in my trunk.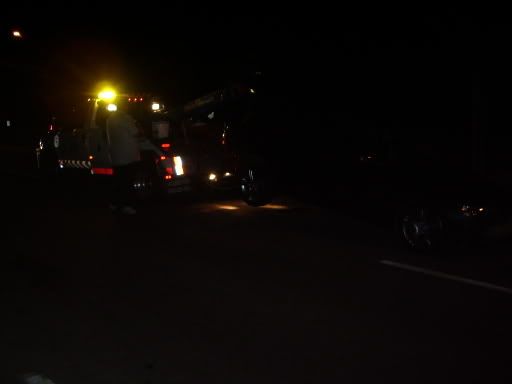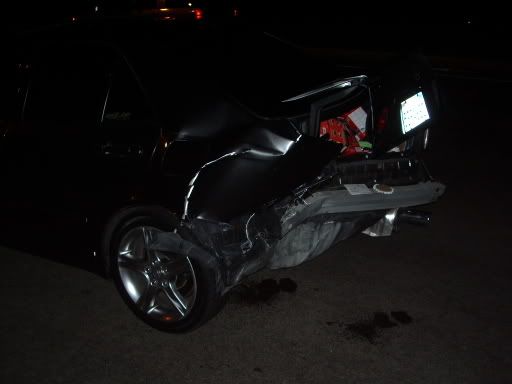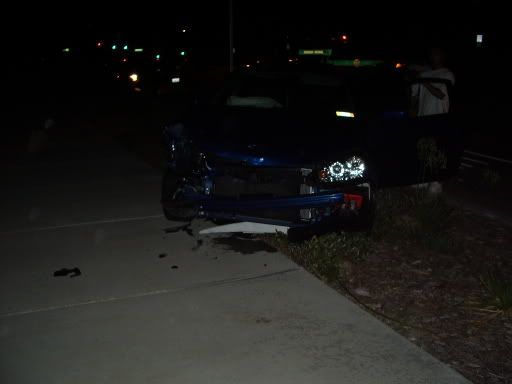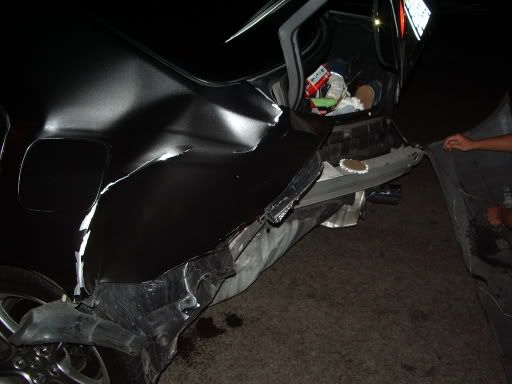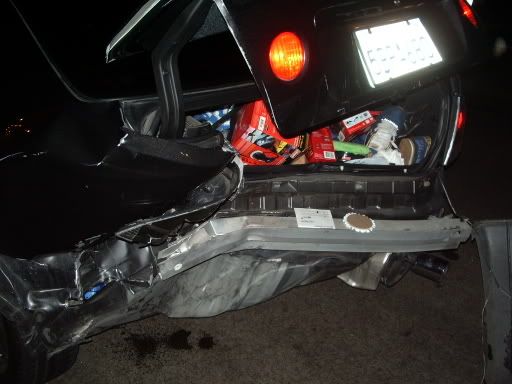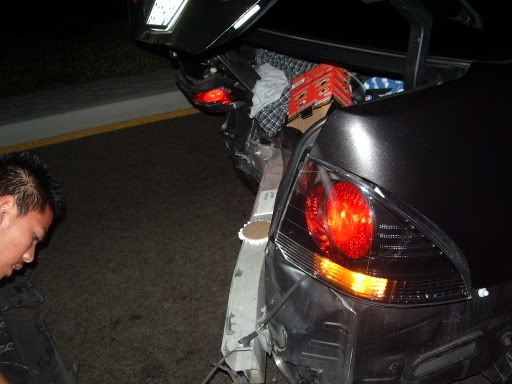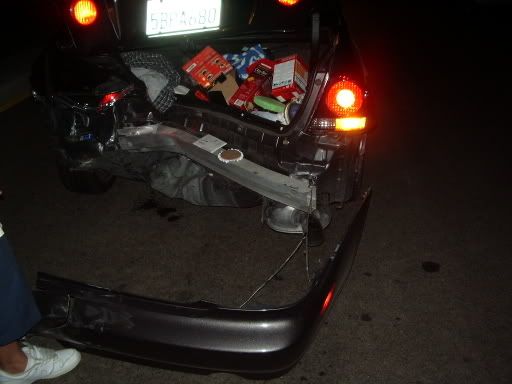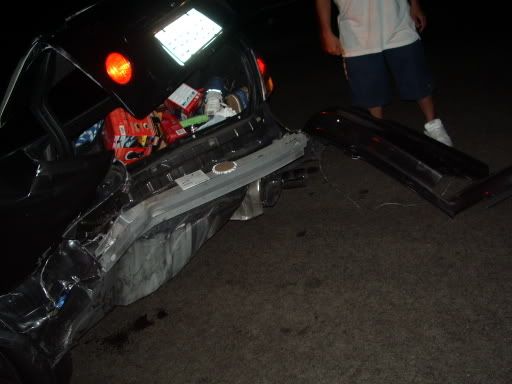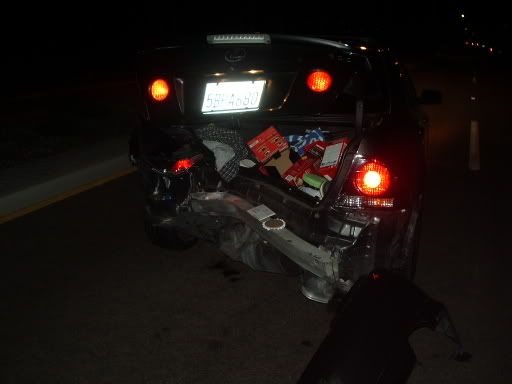 I took off the front bumper because i knew the tow truck was gonna mess with my new front lip...yes NEW. Decided to keep all the parts. SOrry!
And to think i sold a lot of my peronsal belongings on ebay just for this car...now its gone. wtf
I cant believe this just happened...i spent so much time and money on the car and it can be taken away within 1 second.
-----------------UPDATE------------------
Just got a call today and the car is under repair at a local shop. All the parts are going to be brand new coming from the Lexus dealership and they are under order right now. Its going to take about 2 months to get it repaired. Im thinking of trading it in for another IS300 but im not sure yet. I have to see if the car feels the same and looks the same. Ill keep everyone updated.
------------------UPDATE #2 8/2----------------------
Got a call today from the insurance company saying the car is not repairable anymore because they found a few more problems. So the im just wondering if theyre going to let me get all the after market parts out of my engine?
----1+ hour later----
So i just came back from the shop and man that guy was being a dick. Never go to greensomething i forgot the ***** ass name but the owner can kiss my fuckin ass. His representative was fuckin tight like backing me up on getting my personal parts and what not. but then when the owner ssaw me with my hear shield he started bitchin how he didnt agree on it. In my head im like man are you a dumbass its held with 2 bolts and then i told him. he then said i didnt agree on it but just taking out your air intake. So i took the heatshield anyway that bitch. I got my intake and heatshield back. I decided not to ge tthe header because it would be a hassle. First we would have to tow the car to my house then do the work then tow it back to the shop. Thats just more money and might as well leave it in there. Anyway that black guy was cool overall but the owner is a fuckin bitch. Heres some pics of the car...
SO MUCH FOR DETAILING IT