It seems alot of ppl are asking for this, so here it is.
It is based on a 2001 since I have an 01.
Edit 6/27:
I just looked at the wiring diagram for 02+ The wiring color are the same, so this works for all IS 300
From OEM radio harness:
Ground: Brown
Constant 12v = Blue yellow stripe
Accessory (switched 12v) = Grey
Illumination = Green
OR
From cig lighter plug:
Illumination
Most of the time illumination is positive = green with silver dot
If that doesn't work then you need negative, use the green with white stripe.
From stock amp harness:
Front Right speakers:
Light green +
Light blue -
Front Left speakers
Purple +
Pink -
Rear Right speakers (high, not the woofer):
Red +
White -
Rear Left speakers (high, not the woofer):
Black +
Yellow -
You do not need to remove the stock amp to get to the wiring harness. Just take off all the bolts and pull it down a bit. It's really cramped up in there, and it's a pain in the f***ing ass to get in there.
Be sure to unplug all of the harness that feeds into the stock amp.
The harness is located on the far side of the amp (near the engine)
I believe there are 2 harness. If you do not unplug all of them, it will blow your after market stereo fuse!
T tap all the wires from the stock amp harness and run it to the head unit. There's enough space to run it right underneath and behind the glove compartment. Be sure to mark the wires so you wont forget what they are.
I highly recomend replacing the rear speakers, although it is not necessary since the high of the rear speakers are safe 4ohms.
If you are replacing your rear speakers, then I suggest running speaker wires directly from your aftermaket head unit to your rear speakers.
btw.. I didn't figure all this out by myself. Almost all of the info are here on the forum. I added more info and consolidated. So thanks to everyone here.
I finally contributed, I can die a happy man now
Good luck. Turn this into a sticky please.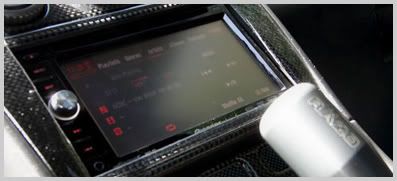 nice huh?
---
- Prescription eyeglasses for less at PaylessForGlasses.com -