NEW PROBLEM.. read the
bold
Anyways... I was just curious..
I have the mazzuri system, srt intake, hks hi power, and o2 sim installed for awhile now.. It feels to me like the car is slow now!! It has been running good when everything was first installed.. but now it seems like its just.. not up to par. Am I running rich? lean? I have no clue how to tell.. I have no SAFC or emanage to tune it so im guessing that is the problem.. When I reset my ecu it feels like its much better, but maybe it is in my head.. but then it starts to slow down again. I know modding equires a tune but I have no money to get a management yet.. is it possible to tune the stock ecu somewhere? <--noob
If anyone want pics of my setup jsut let me know[=
Chris
--------------------------------------------------------------
4.26.08
Ok wtf! My headers melted some wire in my car.. it looks like its a ground but can anyone tell me for sure? What should i do? I tried moving the wire around but its short and i still cant get away from my headers.. I thought maybe put a little heatshield over it.. but what do you guys think? What is it and what should i do..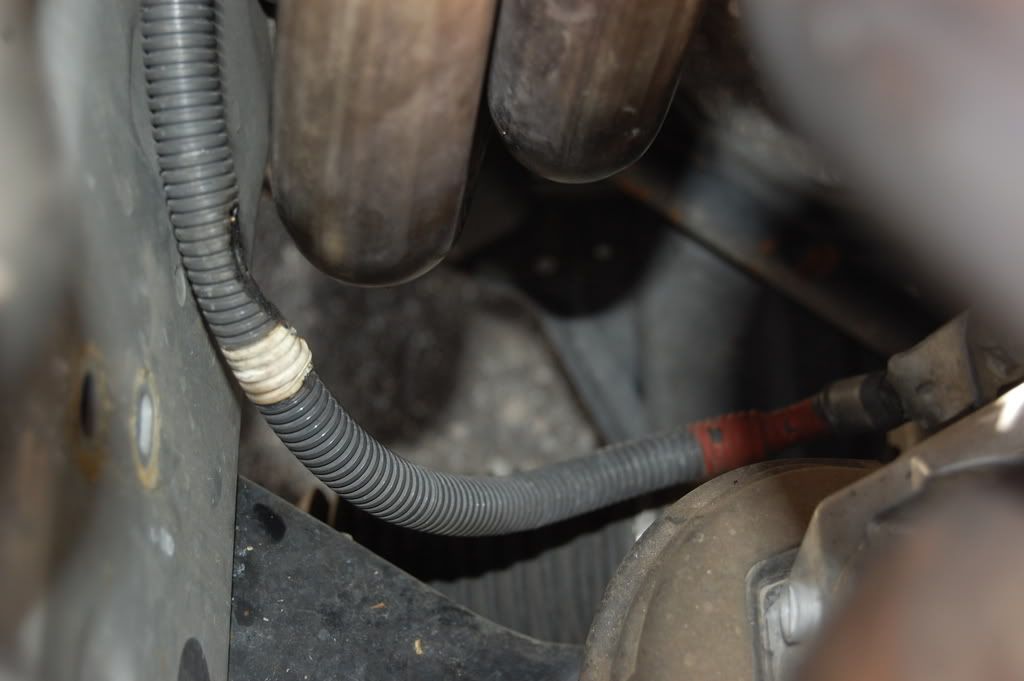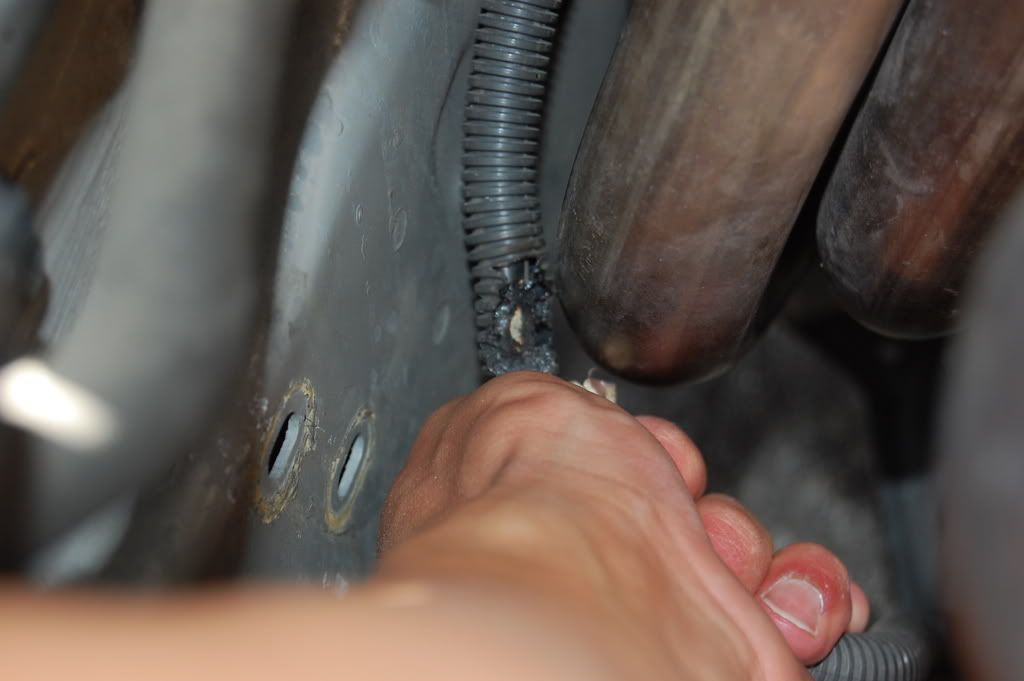 Also my engine oil is burning like mad.. I had to dump quarts in there every now and then.. i know its because of my headers.. but will getting a management fix that? grr so many poblems lately..