Most of you are aware of Aerocatch latches... these things are the best Hood pin latches ever...
Super clean when they are installed properly & ROCK solid, fully paintable.
SO here is my 1st try ever at installing these in my OG Area-51 CF vented hood :
This Area-51 vented hood has a glassed in hood latch & there's just no way I would run it without pins...
The hood already had holes from a cheap set of Hood pins so i had no choice where to mount these... i just had to cut it so the Aerocatch latches would drop in flush...
Basically you just locate a place to sink them into your hood evenly and symmetrically so they dont look stoopid, & using the Templates...Mark the pattern out & using your favorite cutting tool
( i used a dremel..) start cutting...
I cut well inside the line 1st & then ground the holes out to the line using the
small 3/8-1/2 in drum sanders on he dremel.... i kept test fitting everything often to make sure i didn't cut too much....
the bottom side of the hood cut outs...
I made a simple set of 'gaskets' to help seal the bottom of the latch against the uneven surface of the hood cleanly...
After cutting the top, I had to open up the bottom & drill holes to attach these using the bolts provided....it was kind of a bitch as you need to CAREFULLY drill all the holes in exactly the right spots as marked, so everything lines up around the latch & the bolts drop thru easily and as they are TINY..+ you need to open up the holes on the under side to be able to get in there with a tool to hold the nut as you tighten the allen head....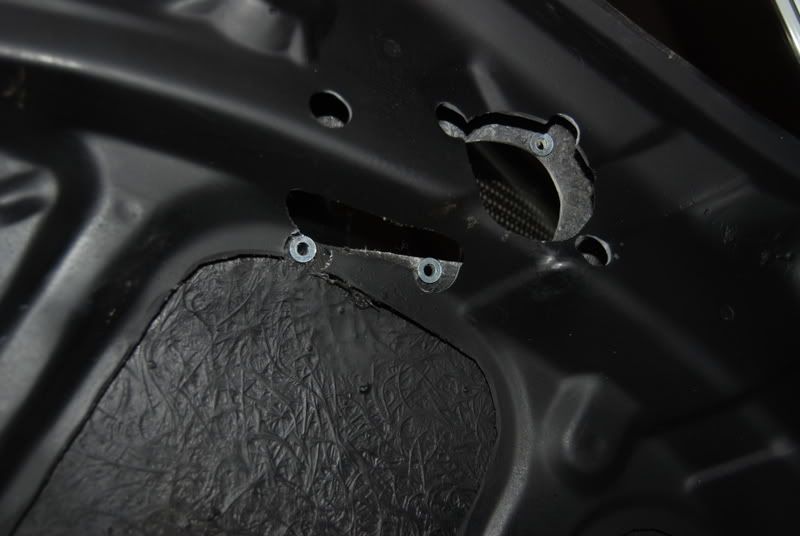 I preglued the washers to the Underside of the CF hood to make it easy to install 'em...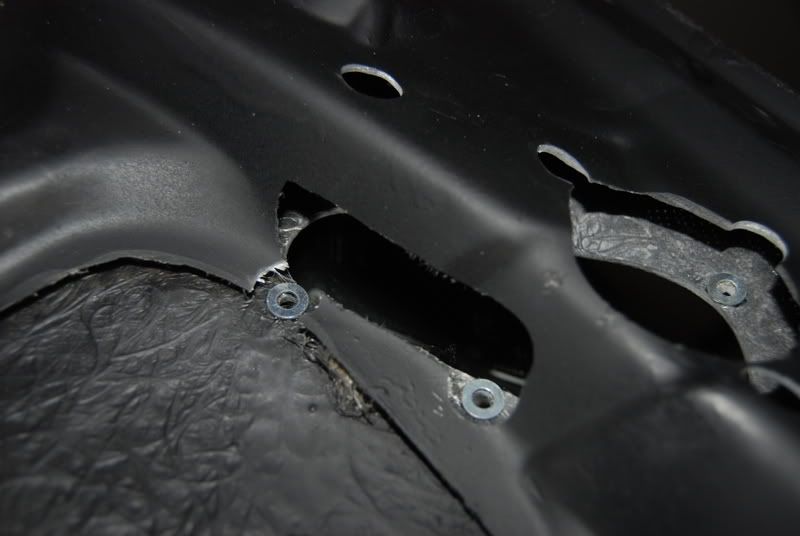 & bam... all bolts nice & snug & one done one to go.......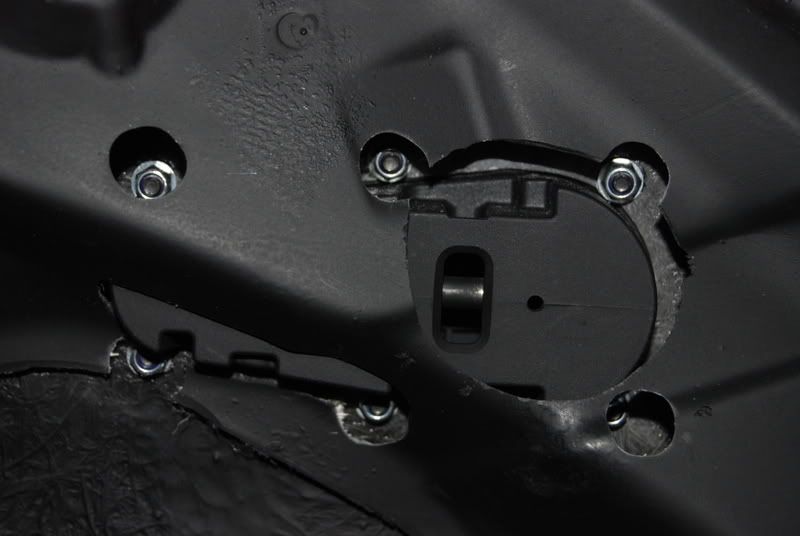 SOO clean!!! I love these things....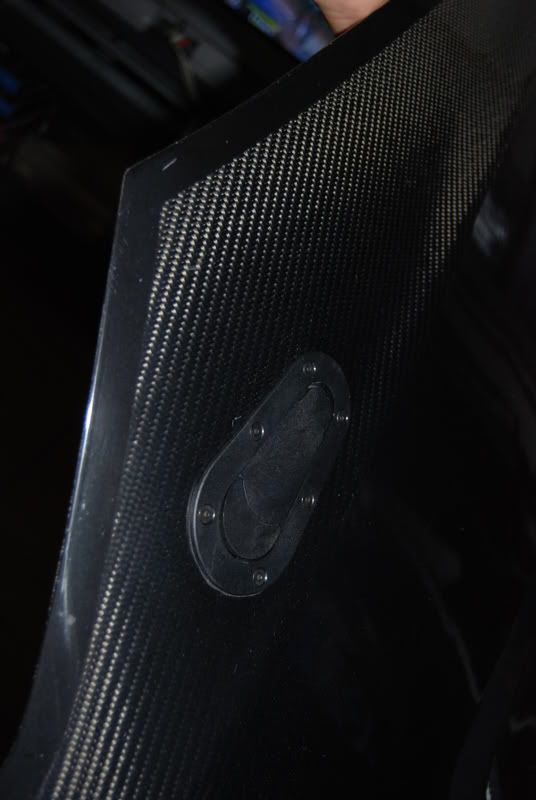 FIXED!!!