Discussion Starter
·
#1
·
from
http://forums.overclockers.com.au/showthread.php?s=&threadid=239770
Originally posted by Billzilla:
Here's a couple of pics, taken yesterday.
The engine bay is basically all done now, with just a couple of minor things to finish up.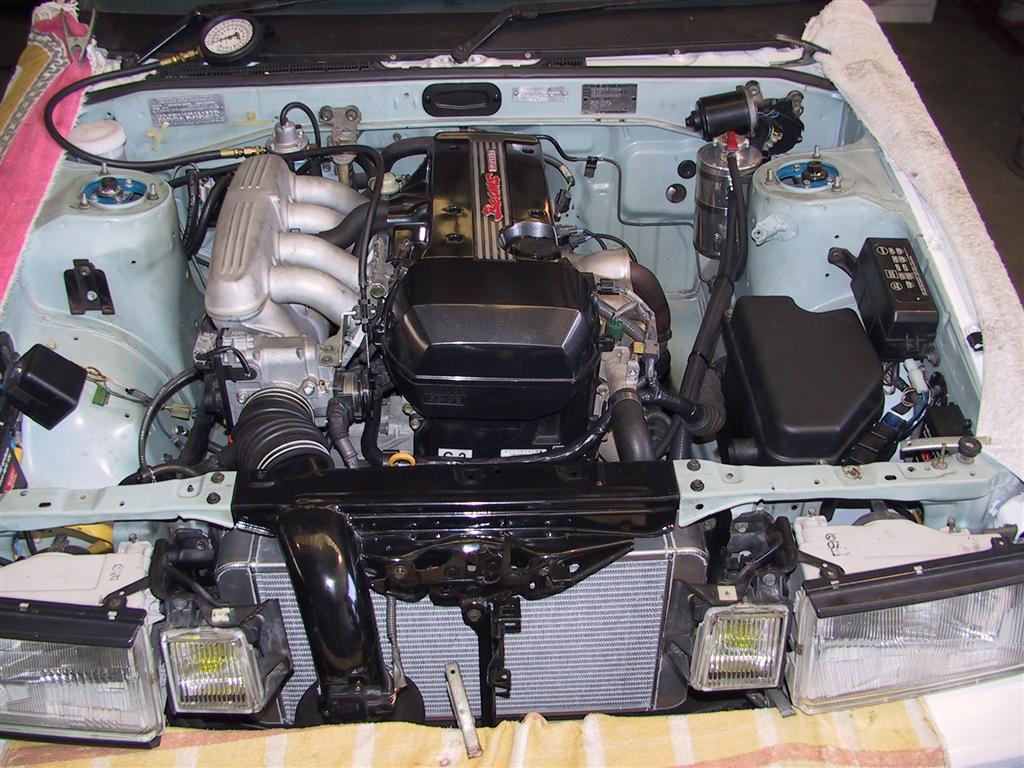 We were going to fit buttons to the existing AE-82 steering wheel I had in the car, but as it turned out the Altezza SXE-10 / RS200 one bolts straight on, so that's what it now has. (minus the airbag!)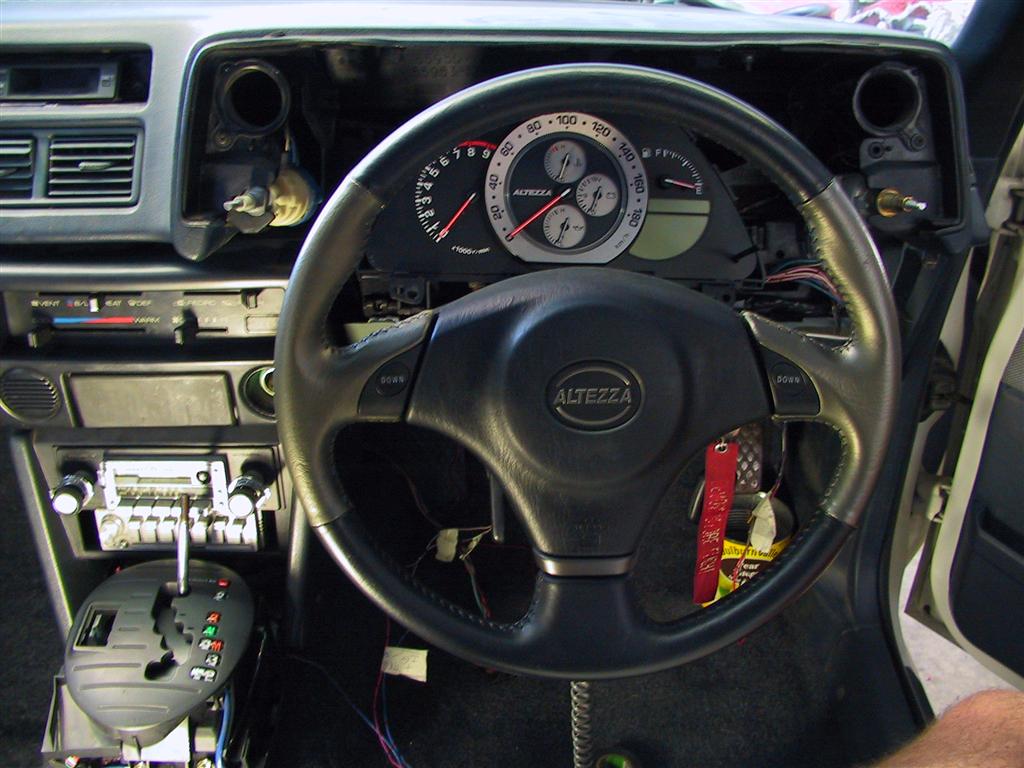 I gave the car a fifteen minute odd drive today and it's not too bad, though still needs a little fiddling to get it all right. The water temp behaves very well, but the engine has a few rough spots that we think we know the cause of. There's a slight lump to the idle, we're not sure if it's supposed to have that or not.
One of the problems is the fuel pressure, as we're just not sure what it's supposed to be. (The Altezza's have the FPR in the tank, not on the fuel rail)
It seems to run okay with 60psi, but we're still trying different settings.
The HID headlight work just fine, though I haven't tried them at night yet.
The radiator is a custom made unit from a local company, as is most of the rest of the water cooling gear from their off the shelf gadgets.
The EFI computer sits in that black box on the FL of the engine bay, and it's all been modified so that most of the relays sit in there out of the way.
The battery is one of those compact Odessy types, and it sits right under the inlet manifold.
The brakes are very bad at the moment, it just won't stop very well at all so we have to try some smaller master cylinders.
The dashboard is nearly done, and we can't get the Altezza fuel gauge working so we're sticking in the AE-86 one to the side of the Altezza panel. (The fuel sender goes to the bodywork computer, which then sends a multiplex signal to the panel. All too hard!!)
The speedo is also a little tricky, as the Altezza's use the ABS sensor from one front wheel to feed a signal to the ABS computer, which then sends a signal to the panel. We're working on how to get one of the ABS sensors working with one of the front wheels ....
So for the moment, my car has gone from about 340,000km odd down to 12,607km, and is there to stay for a while.
And oh yeah, I have to get on the lathe and make up a shifter knob.