Discussion Starter
·
#1
·
Since I bought my wheels before buying my BBK I was bummed to find I needed a small spacer. I searched around but couldn't find anyone making a 1 or 2 mm spacer. The smallest I could find were 3mm from some eBay seller. I ran those cheap eBay 3 millimeter spacers for the last 3 years.
Then luckily a local shop told me about these spacers they were making in 1mm and 2.2mm. So I went down to their shop and tried the 1mm spacer but still had rubbing so I had to use the 2.2mm spacer. I've been running them for the last 3 months and am very content with them. I used to have wheel vibration around 60mph with the old spacers but not with these.
Here are the specs for them:
- 5×114.3 (5×4.5) / 5×112 bolt pattern
- Accepts 12mm studs for 5×114.3 and/or 1/2″ studs for 5×112
- 73mm inner hub diameter & 145mm outer diameter
- Available in 1mm, and 2.2 mm wide (prototypes)
- 6061-T6 Aircraft Aluminum
- Waterjet accuracy and precision
Kyoei USA Fine Tuning Spacer Kits | Kyoei USA Official Blog
Here is a pic showing the two spacers. Ebay on the left Kyoei on the right.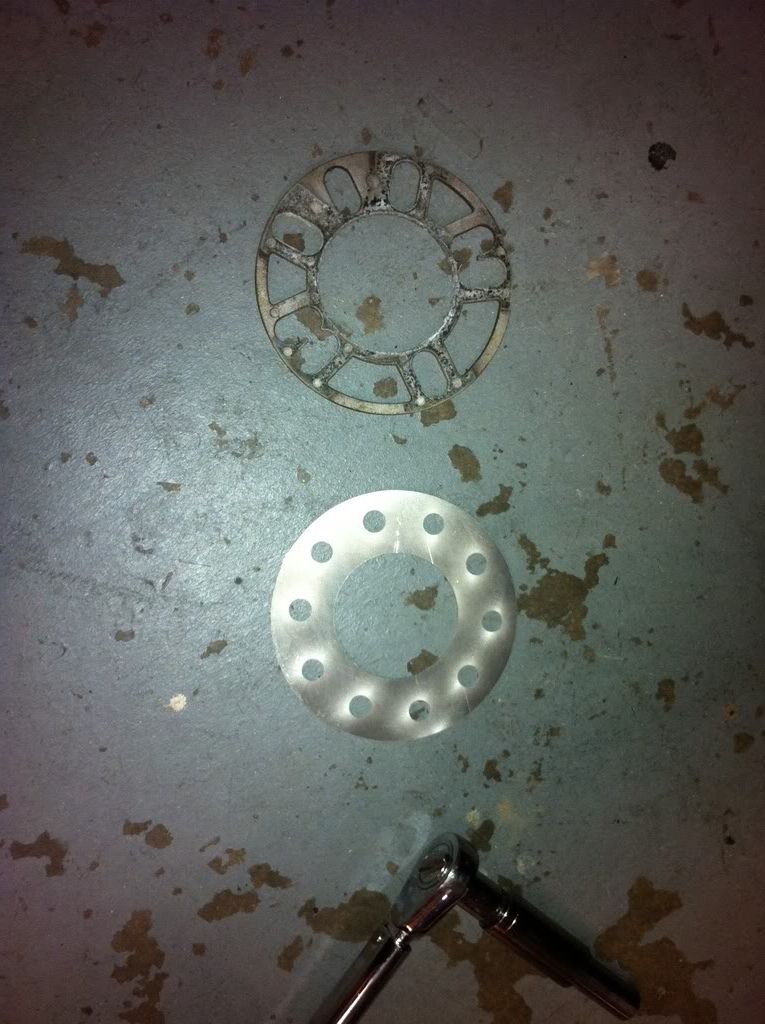 I had a super hard time trying to show the gap between the caliper and the wheel spokes. This pic turned out the best out of like 20+ shots(click to supersize):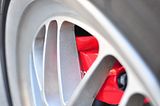 Don't mind my dirty wheels