**UPDATE ON PAGE 4**
-----------------------------------
Hello everyone, my name is Ryan Hostetler and in a small shop in Tampa,Fl I am restoring and mildly building a 2001 IS300. I say restoring because this particular IS has had 2 previous teenage owners that loved ebay parts and cutting wires. Not to mention it has a rebuilt title...This car was jacked up!
-----------------------------------
This restoration and build started last August when a piece of a large oak tree fell and totaled my 2004 IS300 SportDesign.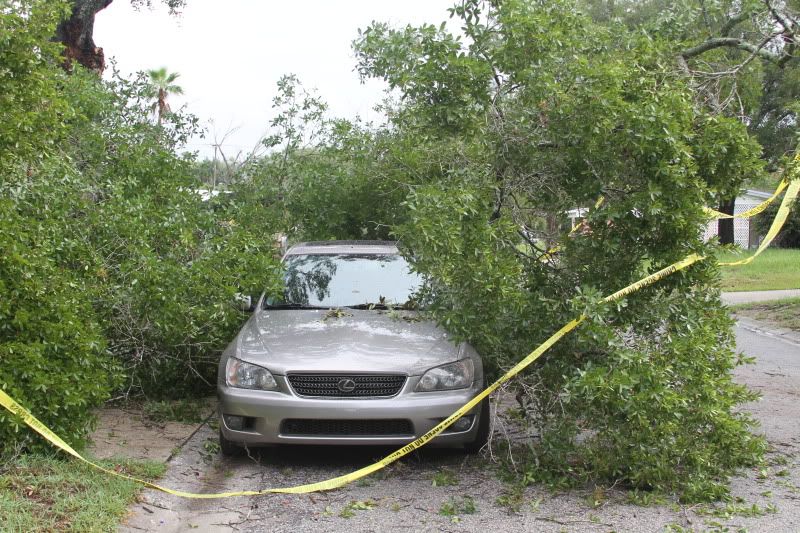 Well, my cut-rate insurance company didn't cover this type of thing but I battled the property owner's homeowners insurance and got $8,700 out of them. That was fine with me because I was lucky to get anything at all and I only paid $9,200 for it in the first place. Oh, and I got to keep the car too.
So with my new found wealth, I went on my search to find another IS300. I came across this online...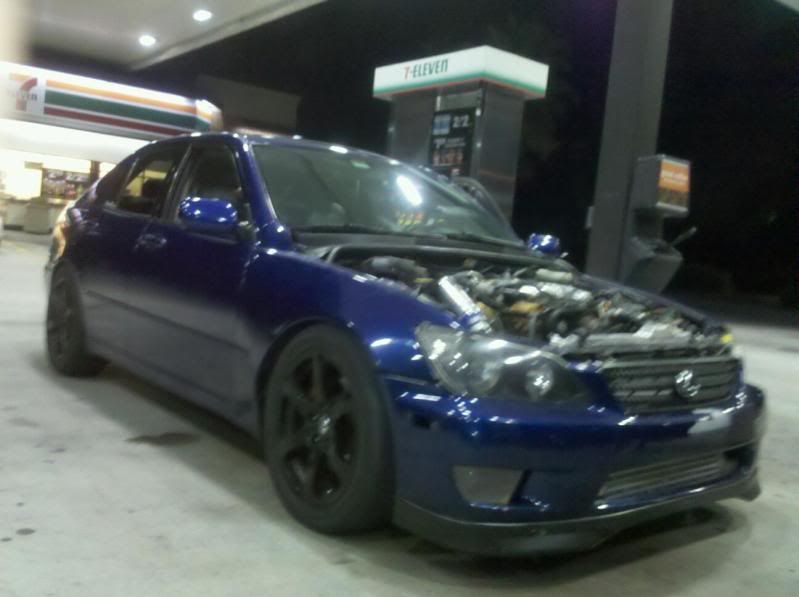 The seller was a 17 year old kid and was asking $8,000. I looked it over, oil leaks, ebay turbo parts for days, fence post welded as an exhaust....pretty much jacked but the body and interior still looked good. It has a rebuilt title from getting hit on the passenger side wheel at a stop sign. I ended up talking the kid down to $6k. It's sad but that was the cheapest IS300 around at the time. 6 hours after I bought it, it started popping efi fuses left and right. 2 days after that, the electric fans shorted out...
When the fans went out I took it off the road and started working on it at my small 900sqft shop in Tampa,FL. That is when I started to find out how jacked up this car really was...
Here is a quick list of parts that had to be replaced...
Engine
Transmission
Front and Rear suspension subframe assemblies
Front and Rear bumpers
Driver and Passenger side fenders
Headlights
Engine Wiring Harness
Engine Main Room Harness
LOL!
Lucky me I still had my perfectly good, crushed, 2004 SportDesign parts car. so I started swapping stuff and quickly found the differences between 2002-2005 and 2001 IS300's. Mostly electrical, so none of the harnesses worked with the 01. Had to hunt those things down, still looking for an 01 engine harness at the moment.
After pulling the engine out of the 01, I found it had a 1jzgte block w/ 2jzge head...wtf??? The 2JZ-GE VVTi that was in the 04 had 125k miles on it, so I decided to do a fresh rebuild on it with upgraded internals and bolt on's.
Here is a current list of parts for the car...
Custom JE Forged Pistons (stock bore)
JE Pro Seal Rings
Brian Crower H-Beam Rods
Brian Crower 272 Cams
GTE Head Gasket
OEM Oil Pump
OEM Valve Seals
Blueprinted using OEM Engine Bearings
Head Hot Tanked, Decked, and Spec'd for the 272's
Borg Warner S366 Turbo
Tial 50mm BOV
Tial MVR Wastegate
3" Down Pipe
SRT 3" Exhaust
Custom -10 Fuel Rail
Fuel Injector Clinic 1100cc Injectors
Fuel Lab FPR
SRT Dual Fuel Pump Hanger
Walbro 255 Fuel Pump (x2)
All SS Braided Hose
Oil Cooler
Transmission Cooler
AEM V.2 EMS
AEM Wideband
Prosport Boost Gauge
Prosport Oil Psi Gauge
Prosport Oil Temp Gauge
Optima Battery
SRT Valve Body
18x9.5 SSR SP1's (Swapped over from the 04)
There is probably more but is not coming to mind at the moment...
The car sits at my shop still stripped inside and out. Im still waiting on a few parts to get here before I can start putting her back together. I will update this thread as the project comes together. Below are some pics of the car and a teaser of the S366 and intake manifold I got back from polishing last week
Thanks for looking!
-Ryan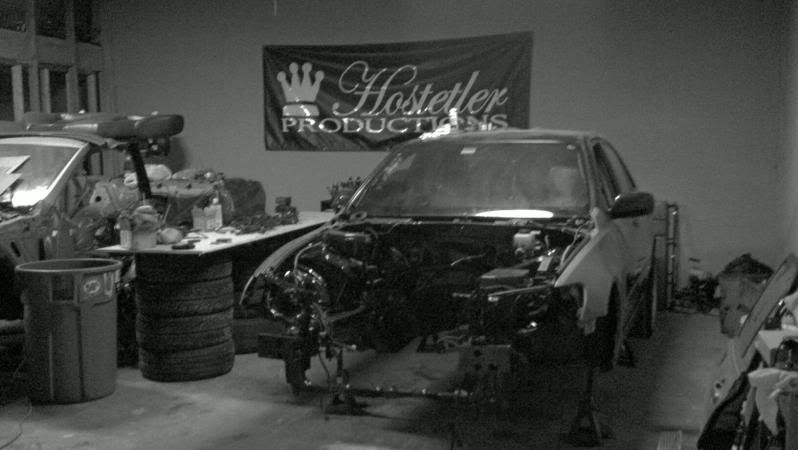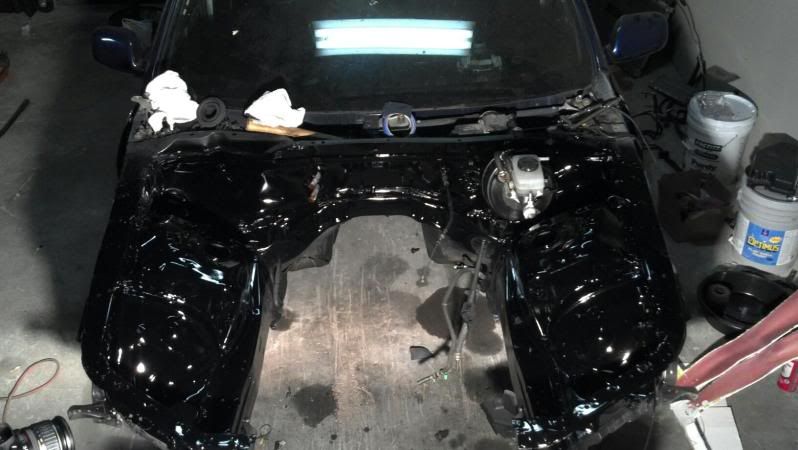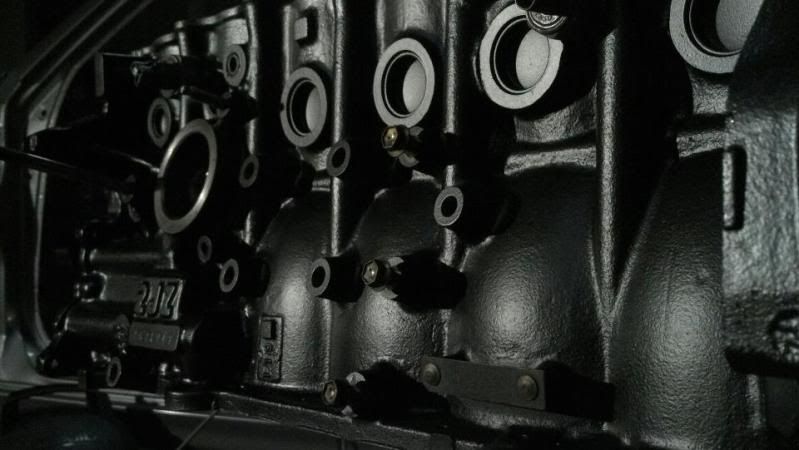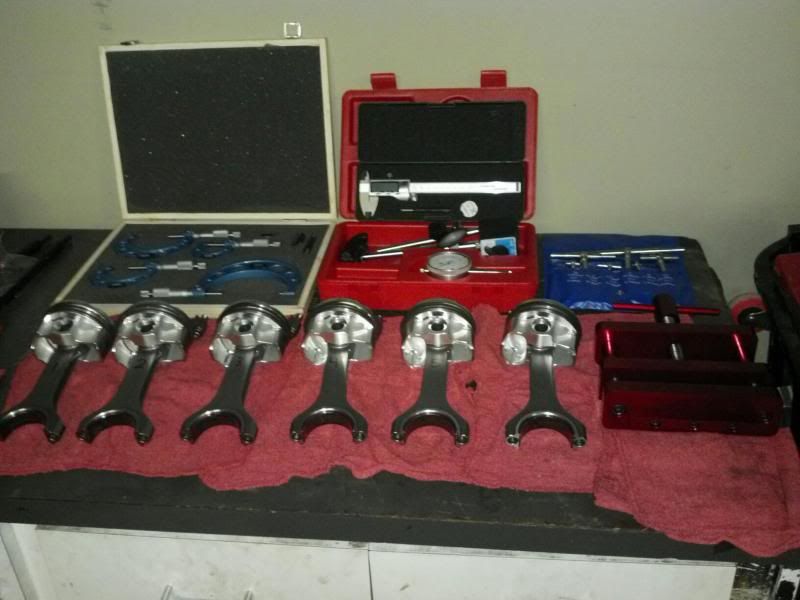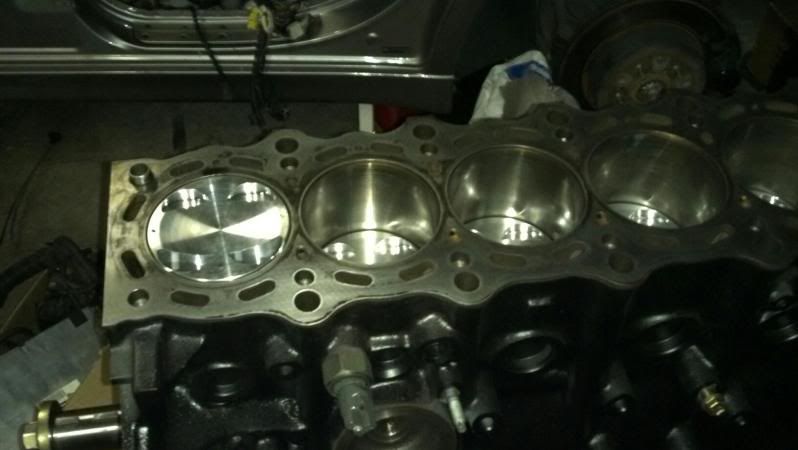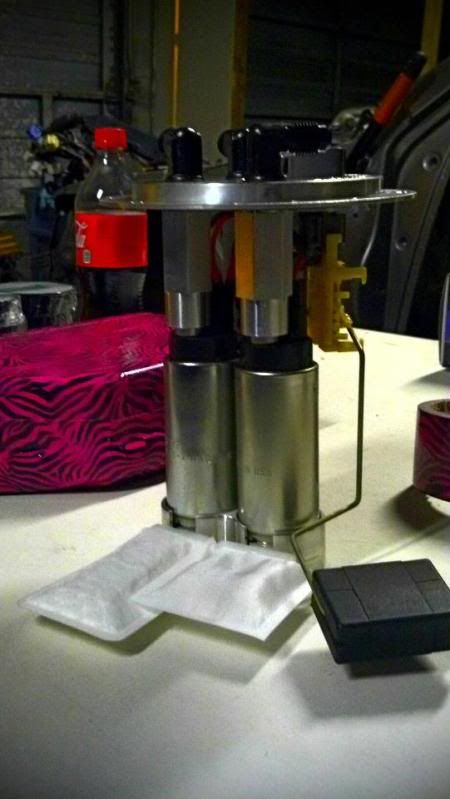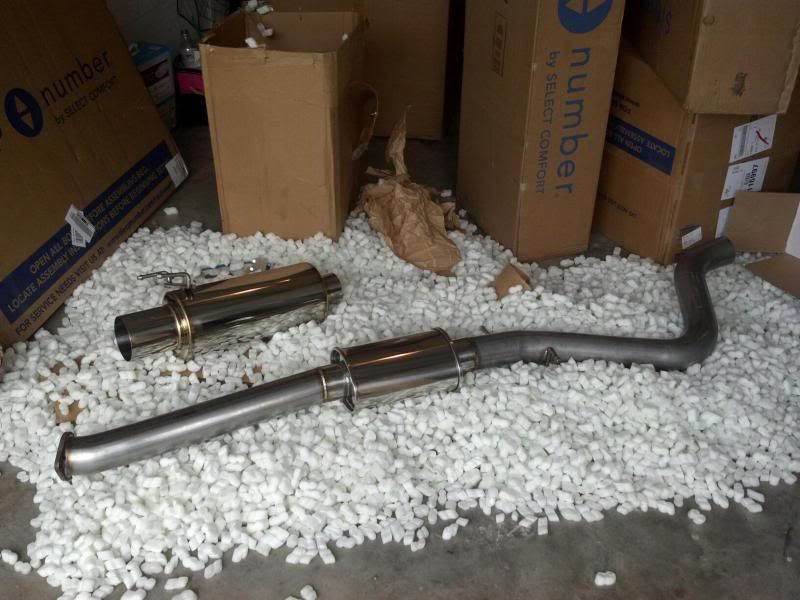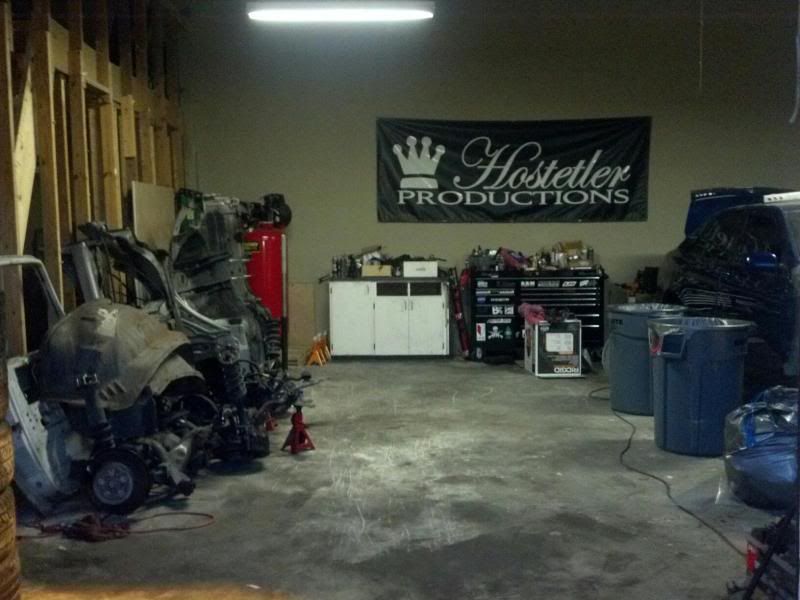 **UPDATED PICS**
Merica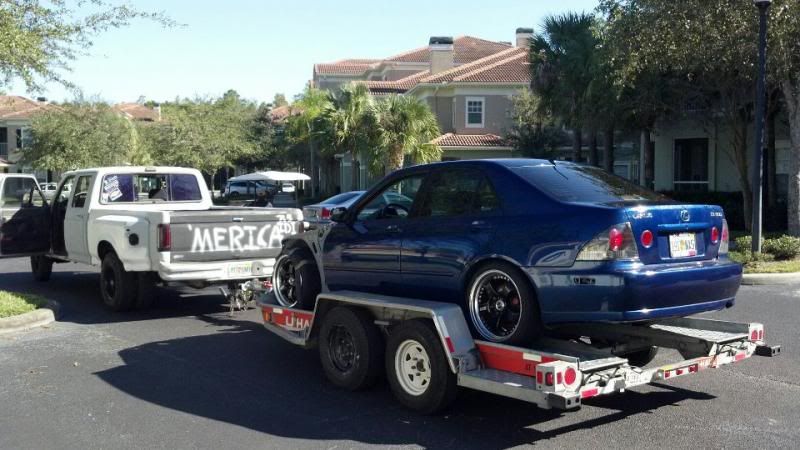 Home Base

Old and busted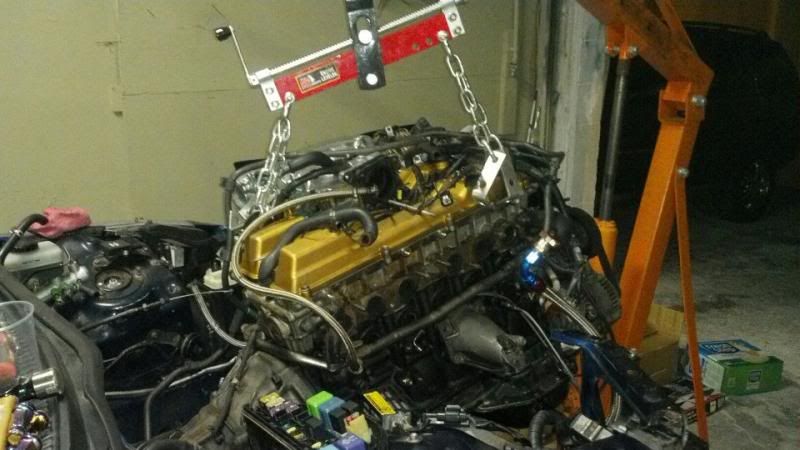 Re-do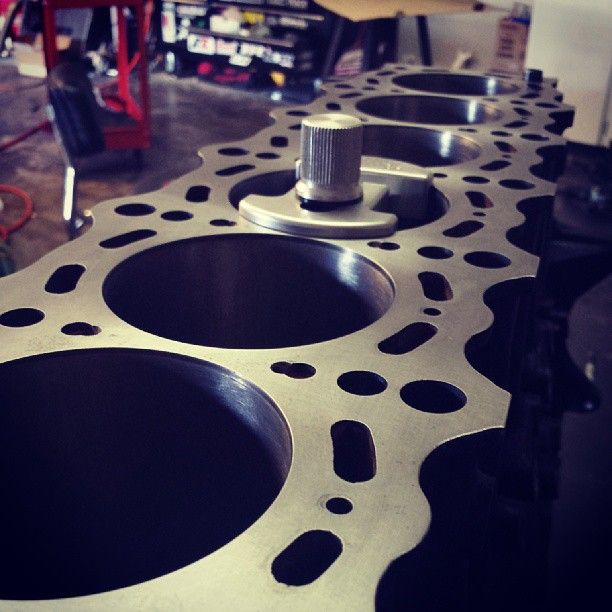 Block Party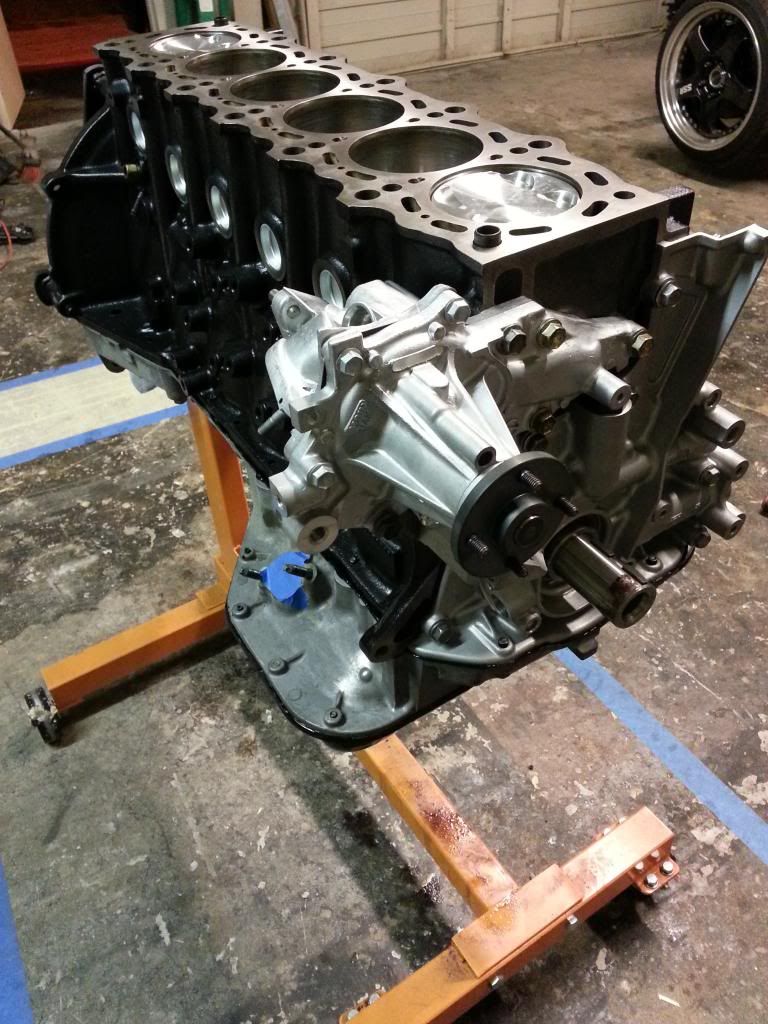 If Edelbrock sold a 2JZ crate engine, it would look like...
Will it blend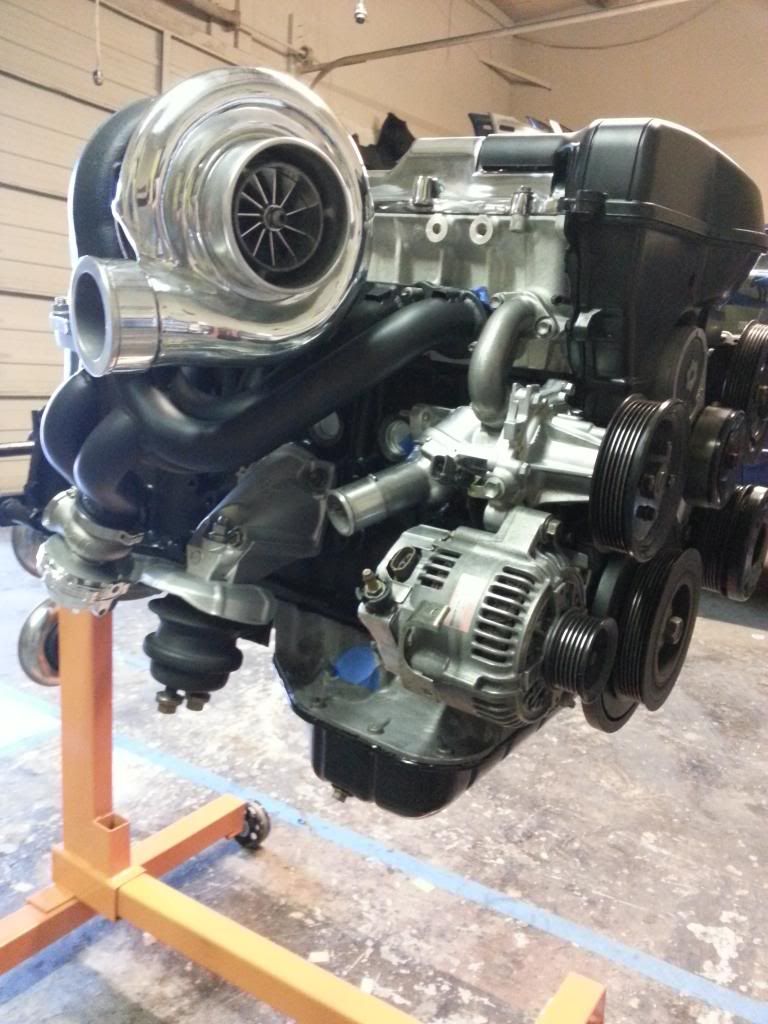 Touched up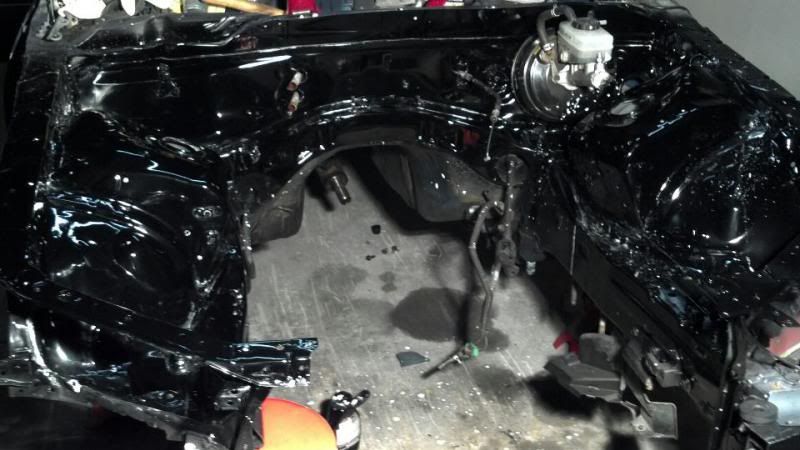 In the hole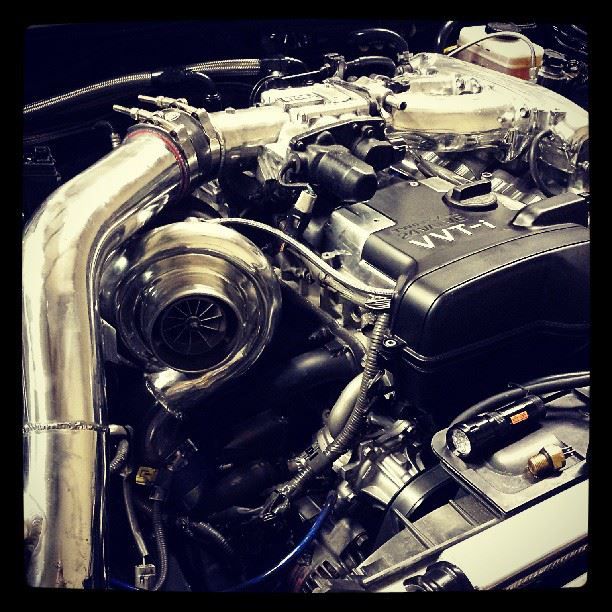 Murder Dip
Labor of love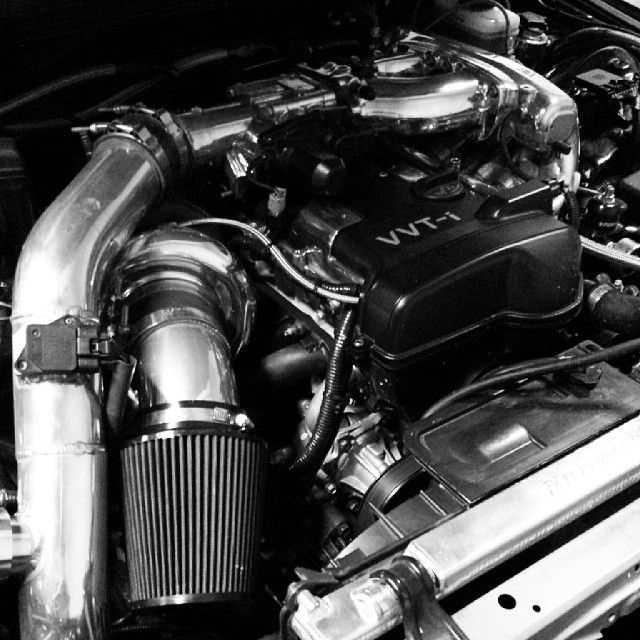 Interfoolin'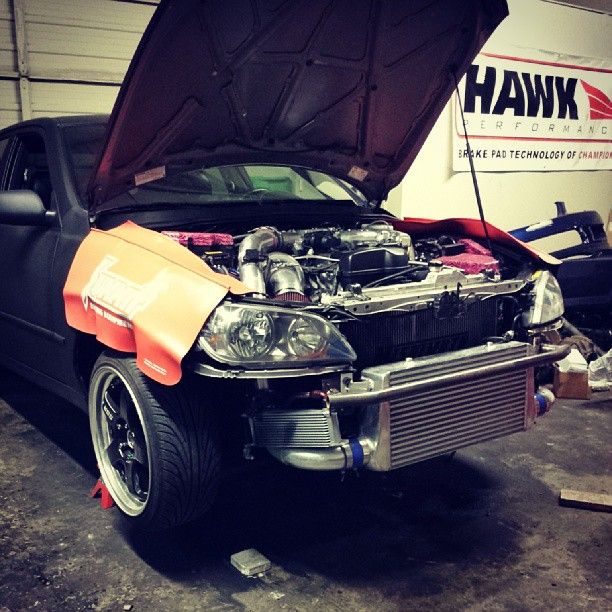 From the back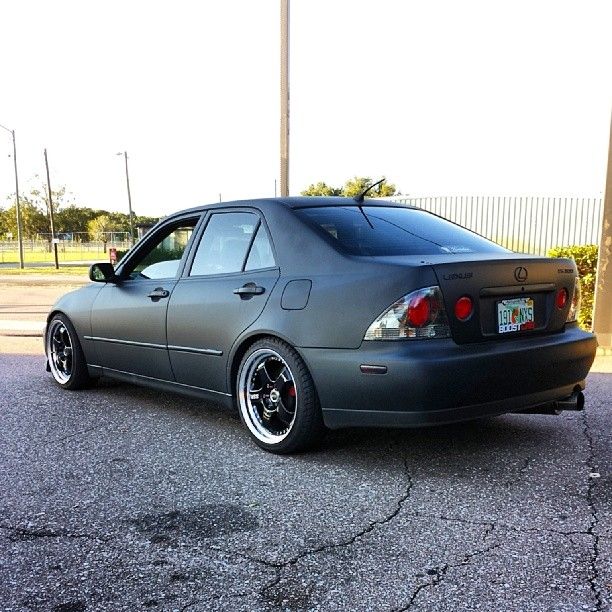 Fart Cannon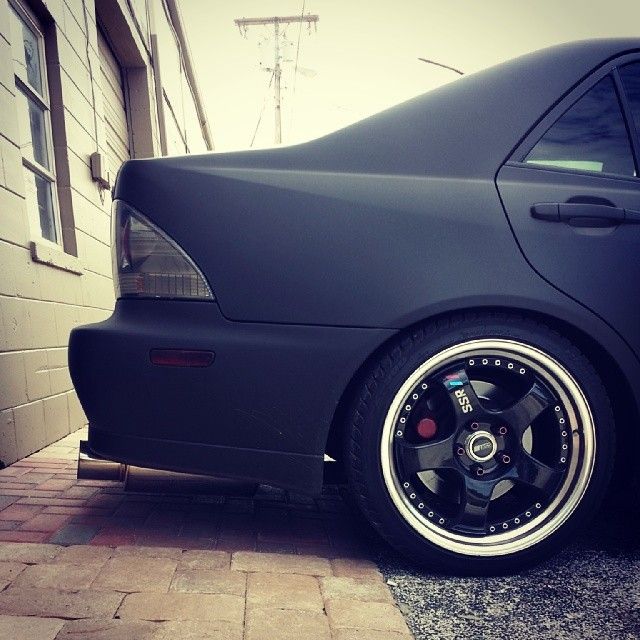 FL2K13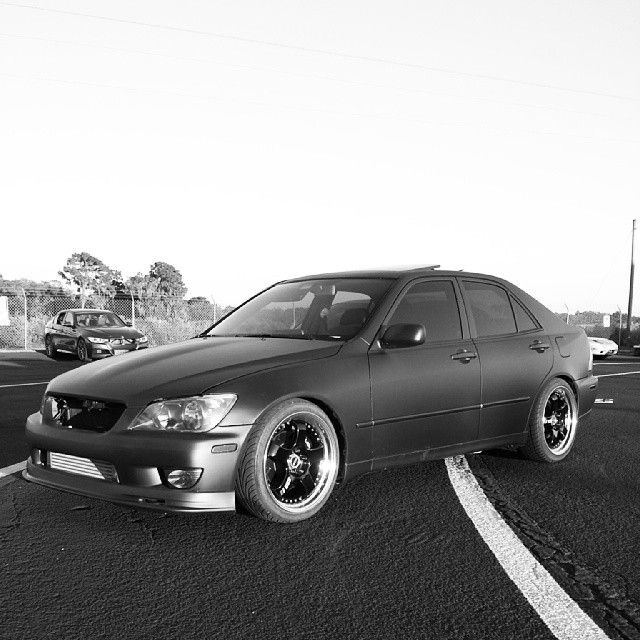 Countdown to launch. TH400 build time!
[/QUOTE]