Fiend
Join Date: Apr 2011
Location: Palm Beach
Posts: 259
Mentioned: 0 Post(s)
Tagged: 0 Thread(s)
Quoted: 3 Post(s)
Headlight Wiring HELP
---
Hi Everyone,
Is there anyone here that is good with wiring schematics? I am rewiring my whole body harness as my car is track only and plan to only keep the absolute basics - headlights, wipers, rear running lights, brake lights, ect. I have searched and can not find the info that I need.
I have the rear running lights and rear brake lights figured out but can not figure out what wires on the low beam headlight plug need to have power and ground in order to turn on. I do not need daytime running lights, turn signals, hazards, or even high beams. I JUST need low beam headlights to work and I will be wiring these from a rocker switch to relay.
Here are the 5 wires coming off the low beam headlight plug:
Black with red stripe (not on diagram)
Yellow (DAYTIME RUNNING LIGHT)
Blue with white stripe (not on diagram)
Blue with yellow stripe (TO HIGH BEAM BULB FROM SWITCH +12V)
Blue (not on diagram)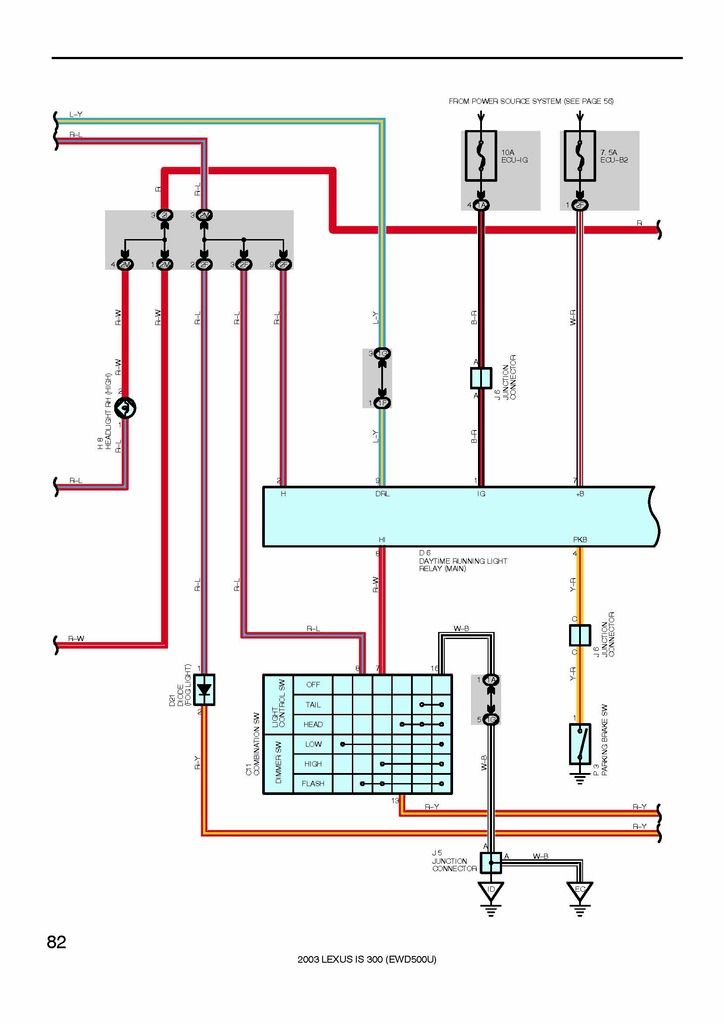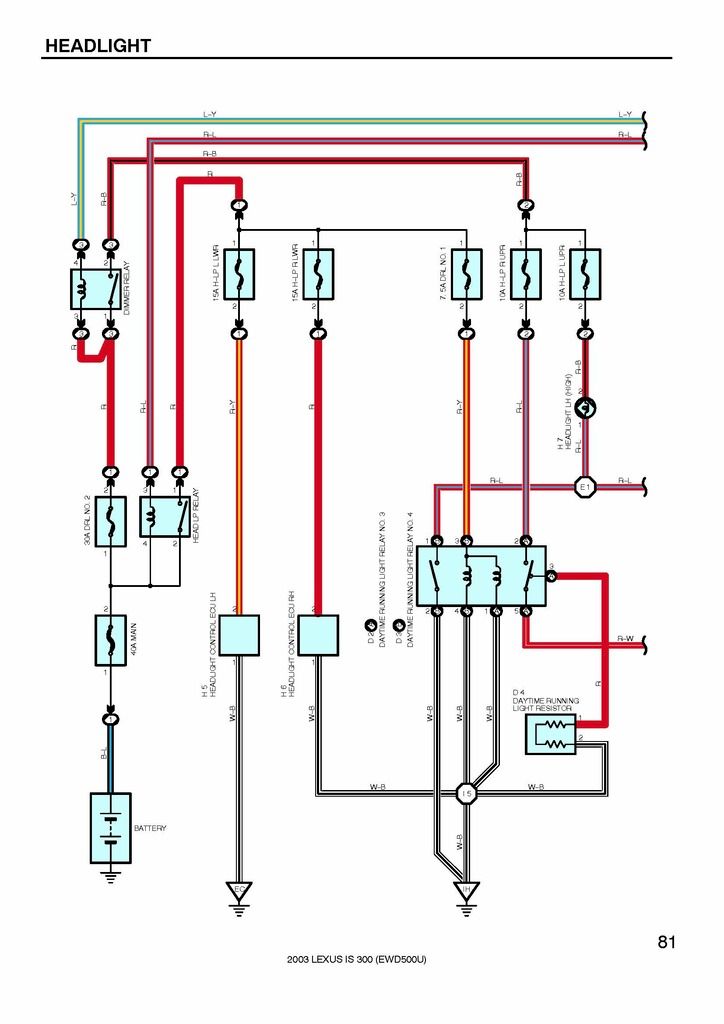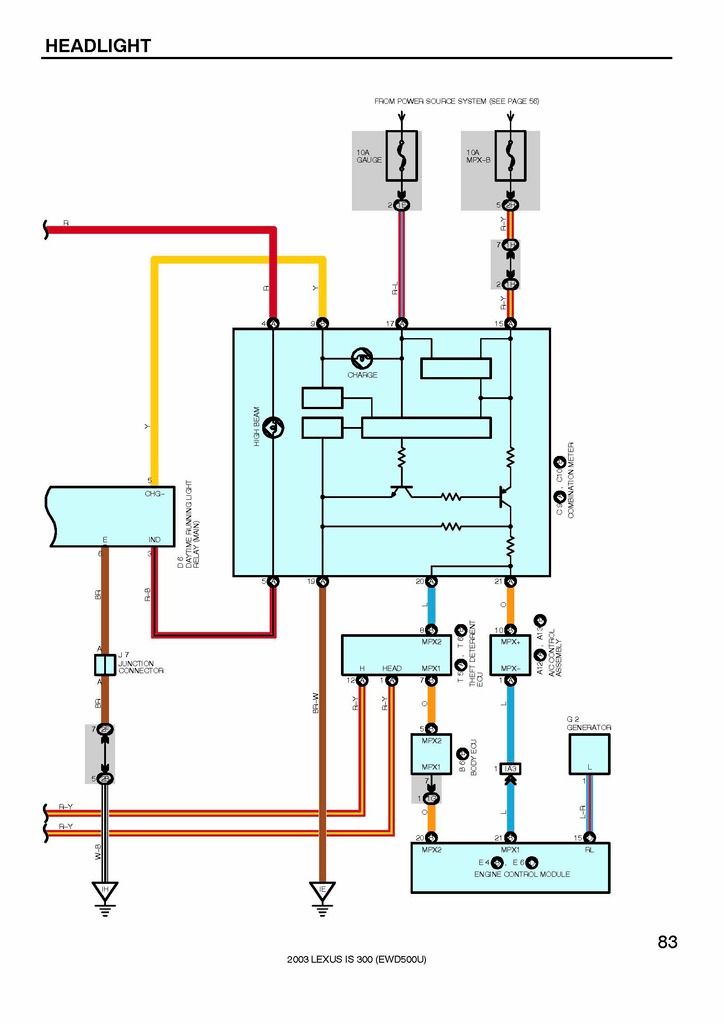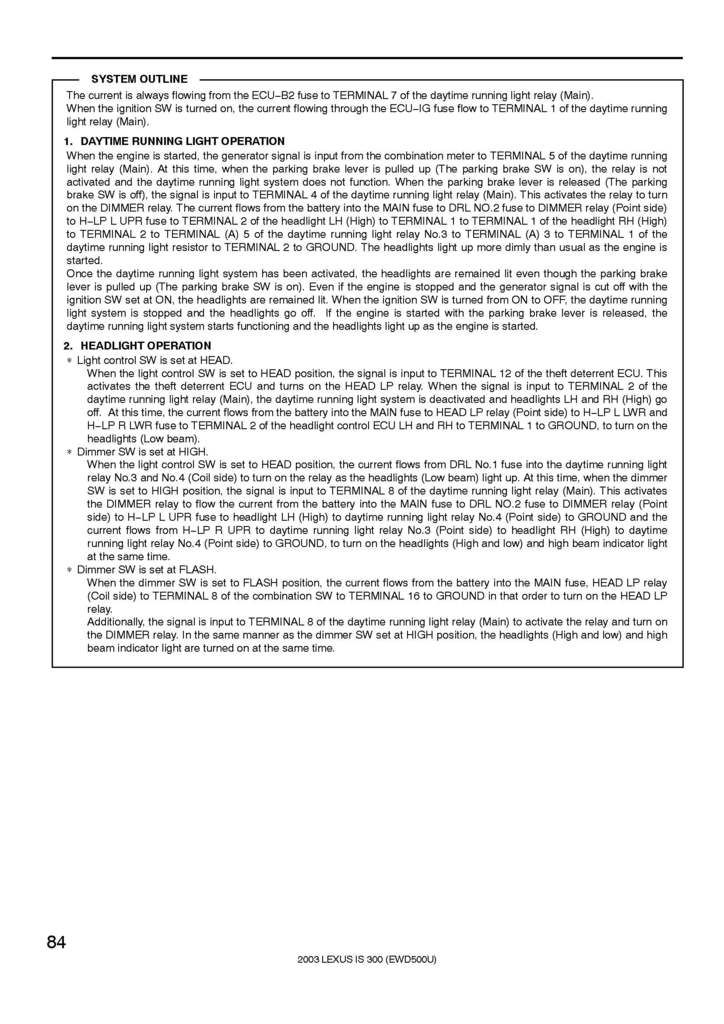 ---
Enjuku Racing
PoweredByMax
Figs Engineering

VVTI 1JZ IS300 - Stock turbo 300 WHP
Daily: 2013 Toyota Tundra = )
Lurker
Join Date: Sep 2012
Location: Texas
Posts: 86
Mentioned: 0 Post(s)
Tagged: 0 Thread(s)
Quoted: 15 Post(s)
are you going to be running the factory HID low beams or some aftermarket 12v halogens that don't require ballasts?
---
02 IS300 MSM 5 Spd LSD

2005 Lotus Elise Touring

1931 Model A Ford (fully restored)
Extremist
Join Date: Mar 2013
Posts: 5,229
Mentioned: 6 Post(s)
Tagged: 0 Thread(s)
Quoted: 789 Post(s)
I think you're looking at the wrong diagram. I'd get the "overall" wiring diagram for the car The head lamp circuits are fairly complicated because of the DRL relay. It supplies ground and power to the low beams. Either pure ground or ground through the DRL resister.
Current users viewing this Thread: 1

(0 members and 1 guests)